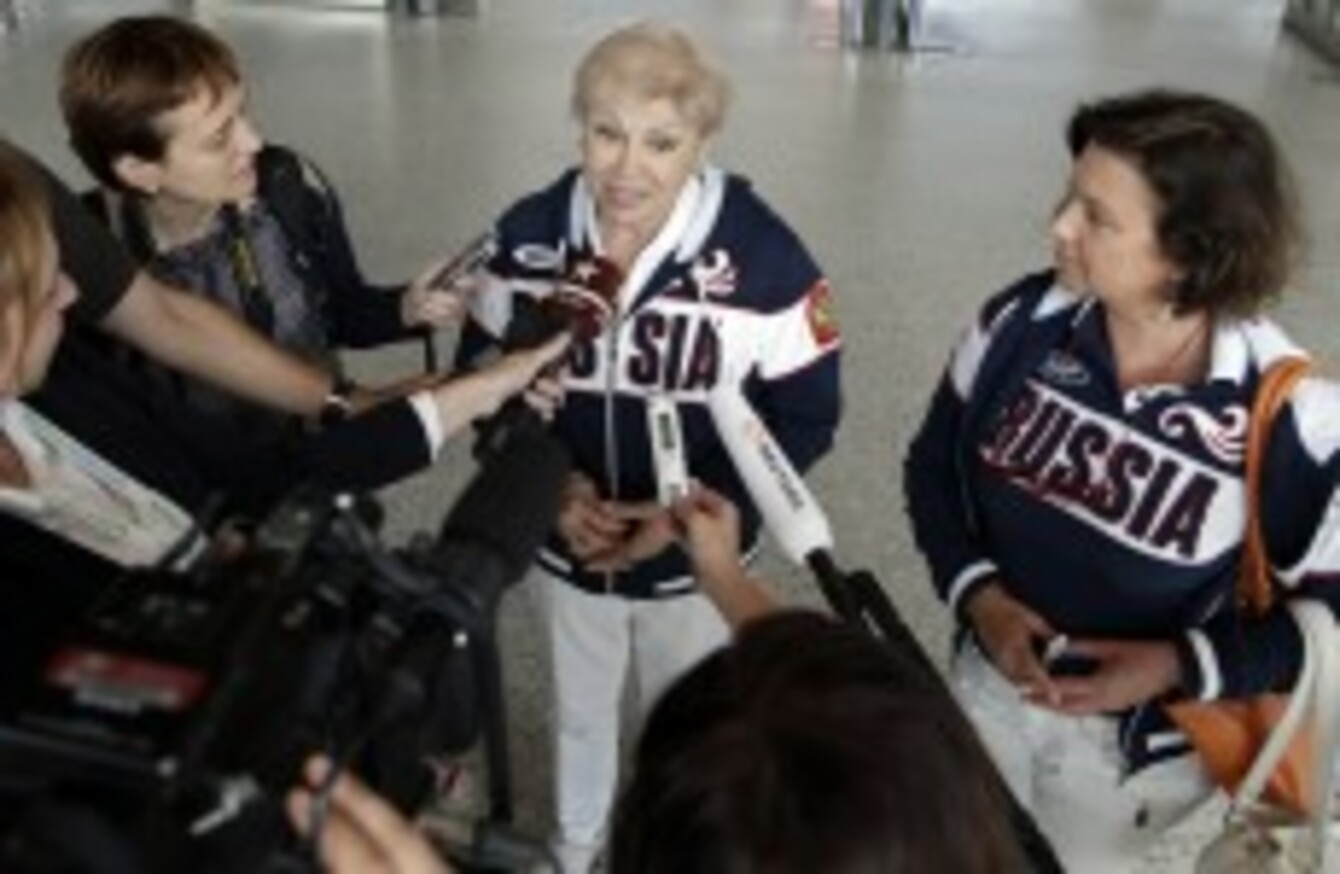 Larisa Latynina
Image: Gregory Bull/AP/Press Association Images
Larisa Latynina
Image: Gregory Bull/AP/Press Association Images
1. "Before you start weaning yourself off table tennis to pursue higher education, before the three hours of daily practice give way to dorm food, exams, and the unbridled, vibrant joy of student life in Palo Alto (this, Ariel, is called sarcasm), please consider Gates, who dropped out of Harvard because college can be pretty pointless for individuals of extreme talent, charisma, and vision."
Jay Caspian Kang pens an open letter to 16-year-old table tennis sensation, Ariel Hsing, urging her to stay out of school, for Grantland.
2. "McGuinness's Donegal have been lauded of late for their forward-thinking and evolving strategies, the one standout common with last year's more static fare was is the excellent level of preparation. Whilst Kerry might claim to be the traditionalists of football with the direct style and no blankets, that level of cute hoorism won't wash with McGuinness, who almost 15 years ago witnessed first-hand the levels to which they readied themselves."
The Donegal Democrat's Alan Foley finds more than just the roots of Donegal's more attractive style in Tralee, he finds their rigid side too.
3. "To everyone who has ever been embarrassed by your mom, this is a great day. To everyone who has lived in fear of being the world's most embarrassing mother, this is a great day. Because unless your name is Frances Bean or Courtney, there's a way-more-mortifying family than yours out there. Thanks, Ryan Lochte's mom!"
Mary Elizabeth Williams writing for The Salon isn't quite sure how she feels about Ike Lochte's candour regarding her son's promiscuity.
4. "The biggest thing of all, that they all had, is calmness. One of the things that Seán Boylan always said to us from the earliest days, and it became our mantra on the Meath team, was to never panic in the last five minutes of a Leinster final. And by a Leinster final, that means the last five minutes of playing Dublin."
In the latest of GAA.ie's Legends series, Liam Hayes looks back to a golden age for the Royal County. It's in two parts, read one here and here's the other.
5. "Al Bello pulls the skintight black shirt over his shoulders, tugs the legs of his shorts closer to his knees and straps on a heavy tank. Placing a mask on his shaved head and flippers on his feet, he drops backward off the edge into the Olympic pool, where he will spend more time during these Games than Michael Phelps or Ryan Lochte."
You know all those spectacular underwater images of the world's greatest athletes? Andrew Das of the NewYork Times follows the man who makes them happen.
6. "The concept of Great Britain may be on the verge of becoming a political irrelevancy, yet its sporting manifestations have emerged as the only ones free of divisive identity politics and tribalism."
We liked this piece in The Guardian by George Chesterton, asking, what it means to support Team GB in this day and age?