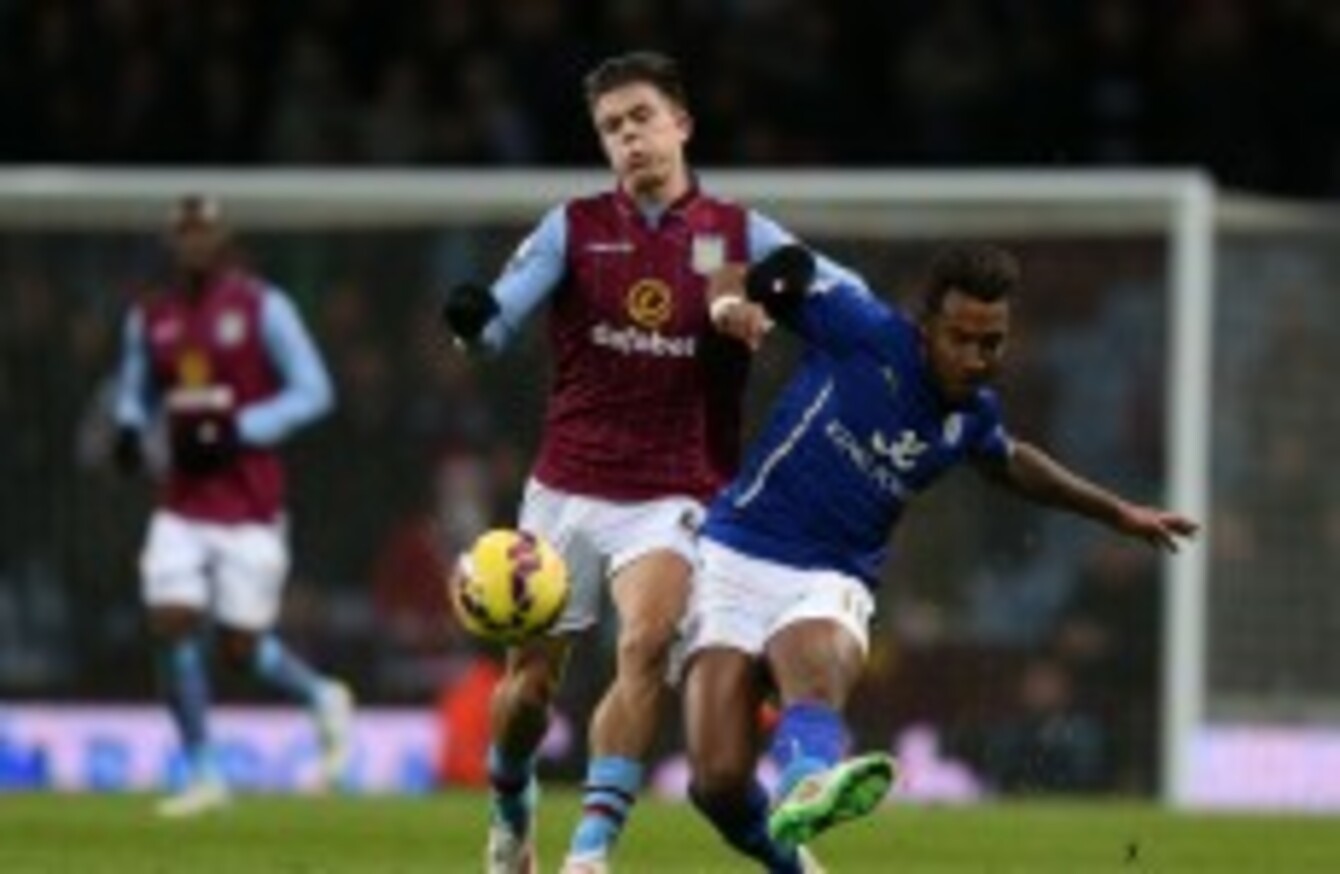 Grealish has featured sparingly for Aston Villa this season.
Grealish has featured sparingly for Aston Villa this season.
FOR A FEW months there was a massive amount of hype surrounding Jack Grealish and whether or not he would declare for Ireland or England.
A lot of that noise has died down over the last while… basically because Grealish has barely featured for Aston Villa this season, playing in only nine of their 28 league games.
There is no doubt that Grealish has talent, which is probably why new Villa boss Tim Sherwood has vowed to take the youngster under his gilet and get the best out of them.
As always, Sherwood didn't mind bigging up his own skills as well as Grealish's.
"He's got potential," Sherwood said on the Aston Villa website.
"He needs to fulfil that. I have told him that. I have a track record of developing players and Jack is going to be taken under my wing and I am going to point him in the right direction. He just needs to listen and he will be fine."
The young guns at Spurs played pretty well during Sherwood's time in charge so maybe it isn't just a case of the Aston Villa manager's mind running away with itself.
Best case scenario is he gets Grealish playing well and then the midfielder comes into Martin O'Neill's squad.
Worst case scenario is that the only talent that Grealish develops is starring in hilarious vines.
Source: Simply Spurs/Vine
https://vine.co/v/O0gwp9pEP3W