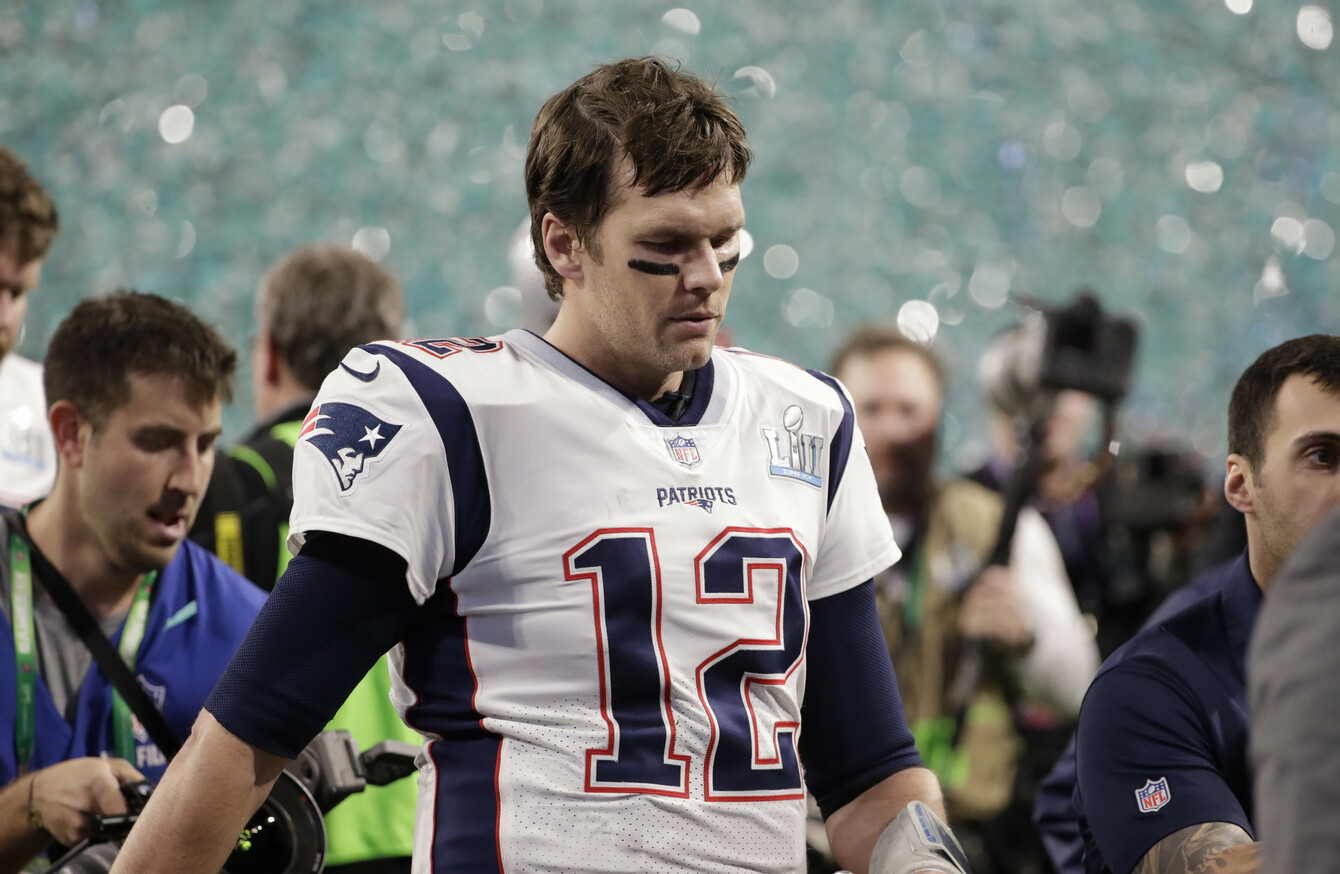 Image: Chris O'Meara
Image: Chris O'Meara
TOM BRADY SAYS he has no plans to retire after the New England Patriots crashed to a shattering Super Bowl defeat against the Philadelphia Eagles here Sunday.
The 40-year-old quarterback could not hide his disappointment after a dramatic 41-33 loss that ended his bid to become the first man to win six Super Bowls.
Brady was also involved in the pivotal moment of a thrilling game, when he fumbled after a strip sack as he attempted to mount a game-winning drive.
The Patriots star, who has previously spoken of his desire to play until his mid-40s, said the defeat would not alter his plans.
I expect to be back," Brady told reporters. "It's 15 minutes after the game ended, so I would like to process this. I don't see why I wouldn't be back."
Pressed further about whether he would play next year, he added: "I certainly hope so."
It is the third time Brady has tasted defeat in the NFL's showpiece occasion, following losses to the New York Giants in 2008 and 2012.
"It's tough to lose these games," he said. "You play to win and sometimes you lose. Wish we could have done a better job."
Brady blamed a failure to get more points on the board in the first half for the defeat.
"First half, we had a lot of yards but just didn't have a lot of points," he said. "That came back to bite us in the end."
Brady said he had been attempting to pass when he was robbed of the ball late in the fourth quarter, effectively ending the Patriots challenge.
"I was just holding the ball trying to get it downfield," Brady said. "Those guys had a good rush and got in there and made a good play at the right time."
The 42 is on Instagram! Tap the button below on your phone to follow us!