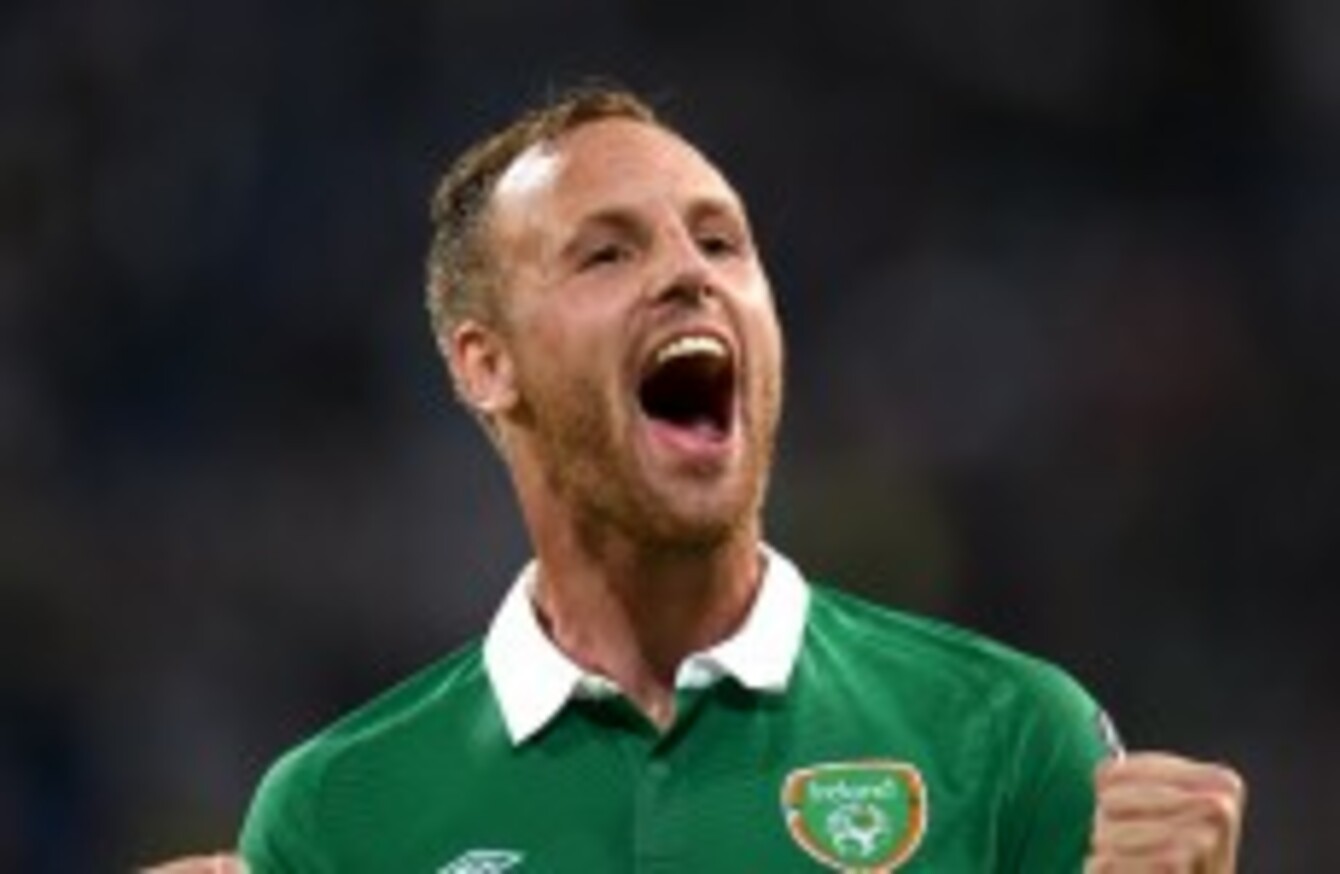 David Meyler discussed his challenging road to the Premier League in The Guardian this week.
David Meyler discussed his challenging road to the Premier League in The Guardian this week.
1. "When I moved to England, I had 15 players who were better than me. I went into the Sunderland team at 19 – that midfield had Jordan Henderson and Jack Colback in it. I had to go there and try to fit in, which was tough. It's still brought up now that I broke records at the club for the amount of running I did in my first training session – I was just so determined. It was hard but I had to make sure I was going to survive. It's a tough world, you're very much on your own at times."
David Meyler gave a refreshingly honest interview to The Guardian this week.
2. "While Beckham is still celebrating, the @ESPNNFL account tweets "HOLY COW ODELL BECKHAM!!!!!!!!!!!!!" (That's 14 exclamation points.) But it takes a full 15 minutes before ESPN shares a picture on its SportsCenter Twitter account, with the caption "Catch. Of. The. Year. #sctop10." The account's 13.5 million followers go rabid: the tweet is shared and fav'd upwards of 50,000 times. Such is ESPN's power that it can show up late to the party and still dominate the scene."
The Verge give a fascinating insight into ESPN's billion-dollar studio.
3. "There are journeymen and there are journeymen. And then there is Lutz Pfannenstiel, a 41-year-old former goalkeeper who puts every other multi-club footballer to shame. From Malaysia and South Africa to Namibia and Norway via Brazil and Armenia, Pfannenstiel is the only person to have played professionally in every Fifa confederation. It is a career that spanned 21 years, 25 clubs and six continents and included stealing a penguin in New Zealand to chasing down burglars and living in an igloo."
Greg Lea writes an enjoyable piece on one of football's great cult figures.
4. "Stephen Marks, 33, stayed up until 1 AM last night to watch the much-anticipated annual wrestling extravaganza, despite being fully aware that he was a grown man who had to work the next day."
This Waterford Whispers piece on the Royal Rumble is unlikely to win a Pulitzer Prize for journalism anytime soon, but it will at least give you a laugh.
5. "In a mostly empty basement in suburban Ohio, save for two bookshelves filled with NFL record books dating back to 1942, an Englishman scribbles the names of pass rushers on a whiteboard. Cam Jordan. Jason Pierre-Paul. J.J. Watt. The guy holding the marker knows nearly everything about each snap these defensive ends played this season. Where they lined up. What the situation was. How well they did. Now he's trying to answer the most incisive question: What does all this information mean?"
For the week that's in it, here's an article by MMBQ on the NFL's 'ultimate outsider'.
6. "In his school years, Gatland's lunch hour would be spent with a rugby ball in hand or playing ball rush, a version of British bulldog; the summer would be cricket's turn. The afternoon, more often than not, would be spent sat in the classroom caked in mud. He'd be barefooted; wearing shoes to school only occurred from the age of 12. Any matches, casual or more competitive, were only worthwhile in his eyes if the score was kept."
ESPN's interview with Wales coach Warren Gatland is essential reading for rugby fans.