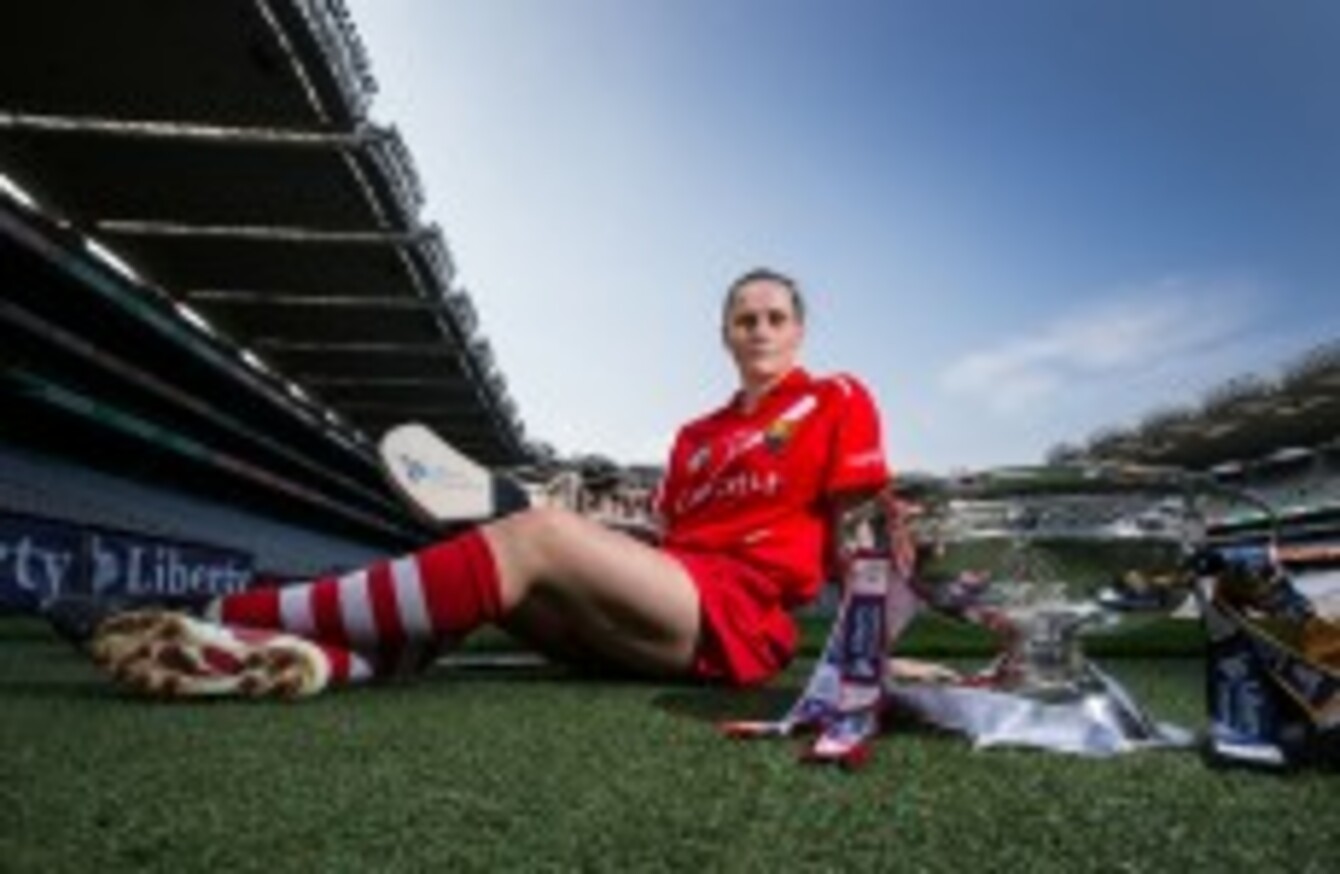 Cork goalkeeper Aoife Murray with the O'Duffy Cup before last year's All-Ireland final.
Image: Cathal Noonan/INPHO
Cork goalkeeper Aoife Murray with the O'Duffy Cup before last year's All-Ireland final.
Image: Cathal Noonan/INPHO
CORK GOALKEEPER AOIFE Murray has relished the encore and hopes it is prolonged for another few weeks.
But when the Liberty Insurance senior camogie championship is over, her stellar run as one of the game's greatest goalkeepers will be over.
In the 14 years since she was called up to the senior panel – the past 12 of them as undisputed first-choice – Murray has been in the vanguard alongside the likes of Mags D'Arcy and Susan Earner in revolutionising the roles goalkeepers have in their teams.
A chronic back injury has made it increasingly difficult for the Cloughduv netminder in recent years, with the travel required from Dublin for training taking its toll.
She had been told in no uncertain terms that it was time to draw the curtain down a career that by then had yielded four senior All-Irelands and three All Stars.
The herniated discs and damaged vertebrae could take no more.
"I was told by a consultant in November 2013 that I was done. It's always good to get a second opinion and I spent 16 weeks in Santry to get back last year.
"I thought then that was a good time to say 'Aoife, you got away with it. You had a good recovery, won an All-Ireland; hang up the boots.' But I'm back for more punishment."
Another All-Ireland and All Star made the sacrifice worthwhile last year and she would love to get her hands on the O'Duffy Cup one more time.
Kilkenny will have something to say about that in Sunday's semi-final but whatever happens, this campaign is definitely her swansong.
"If you get into my car, there are two or three hot water bottles and a few ice packs. Last year I was travelling most Tuesdays to Cork from Dublin. This year I haven't done it as much.
"I'm a little bit older as well, hitting towards being 32 so everything takes a little bit longer. So I do a lot of gym work and instead of going training, go to the pool instead.
"It's three sessions a week in the gym, a pool session and maybe a light bit of training then with Declan Powell in St Brigid's and Teddy Donovan and my brother (All-Ireland winner) Kevin at home.
"This is it. I can't do Dublin to Cork anymore unfortunately. Mentally, I would say I would have another few years left in me, that I would have something to give, whether that would be to the other goalkeepers in the team or whatever.
"But the mileage is catching up on me.
"I never really look past the next game but you wanna be hurling in September. That's everybody's main aim.
"I came out of retirement and I kind of feel I've got a second shot at it. So I would hope I have another few weeks in me."