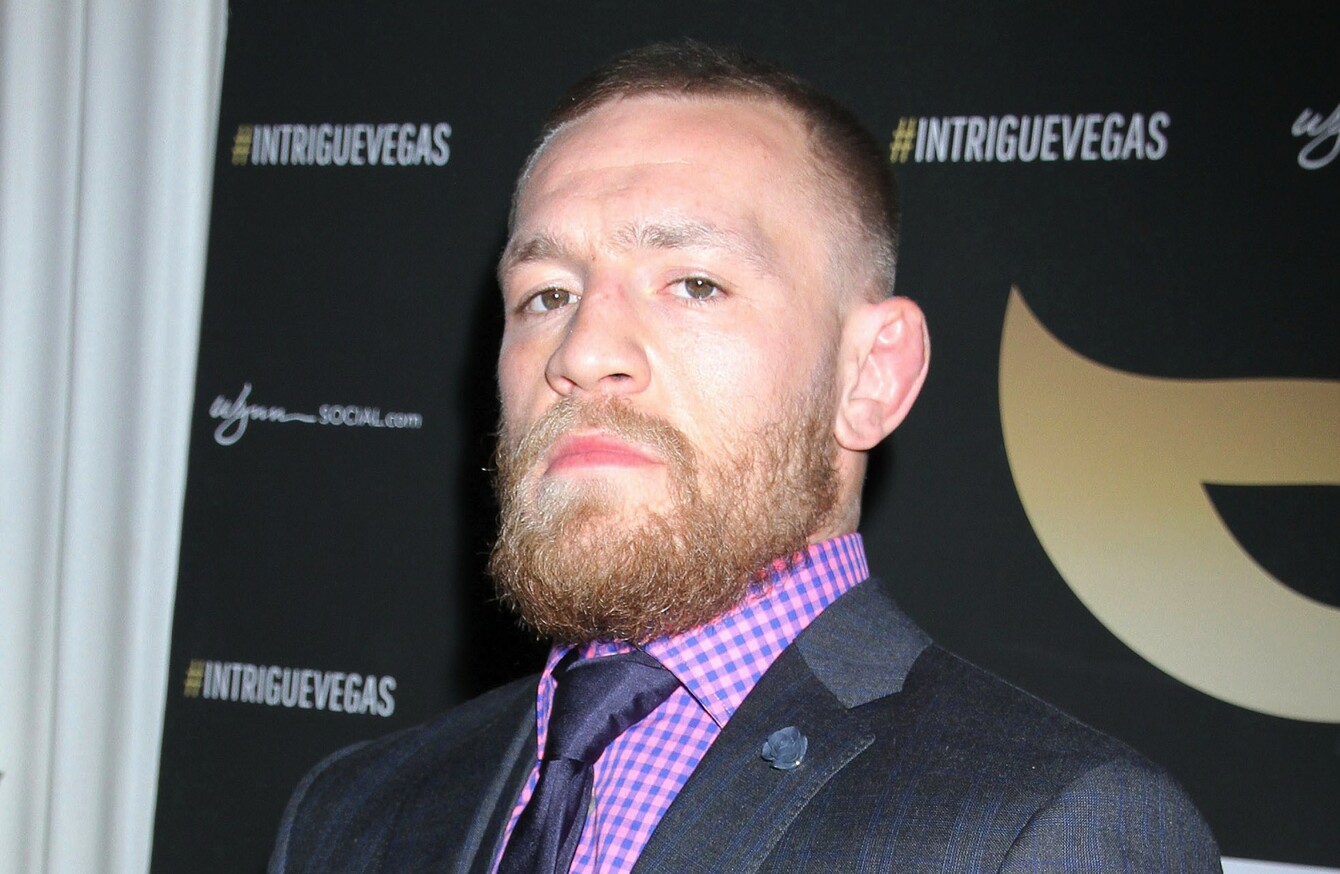 Conor McGregor
Image: AJM/EMPICS Entertainment
Conor McGregor
Image: AJM/EMPICS Entertainment
IF YOU THOUGHT Conor McGregor's defeat to Nate Diaz would cause him to reassess his ambitions, think again.
McGregor goes in search of revenge this Saturday night in the main event at UFC 202 in Las Vegas, where he'll face Diaz — who submitted him in a welterweight bout at UFC 196.
The Irish star, who is the UFC's reigning featherweight champion, was originally due to take on Rafael Dos Anjos in a lightweight title bout on last March's card, as he aimed to become the first fighter to hold two UFC belts at the same time.
McGregor was also entertaining the prospect of an eventual challenge for the welterweight title, until Dos Anjos was forced to withdraw due to injury and Diaz stepped in at short notice to deliver a major setback to the Dubliner's plans.
Over eight months have passed since McGregor knocked out Jose Aldo to win the featherweight title, but he still hasn't put the belt on the line, promoting many observers to have doubts over whether he will ever return to the 145lbs division.
Despite being set to compete once again in the 170lbs division this Saturday, McGregor told reporters in Las Vegas over the weekend that even though he believes his rivals in the featherweight division are hoping he'll stay away, the 28-year-old Straight Blast Gym Ireland representative intends to return to defend his title.
"They're praying I don't come back," McGregor said. "Tell me one time I missed weight. I even made championship weight when there was no championship on the line. They're praying I don't come back."
If McGregor does return to featherweight after his clash with Diaz, a rematch with Aldo will be waiting for him. The Brazilian secured his shot at revenge when he defeated Frankie Edgar in a bout for an interim featherweight title last month at UFC 200.
McGregor: "I mean, I've beaten everybody in the division. If Frankie had've won that last fight after all that shit he was talking and his team was talking, it would have been set in stone — 'I'm going back there to shut that man up' — but he got slapped around in that fight. He couldn't do nothing against a guy that I KO'd in one shot.
"I've just got to see it out, see what happens after this fight. But I am the featherweight world champion. The guy I KO'd in 13 seconds is holding the interim [belt] — what does that tell you? I am leaps and bounds ahead of that featherweight division."
He added: "I am the world champion. Of course I will defend it [the featherweight belt] at some point in the future. But we'll see what happens after this fight."
When asked if being a multiple-weight champion is still his aim, McGregor said: "You're damn right it is. I'm grateful that it happened the way it happened.
"But if Dos Anjos hadn't pussied out of that last fight, the shots I hit Nate with in the first eight or nine minutes of that contest would have KO'd Dos Anjos, and that is it — I'd be sitting up here with a belt here and a belt there.
"But some things happen for a reason and this one happened for a reason. It forced me to reevaluate before things got too sloppy, so I'm happy it happened. But most certainly, I still envision two, and possible three, belts on my shoulder."