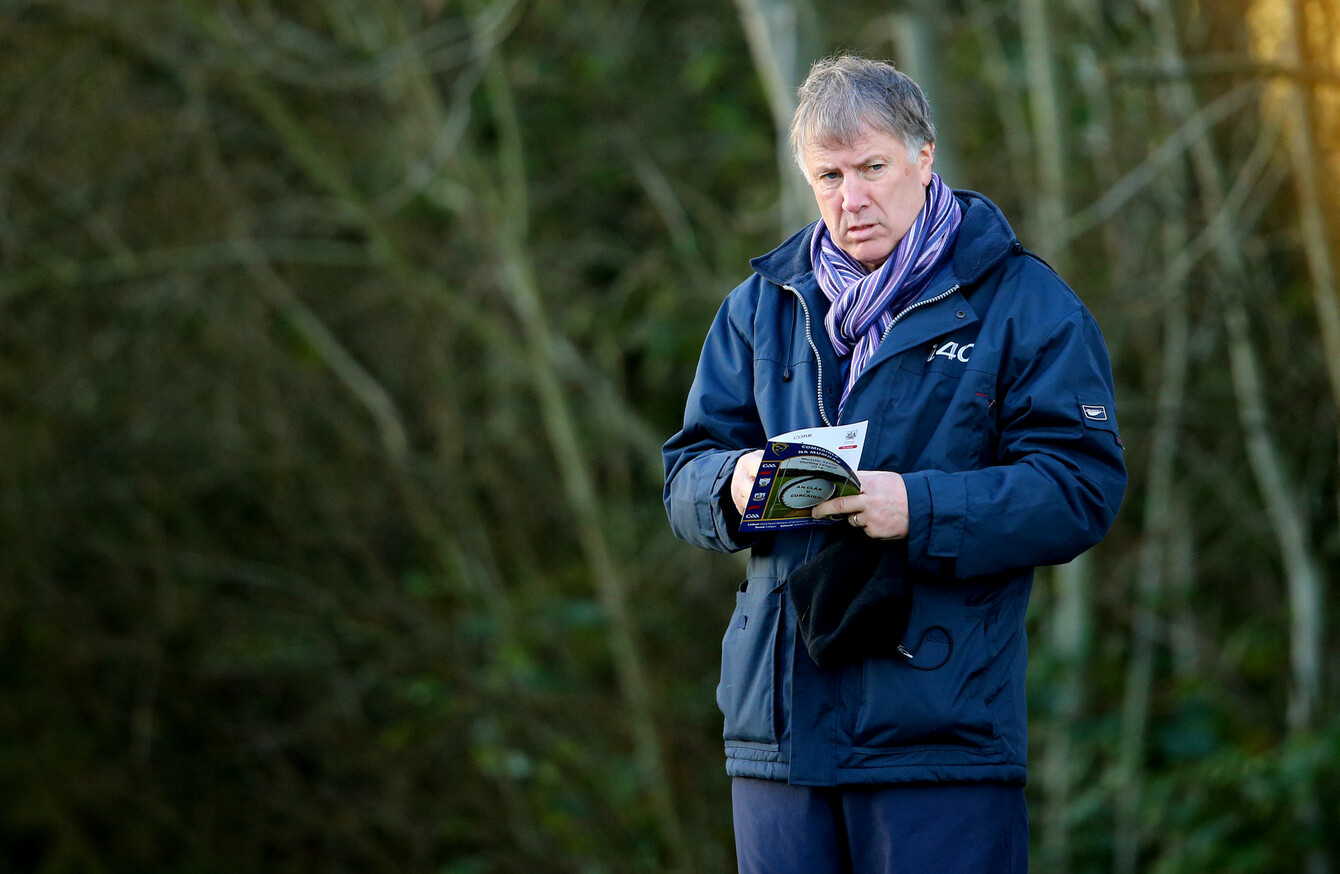 Image: Cathal Noonan/INPHO
Image: Cathal Noonan/INPHO
DONAL O'GRADY BELIEVES the GAA should consider bringing in aspects of the Super 11s format into hurling proper.
The former All-Ireland-winning manager has been heavily involved with the concept, which is designed to showcase the game to a new audience in the US.
Super 11s, which was designed by the GPA in collaboration with the GAA, is an 11-aside version of hurling where the teams only shoot for goals.
Later this month the AIG Fenway Hurling Classic will take place at Boston's iconic baseball venue Fenway Park, with Dublin, Galway, Tipperary and Clare all competing to win the inaugural Players Champions Cup.
The one-on-one hurling penalty that came into the game in 2015 was initially trialed in the Super 11s and O'Grady believes the GAA should follow suit with other rule changes.
"Super 11s can have a positive effect on hurling and the 15-aside game back here," he tells The42.
"If you look at the penalty situation, that was taken directly from Super 11s.
"A TMO (Television Match Official) is operating (would work) as well, which is something the GAA has resisted to an extent. My view is they've a TMO there in that they've either Dickie Murphy or Willie Barrett working Hawk-Eye.
"Why not have them with a monitor there that they can check if the referee is unsure about something? Wouldn't it be nice for the referee to say, 'Have a quick look at that again and give me your view on it.'"
O'Grady also identified tap-and-go frees and the sin-bin as rules that would benefit hurling.
"There's the option (in Super 11s) to take a free in the traditional manner or there's an option for a tap-and-go where you can just play on. A lot of teams are doing that.
"You lose the ball in your opposing half-back line, what's the first thing you want? Shut their attack down. A little pull or a drag and we can organise at the back.
"That cuts out that thing that's in football and hurling where you foul in the opposing defence and then funnel your men back and make it very difficult to score. The Super 11s cuts out that, play goes on and the player who commits the foul cannot interfere with the person or else he's in the sin-bin.
"There's the sin-bin there as well which I think is something the GAA (should look at). They were going down that road a few years ago, then they came back, but I think a sin-bin would be far more of a punishment. Rather than just a yellow and let the player play on. That will hurt a team a lot more."
Subscribe to The42 podcasts here: