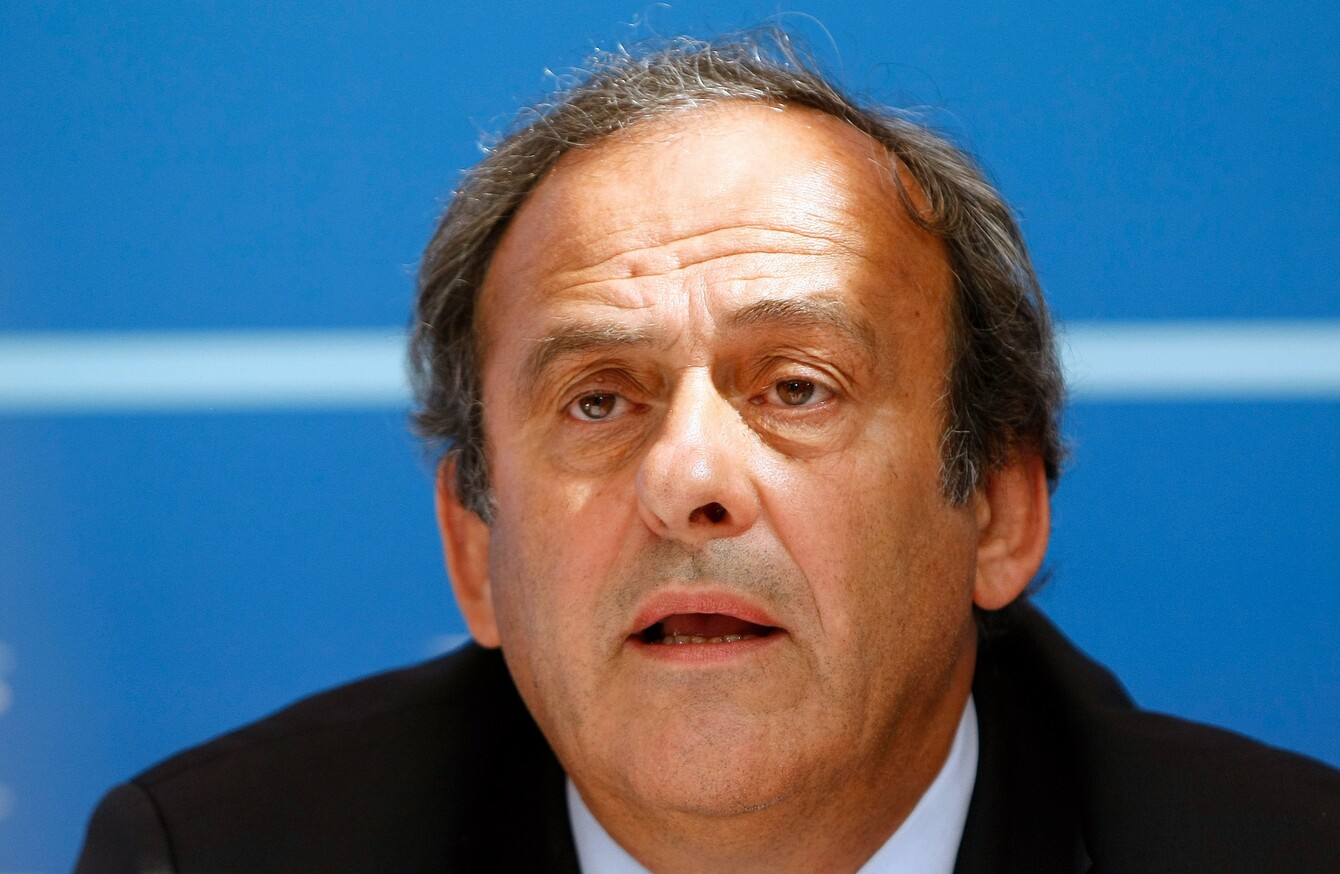 Platini has been banned from football for four yeas.
Image: AP/Press Association Images
Platini has been banned from football for four yeas.
Image: AP/Press Association Images
MICHEL PLATINI HAS said he will resign as UEFA president after his appeal against a six-year ban from football activities failed.
The Frenchman said he would resign to pursue the case over a suspect $2 million (€1.8m) payment in Swiss courts in a bid to clear his name.
The Court of Arbitration for Sport rejected the appeal saying it was not convinced about the "legitimacy" of the payment ordered by ex-FIFA president Sepp Blatter.
It did cut the ban to four years and reduced a fine from 80,000 Swiss francs ($80,000) to 60,000 Swiss francs.
The court "was not convinced by the legitimacy of the 2,000,000 Swiss franc (€1.8 million) payment, which was only recognised by Mr Platini and Mr (Sepp) Blatter, and which occurred more than eight years after the end of his work relations," said a statement from the tribunal based in Lausanne, Switzerland.
"The suspension of Mr Platini has been lowered from six to four years and the 80,000 Swiss franc fine (reduced) to 60,000," the court said in ruling on an appeal filed by Platini in February.
"I note today's decision by the Court of Arbitration for Sport but I consider it a profound injustice," Platini said in a statement.
"This decision inflicts a suspension for which the length stops me, de facto, and by luck, from being a candidate in the next FIFA presidential election," he added.
"As agreed with the national associations, I resign as president of FIFA to pursue my fight before the Swiss courts to prove my probity in this case.
Life has always kept beautiful surprises for me, now I am free to live them," said the former French football star.
The decision means that Platini will not be able to take any official role in the European Championship finals that start in France on 10 June. He was a key organiser of the event until the FIFA payment scandal erupted.
The42 is on Snapchat! Tap the button below on your phone to add!