Robin van Persie's goal against Spain
The tournament conjured a number of 'Did that really happen?' moments and the first took place on the second day.
The Dutch, who scrambled through qualification and had lost key midfielder Kevin Strootman to injury months before, took on Spain in Salvador. Louis van Gaal deployed a 3-man defence that featured two youngsters from the Dutch league and the much-maligned Ron Vlaar. Elsewhere in the side, there was a patchy Wesley Sneijder while Robin van Persie headed into the tournament after a limp and injury-hit finale to his club season with Manchester United.
And they were behind after 27 minutes when Diego Costa was brought down in the area and Xabi Alonso scored from the penalty spot. But, the reigning champions weren't themselves and Costa's inclusion in the side brought with it a sense of unfamiliarity. The Dutch capitalised just before the break, conjuring a goal of immense quality.
Source: FIFATV/YouTube
Daley Blind pinged a perfect diagonal pass towards the edge of the penalty area and as the ball dropped, van Persie had a quick glance at the advancing Iker Casillas. As the ball dropped, he eased his run to get under the ball as much as possible, launched his body off the ground and carefully looped the header over the Spanish goalkeeper and into the net.
It was a staggering moment of individuality and the image of Van Persie in mid-air with arms outstretched will go down as an iconic World Cup moment.
Luis Suarez' self-destruction reached new limits
Lost in the aftermath of 'the incident' was the fact that Italy needed a draw against Uruguay to progress to the knockout stage. With a dour & nasty game locked at 0-0, Suarez attacked Giorgio Chiellini during a tussle in the box and despite the protests of the Italian players, the game continued, Uruguay forced a corner moments later and Diego Godin scored the winning goal.
Source: The Daily Conversation/YouTube
Five days before, Suarez had single-handedly destroyed England's World Cup hopes, grabbing both goals in a 2-1 win in Sao Paulo. And then Dr. Henry Jekyll became Edward Hyde. Again.
What followed was a litany of headlines, plenty of psycho-analysis and an eventual FIFA ban. It was as crazy, unprecedented and unpredictable a World Cup moment as there had ever been. Suarez, as usual, l'enfant terrible and ultimate provocateur.
John Brooks' winning goal for USA against Ghana
It was fitting that John Brooks, the son of a military officer, scored a late winner in the USA's first game of the tournament. The youngster was born and raised in Germany, where his father had been stationed, making his way through the ranks at Hertha. He received call-ups to a few US underage camps and made his senior debut for Jurgen Klinsmann's side in 2013.
But everything changed on a June evening in Natal. With the US leading thanks to a super-quick goal from Clint Dempsey, Brooks replaced Matt Besler at half-time and delivered a solid performance at centre-half. On 82 minutes though, the Africans equalised with just eight minutes left through Andre Ayew. The stage was set for the soldier's kid.
With 86 minutes gone, the Americans forced a corner and Brooks met Graham Zusi's delivery powerfully to send a downward header to the net. What followed was pure, unadulterated disbelief. Brooks placed both hands on his head and mouthed 'Oh, my God!' before dropping to the ground, burying his head in the turf. As his team-mates crowded around him, he was motionless. He stayed there for what seemed an eternity, taking in the moment.
What a moment.
Ghana lost themselves in haze of cash
When the group-stage draw was made, Ghana always seemed up against it. With heavyweights Germany and Portugal considered the probable top-two and the US afforded the 'dark horses' tag, the African side were scrapping for survival from the very start.
But, the opening defeat to the US was a huge blow. They needed a point at least to properly stand a chance of qualifying beyond the group stage and when they drew 2-2 with Germany in their next game, the squad seemed to lose interest and lost themselves in other issues.
The went on strike before their final group game against Portugal – a fixture they had to win to have any chance of making it to the second round – because appearance fees hadn't been paid yet. Then, Sulley Muntari and Kevin-Prince Boateng were both sent home after clashing with coach Kwesi Appiah. It was turmoil. And it only got more weird.
Source: Associated Press/YouTube
The Ghana government, who maintained the players wanted their appearance money in cash-only payments, chartered a flight to Brazil and sent £1.8m to the squad.
The story was so dramatic and, let's face it – bizarre, that a US production company is hoping to turn the entire debacle into a Hollywood movie.
The ending may need changing though. Ghana lost their final game against Portugal and limped out of the tournament after picking up 1 point from three games.
Tim Howard's one-man mission against Belgium
Much was made of the spirited performance by the USA in their second-round game against Belgium. True, they had plenty of energy and showed heart and character but they were out-played for 120 minutes.
But for their goalkeeper, it could easily have been a thrashing.
He set a World Cup record of 15 saves (don't mind the caption on the video below – it counts a punch from an in-swinging corner as a save) some better than others.
Despite putting in such an heroic performance, Howard still conceded twice and despite Julian Green getting one back for the Americans early in the second period of extra-time, Belgium held on to progress.
Source: HeilRJ/YouTube
Keylor Navas pushed Costa Rica to the Promised Land
Arguably, Costa Rica had already caused three shocks prior to their Round of 16 assignment against Greece.
They managed to top Group D – their initial 3-1 victory over Uruguay set them up perfectly and they never wavered. The win against Italy ensured they became only the second team in a World Cup to beat two former champions in the group stage. And though plenty of attention was given to the likes of Joel Campbell and Bryan Ruiz, it was the team's defence that was deserving of the most praise.
Against Greece, they should've won in normal time but Sokratis Papastathopoulos equalised in the 91st minute. But the game, really, was all about the magnificence of goalkeeper Keylor Navas.
Fans of Spanish football would've recognized him from Levante, where he'd developed a big fan-base thanks to some terrific performances. And he delivered on the biggest possible stage by relentlessly keeping Greece at bay through a series of brilliant stops.
Source: djyorga rodri/YouTube
In the shootout, he produced the vital save from Theofanis Gekas and moments later, following Michael Umana's successful effort, Costa Rica were in the quarter-finals.
Krul on Cillessen but Van Gaal's masterstroke worked a treat
Louis van Gaal had already served up a superb masterclass in management during Holland's Round of 16 clash with Mexico. His obsession with flexibility ensured a constant tinkering, eventually bringing on the more robust and direct Klaas jan Huntelaar for Robin van Persie, switching Robben to the right side and played with conventional wingers. Mexico were penned back and were worn down by a different approach.
Still, nothing prepared observers for his decision that occurred late in extra-time of the quarter-final game against Costa Rica. He replaced regular goalkeeper Jasper Cillessen with Tim Krul just before the penalty shoot-out began. Understandably, Cillessen marched furiously towards the bench, kicking out at a water bottle as he made his way to the dugout.
But, Van Gaal's tactic worked perfectly. Krul saved twice from Bryan Ruiz and Michael Umaña and Holland were in the final four.
Afterwards, Van Gaal admitted that the substitution was all part of the plan but that Cillessen hadn't been informed. Krul had studied Costa Rica's penalties from their second-round win over Greece and was well-prepared.
But, in the semi-final against Argentina, Van Gaal used his final substitution to bring on Huntelaar for Van Persie – the striker having taken the first penalty against Costa Rica. When the inevitable shootout happened, Cillessen was between the sticks and saved none of Argentina's four penalties.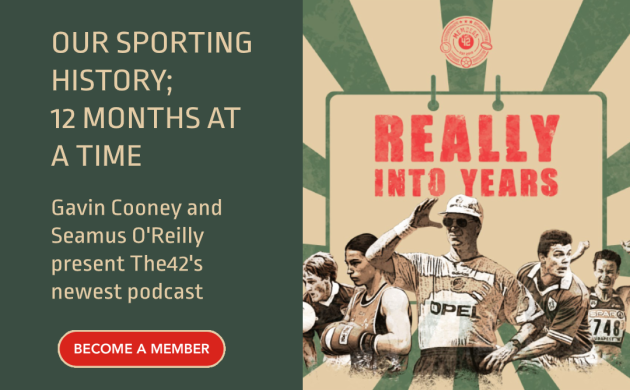 Fine margins.
James Rodriguez set the tournament alight
The Colombian playmaker conjured a number of magical moments. Obviously, that goal was one of them but he had already sparkled prior to the Uruguay clash.
Against Japan, he was rested for the first-half. But, tied 1-1 at the break, he was introduced for the second half and completely changed the game. He made two goals for Jackson Martinez and then conjured one of the most understated but remarkable goals of the tournament.
Even in the last-eight clash with Brazil, it was the then-22 year old Rodriguez leading his team, pushing them on, desperately trying to force a way back into the encounter. He scored from the penalty spot to give Colombia hope but the goal was only enough to secure his Golden Boot award – a magnificent six goals in four and a half games.
The undoubted star of the 2014 World Cup.
Neymar left crumpled in a heap, like his sorry Brazil
The hosts had struggled since the tournament opener and certainly didn't look like potential winners. But they did have Neymar – the inspiration for the group-game successes against Croatia and Turkey. He was marginalised against a well-organised and rigid Mexico and there was little surprise that the rest of the Brazilian side failed to step up and deliver.
Against Chile in the knock-out round, the game went to penalties and it was Neymar who rallied the troops. The entire squad looked anxious and stressed, a nation's expectation weighing heavily upon their shoulders. They missed two kicks but Chile squandered three. Neymar tucked away the winning penalty, the pressure having little effect.
But, just like Pele in 1966, Neymar's tournament ended early due at the hands of some rough treatment – a knee in the lower back from Colombia's Juan Zuniga damaged vertebra and as he was whisked away for a detailed medical examination, there could be heard a collective groan from Brazilian supporters.
Their one great player, their inspiration and heartbeat was gone. And an ominous pending assignment with Germany lingered on the horizon.
Brazil 1-7 Germany
Many would argue that Germany played their World Cup final at the semi-stage. The eventual decider against Argentina was typical fare – tight, uncompromising, nervy. But the final-four fixture between Jogi Loew's side and Brazil was jaw-dropping.
Inside the opening 29 minutes, Germany had scored five times. The crowd inside the Estadio Mineirao stood, mouths agog. The dream had evaporated in a cloud of white smoke. And then the tears began to fall.
Andre Shurrle added two further goals in the second-half and then the statistics began:
Brazil's first competitive home defeat in 39 years
The result equalled Brazil's heaviest ever loss (that was back in 1920)
A first defeat at home in 12 years
The first time a team had scored seven goals in a World Cup semi-final
The biggest semi defeat since 1954
No team had ever conceded five or more World Cup goals before half-time before  
Source: Freespin Bonanza/YouTube
Following this demolition job, Germany were always going to be champions. This performance will remain as one of the best ever witnessed at a major tournament.
For the hosts, it will go down as their darkest day since the 1950 final defeat.