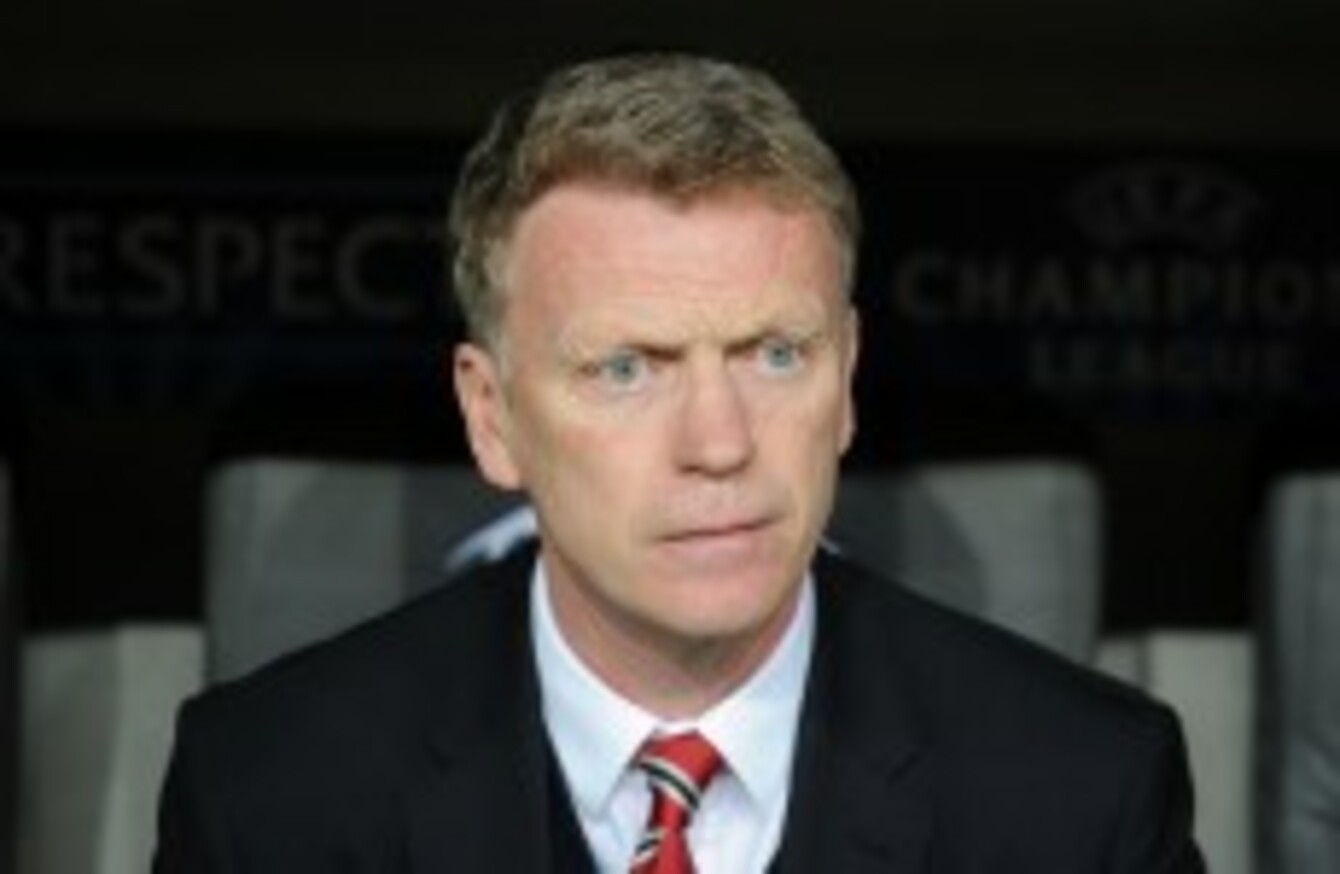 Manchester United manager David Moyes' tactics have been criticised.
Manchester United manager David Moyes' tactics have been criticised.
N.B. A version of this piece was originally published on 13 April, 2014
1. Selling Paul Pogba: The French midfielder has gone on to establish himself as one of the world's best young talents after leaving Old Trafford owing to frustration stemming from a lack of first-team football.
2. Selling Gerard Pique: The defender was less injury prone, younger and similarly adept to both Ferdinand and Vidic. He has since gone on to become a star at Barcelona.
3. Young players either failing or being slow to fulfil their potential: Nani, Anderson, Tom Cleverley and Ashley Young all come under this category.
4. Questionable tactics: Moyes has at times been guilty of adopting unambitious formations and playing an all-too-predictable attacking style based primarily on getting crosses into the box.
5. Overlooking Jose Mourinho: The Portuguese coach wanted the United job by most accounts, and it's difficult to conceive of him doing a worse job than Moyes in the short term at least.
6. Not signing enough players in the summer: Even though they were the league champions, United's squad has been in need of rebuilding for a while now. Their failure to lay such foundations in place last summer has been at the root of some of their current problems.
7. Failure to develop young players of their own: United were a club once famed for nurturing young talent such as the famous Class of 92. However, very few players — Danny Welbeck is arguably the only exception — have made a successful transition from their youth team in recent years.
8. Naive decision-making: Playing the likes of Carrick and Fellaini, who lack mobility at the best of times, against the energetic players such as Fernandinho and Jordan Henderson was one primary example of an experiment destined for failure.
9. Relying too much on elderly stars: Rio Ferdinand, Patrice Evra and Ryan Giggs have all looked their age at times this season.
10. Failing to finish games strongly: Late goals used to be a hallmark of United when Ferguson was in charge, but they have been relatively scarce since Moyes joined the club.
11. Succumbing to in-fighting: There have been persistent rumours of several high-profile players being unhappy, which can only have a damaging effect on the team's overall morale.
12. Failing to turn up on the big occasions: United's record against the bigger sides this season has been invariably poor, with Chelsea, Liverpool and Manchester City all defeating them comfortably at various points.
13. Losing the fear factor: Under Ferguson, facing Manchester United was normally a daunting prospect for opposition teams. Under Moyes, opponents now show far more self-belief in such circumstances.
(Nemanja Vidic, pictured above, is set to leave United for Inter this summer)
SEE SPORT
DIFFERENTLY
Get closer to the stories that matter with exclusive analysis, insight and debate in The42 Membership.
Become a Member
14. Letting Vidic's departure become public knowledge: The Serbian defender has continued to be a key player for United since the news of his imminent exit, but the fact the public are aware of this news only increases the pressure on all concerned.
15. Failing to put up a convincing front: Rather than conveying the necessary defiance in the face of adversity, David Moyes has all too often looked and sounded like a man with the weight of the world on his shoulders — hardly suitable for a manager whose primary role is to inspire those around him.
16. Leaving transfers until the last minute: This is one of the main reasons that they failed to sign Ander Herrera and arguably also why they paid over the odds for Marouane Fellaini.
17. Failing to embrace playing at Old Trafford: It's been well documented how United's away form is superior to any side in the league. Their home record, however, is atrocious.
18. Allowing Ferguson to hang around: The former manager's constant presence at Old Trafford undermines Moyes and adds to the pressure he is under. His autobiography, which heavily criticised Wayne Rooney, was similarly unhelpful.
19. Playing players out of position: Another big issue for United is that some of their best players tend to favour similar positions. Consequently, Phil Jones, Wayne Rooney, Shinji Kagawa, Chris Smalling and Juan Mata have all at various points been played out of position in recent times.
20. Moyes' faux pas: The United manager has come out with the odd clanger in press conferences, such as his contention that "any average person" would struggle in his job, while also consistently expressing bafflement following one of his side's many bad losses.
21. Replacing the backroom staff: The men who worked under Ferguson had some invaluable insights to provide and knew the players well. Moyes made his job more difficult by replacing them with his Everton colleagues.
22. Continually failing to properly replace Scholes and Keane: The duo may have had some success since these two individuals were in their prime, however it was largely due to the performances of players in other areas of the field. United have simply never had players of the calibre of Scholes and Keane in the aftermath of the duo's glory days.
23. Worrying too much about the supporters: Against Newcastle, Moyes admitted that he didn't want to take Van Persie off when they were losing, despite originally planning to do so, for fear of how the supporters might react badly. Perhaps not entirely uncoincidentally, the Dutchman has struggled with injuries since then.
24. Questionable training methods: United players have spoken of shock at the intensity of the training they were forced to endure at the start of the season. While this may have had a positive effect on their early results, their performances sharply declined thereafter, which is hardly a glowing endorsement of these regimes.
25. Failing to recognise their best team: United have made more changes to their side on average than any other team in the Premier League. An optimist might suggest Moyes is proficient at embracing squad rotation, however in reality, it reflects an ostensible inability to determine his best team.
26. Backing Moyes so wholeheartedly: While United's patient philosophy is laudable in theory, it ignores the reality of modern-day football, in which quick success is integral. By handing Moyes a six-year contract, the Red Devils were surely tempting fate. His premature departure is looking increasingly inevitable, and this scenario would make all the previous talk about rigorously supporting the manager seem somewhat hollow, while leaving Alex Ferguson and the rest of the board looking rather foolish.