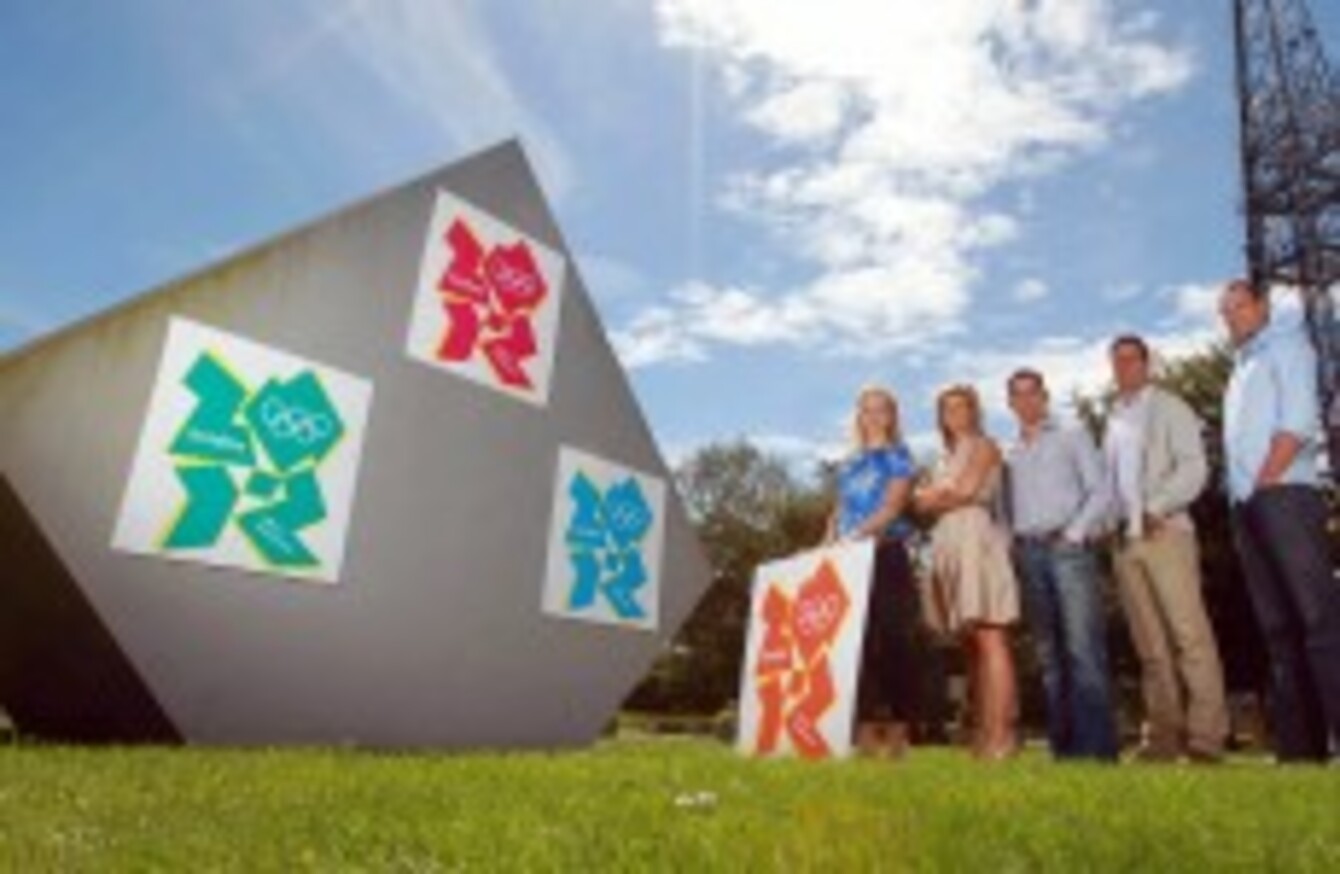 RTÉ panelists Ailis McSweeney, Mairead Kavanagh, Bernard Dunne, Kenneth Egan and Andrew Bree.
Image: INPHO/Donall Farmer
RTÉ panelists Ailis McSweeney, Mairead Kavanagh, Bernard Dunne, Kenneth Egan and Andrew Bree.
Image: INPHO/Donall Farmer
NOT PART OF the travelling contingent heading across the Irish Sea to cheer our Olympians to medal success? Never fear, there's plenty of round-the-clock coverage for you to enjoy or endure, on TV and radio. Here we look at what RTE, BBC, Eurosport and Sky are offering up.
RTÉ
On the face of it, 2,300 hours of Olympic coverage seems like an awful lot, especially when it's over the course of just over two weeks.
It is… but RTE's mammoth output is spread over two television channels and five radio stations, as well as their extensive digital and online coverage.
On the box, the 225 hours of Olympic action will be anchored by Peter Collins, Michael Lyster, Tracey Piggott, Darragh Maloney and Bill O'Herlihy, the veteran broadcaster covering his 10th Games.
Bill's feat is outdone however by the even more senior Jimmy Magee who returns to commentary duty on his 12th Olympics. Joining Jimmy on the commentary team are Ger Canning, Stephen Alkin, Tony O'Donoghue and the voice synonymous with Irish sporting triumph and heartbreak so often in the past, George Hamilton.
Expert opinion is in plentiful supply too in Montrose, with Kenny Egan, Bernard Dunne and Michael Carruth covering boxing. David Gillick and Ailis McSweeney join the athletics roster, complementing a panel with 14 sports represented in all.  The national broadcaster will also be broadcasting up to 12 live HD streams a day on its website to desktop and mobile users, in addition to the daily television coverage which is also available to view on the move.
On the airwaves, Radio 1, 2FM, LyricFM and Raidió na Gaeltachta will be running schedules with a distinct London 2012 feel throughout the duration of the Games, we're told.
BBC
Given this is of a course the London Olympics, it comes as no real surprise that the Beeb have pulled out all the stops in ensuring their coverage is as extensive and comprehensive as it possibly could be. It's hard to argue otherwise.  The BBC'S television coverage alone amounts to roundabout 2,500 hours, with BBC One, BBC Three, BBC HD, BBC One HD all dedicated exclusively to bringing every sprint, kick and throw into your living room.
If those channels don't have the sport that tickles your particular fancy, one of the 24 streams available via the always obliging red button may well have.  All the major presenting talent will be on duty throughout the day, with Sue Barker, Gary Lineker and Gabby Logan anchoring the afternoon and evening live coverage and round up programmes.
Gary Lineker: heading up the Beeb's impressive coverage. Pic: BBC website
There'll be reporters live at each sport with a major British and Irish interest, with Jonathan Edwards, Claire Balding and John Inverdale delivering the latest news and reaction from athletics, swimming and rowing respectively.  On the radio, blanket coverage from FiveLive and Sports Extra is complemented by another digital offering Olympic Extra, available online and digital radio.
Eurosport
London 2012 gets the 3D treatment on Eurosport, with the satellite channel providing a dedicated 3D channel just for the Games. The only channel to provide 24/7 coverage throughout, Eurosport will broadcast 15 hours of live competition a day.  As well as their live broadcasts, Eurosport are producing three original programme just for the run — review and preview show 'English Breakfast', news bulletin 'London Eye' and nightly studio offering 'Together to London'.