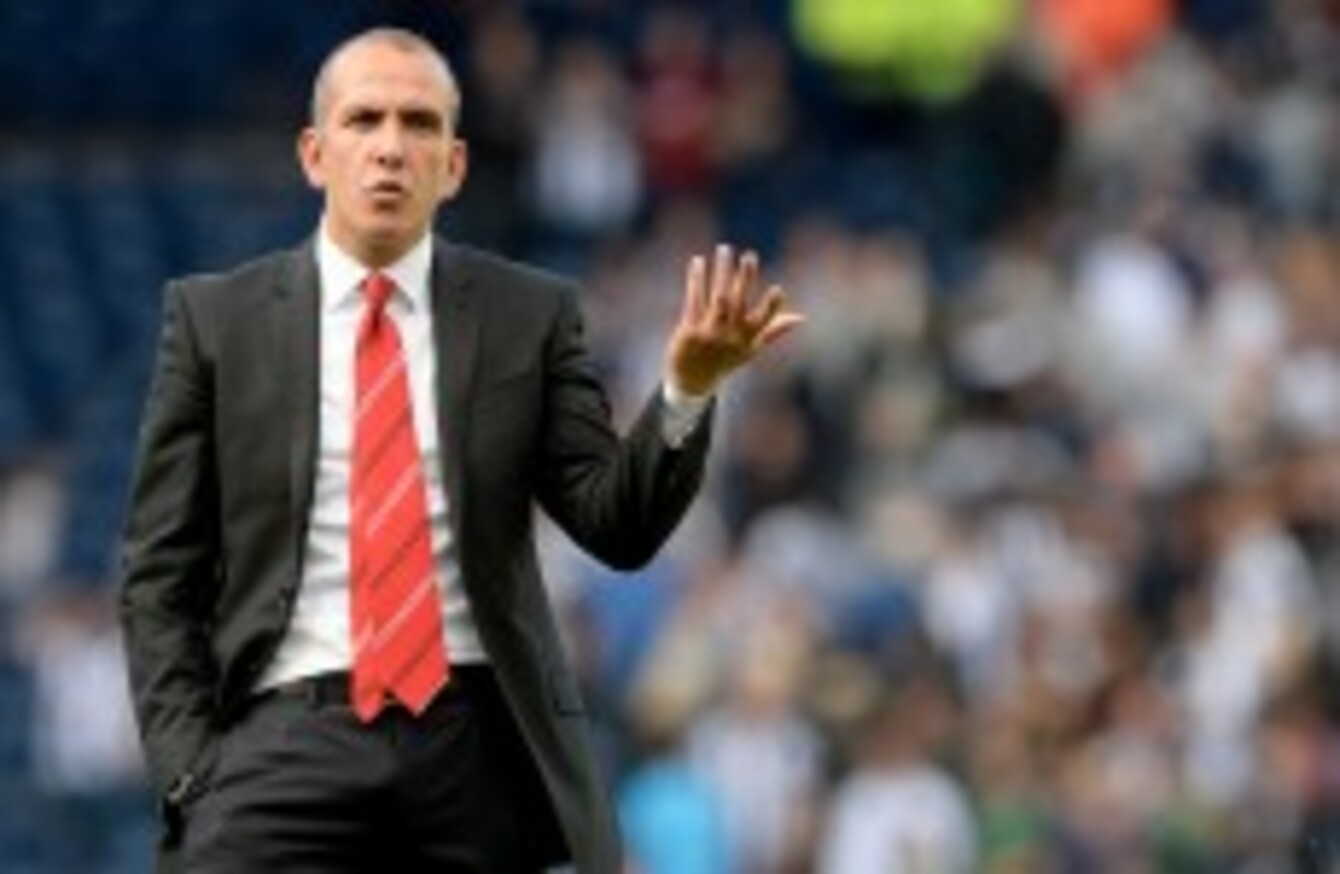 Image: Martin Rickett/PA Wire/Press Association Images
Image: Martin Rickett/PA Wire/Press Association Images
SO YOU'VE SACKED your manager? Good for you.
Things really had gotten bad for your club in recent weeks: defeats, ill discipline, lost dressing rooms, fans in revolt.
Had you waited any longer they'd be singing 'sack the board', and we don't want that, do we?
Yes, paying off the remainder of that two-year contract so you could begin paying another man to do the same job was a great decision and it's sure to solve all your club's problem. Now all you have to do is find that perfect replacement.
So, before you spin the managerial roundabout, here's how it's done.
Speak openly about how you're ready to take fans' opinions on the vacancy
Then ignore them completely.
Daniel Hambury/EMPICS Sport
Consider a big-name appointment
Y'know, to boost morale… and maybe profile. A little leak never hurt anybody.
Kamran Jebreili/AP/Press Association Images
Hmm… maybe it would be cheaper to just promote the assistant
Owen Humphreys/PA Archive/Press Association Images
Depending on who you've just sacked, you can vow to:
a) Appoint a British manager
If you've just sacked a foreign boss, then the board and pundits will be in full agreement that the local club should be run by local people who can 'speak the language'.
Once the B word is bandied about, you know he's gonna be Scottish. Mike Egerton/EMPICS Sport
or b) Call in a fresh voice with a cool foreign accent
If Pep Guardiola says he's cool, that'll do us.
Daniel Hambury/PA Wire/Press Association Images
Wherever they're from, make sure they have a five-year plan
Or three envelopes, whatever.
Peter Byrne/PA Wire/Press Association Images
Make sure any applicant is adept at solely blaming the referee after a match, no matter how many goals the team loses by
Martin Rickett/PA Archive/Press Association Images
Do not, we repeat, DO NOT give the job to Joe Kinnear, or Phil Brown
Everyone know's Kinnear's best suited to the more thoughtful role of Director of Football anyway.
Owen Humphreys/PA Archive/Press Association Images
Don't sign anything until you've checked if Harry Redknapp available
Tap on his window to tap him up.
Joel Ryan/AP/Press Association Images
How about that clean-cut chap with the proven track record in domestic and European competition?
PA/PA Archive/Press Association Images
He's taken? Well, whoever's free will have to do
Stephen Pond/PA Wire/Press Association Images
Or If you can't be arsed looking, just appoint some bloke you met in a casino
Lynne Cameron/PA Archive/Press Association Images