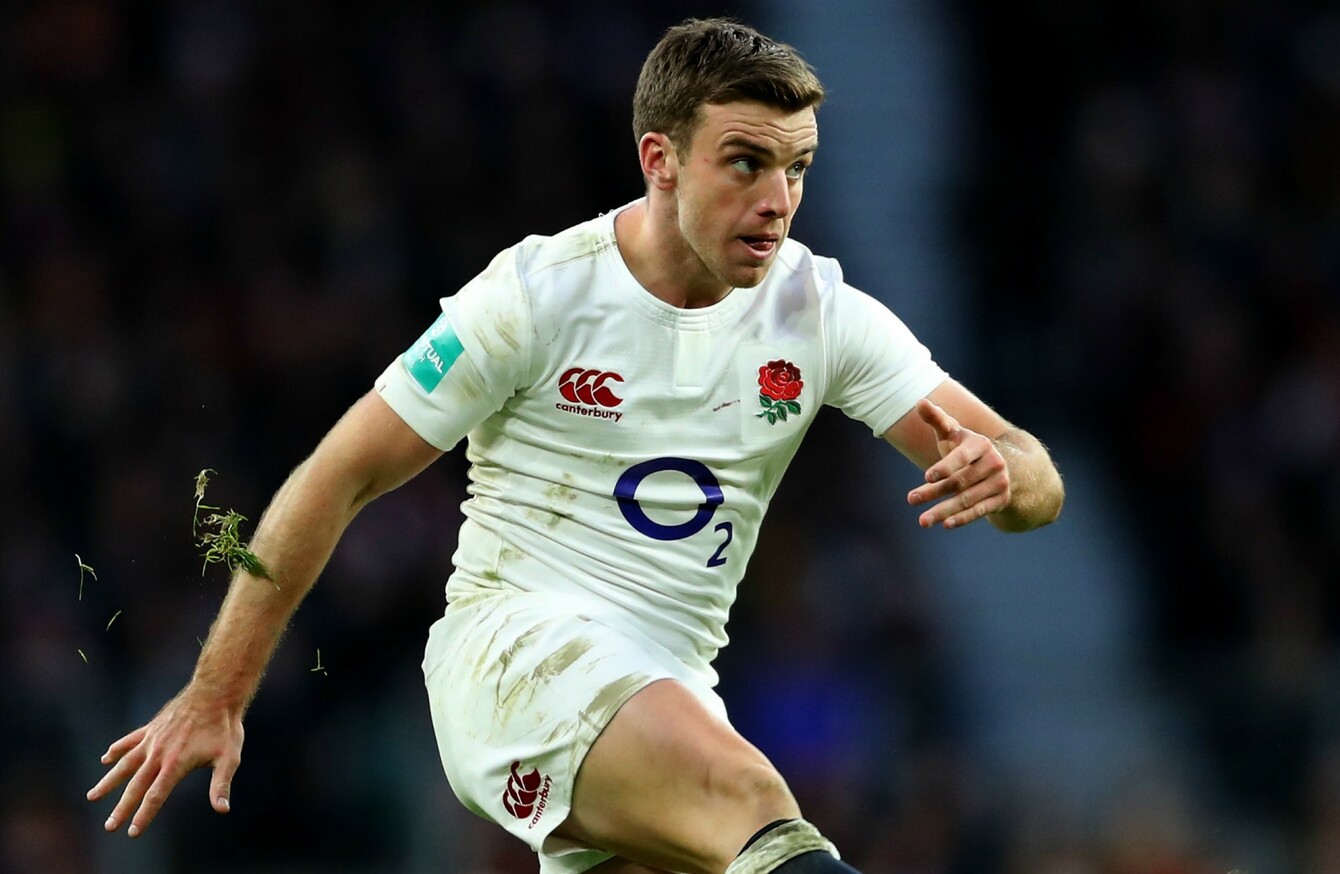 England's George Ford.
England's George Ford.
OUT-HALF GEORGE FORD has warned the rest of the world that England are nowhere near their best, despite ending the year unbeaten on Saturday.
England were forced to dig deep against Australia, rallying in the second half to beat the Wallabies 37-21 at Twickenham.
The result marked a 14th match unbeaten — equalling an England record set during Clive Woodward's time in charge. Despite England's undefeated streak, Ford insisted there is a lot of room for improvement.
"I think that's the frustrating thing," Ford said. "We are nowhere near our best. There is loads of improvement in us. If we can get anywhere near we think we can, we will be a dangerous team.
"We are going in the right direction for sure and that is the exciting thing, we are still winning games along the way."
England's transformation under head coach Eddie Jones has been evident. The English have not lost since being beaten by the Wallabies at the Rugby World Cup in 2015, which spelled the end for former boss Stuart Lancaster.
"It's been great. You always want to be part of winning teams," Ford said. "Over the past year, we have done that. We have come a long way, our game has development. There are still some areas of improvement so to be part of that is great."