1. Cross's awesome destruction of Phil Taylor in the PDC world championship final can be traced back to that trip in the early hours of Saturday 20 February 2016. He worked as an electrician and played darts occasionally, having given it up for three years in his early 20s to look after his family. He failed to qualify for the 2016 BDO world championship but decided to try the UK Open, described as the FA Cup of darts because of its accessibility to all.
A series of qualifiers took place at Rileys bars across the country in January and February 2016. Cross failed at South Benfleet and was reluctant to schlep to Norwich for the last qualifier the following weekend when his uncle Robert dragged him out of bed. It was, as Cross puts it in his modest way, "sort of life changing".
(Approx three mins reading time)
EMPICS Sport EMPICS Sport
2. Born poor in the Vila Nova favela in the southern Brazilian city of Porto Alegre, a region where only 17.7 percent of the population declares as non-white — in comparison to 52.5 percent nationwide — Ronaldinho grew up with his parents and older brother in a wooden shack. His father held two jobs: working at the Porto Alegre shipyards and moonlighting as a security guard at the stadium of local club Grêmio, where Ronaldinho would get his first professional contract in 1998. He died in an accident when Ronaldinho was just eight.
But his childhood poverty isn't the only factor that makes Ronaldinho an unlikely ally of Bolsonaro. Ronaldinho, like the vast majority of Brazil's great players, is black and even suffered racist abuse in his career. In 2014, upon signing for Mexican club Querétaro, a local politician sparked controversy when he referred to him as a "monkey." While playing for Barcelona, he threatened to leave the field when his Cameroonian teammate Samuel Eto'o was the target of racist chants from opposing fans.

(Approx 15 minutes reading time)
EMPICS Sport EMPICS Sport
3. Few in the building had a problem with Brady's method — mostly based on stretching with bands, eating lots of vegetables, drinking lots of water, getting lots of sleep and, most of all, achieving peak "pliability." They did have a problem with what Brady and Guerrero promised the TB12 Method could do. They claimed it could absolve football of responsibility for injury: "When athletes get injured, they shouldn't blame their sport," Brady wrote. The method also was so consuming and unwavering in its rules and convictions that, while it helped some players, it felt "like a cult" to others, one Patriots staffer says. The way TB12 began to creep into Brady's life worried people close to the QB, many of whom were suspicious of Guerrero. "Tom changed," says a friend of Brady's. "That's where a lot of these problems started."
Brady and Guerrero's training beliefs introduced an unspoken pressure in the building, with players wondering where they should work out. In August, receiver Julian Edelman blew out his knee, costing him the season, and there was "hypersensitivity" among players, in the words of a Patriots coach, over who would take his place. New players felt the surest way to earn Brady's trust was to join Rob Gronkowski, Danny Amendola and others by seeking advice from Guerrero at his TB12 clinic — and not team doctors, which Belichick preferred. Guerrero says he wasn't pressuring players to adopt his approach. "Players have always decided to come or not come on their own," he says now. But according to multiple sources, players openly discussed with Patriots coaches, staff and trusted advisers whether to follow Brady or the team, leaving them trapped: Do we risk alienating the NFL's most powerful coach or risk alienating the NFL's most powerful quarterback?
(Approx 25 minutes reading time)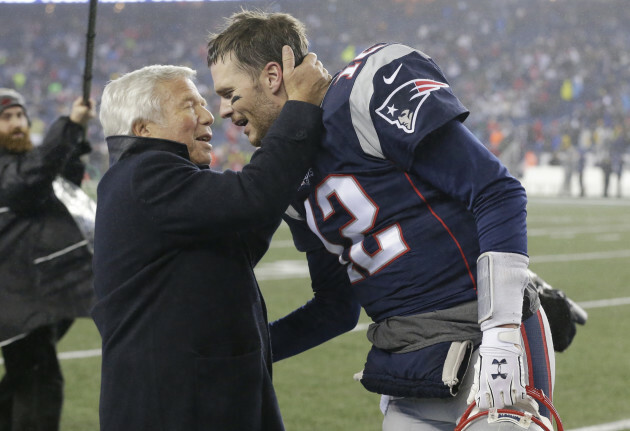 UPI / PA Images UPI / PA Images / PA Images
4. It amuses me when people say that this country has never been more polarised or divided. British society has always divided as easily as a zygote: peasant and landowner, Catholic and Protestant, cavalier and roundhead, town and country, Whig and Tory, Blur and Oasis, people who put the jam on the scone before the cream and the diabolical, hell-bound scum who do the exact opposite. Really, it's a genuine miracle we've only had the one civil war.
For this reason, it has been something of an enlightening experience to travel around Australia for the last six weeks, as England's cricketers have gradually been ground into the dirt by a combination of supreme fast bowling, alien conditions and Steve Smith's mesmerising and unsettling appetite for runs. As well as, yes, the Australian media, whose role as a sort of binding glue in this Ashes triumph has been resolutely minor and yet deliciously overstated.
(Approx 5 minutes reading time)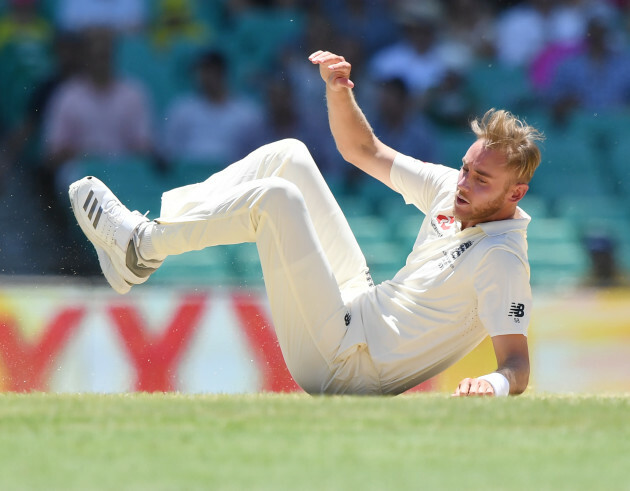 AAP / PA Images AAP / PA Images / PA Images
5. A few weeks ago I was asked to write something about Rooney for a German magazine and found myself slipping into a kind of sleep-state, hands pawing uselessly at the keyboard, a few isolated phrases – "milk-white", "Moon face", the words "WaYn RoONeyyy" – repeating themselves across six pages of fluent, senseless Rooney screed.
Right now the same process of entropy is beginning to apply itself to Mourinho, and not only among those who tired of his vaulting egotism years ago. Let's face it, we know what's going on there.
Mourinho has done a fair job at United. But he has clearly failed in his obvious, all-engulfing desire to outperform Pep Guardiola, who has engineered a genuinely memorable team at Manchester City. In his shadow Mourinho has become ordinary, failing to overachieve, but also failing to fall short in a way that is gripping or exciting or even very notable, a jarringly non-fascinating object of eternal fascination.

(Approx 6 minutes reading time)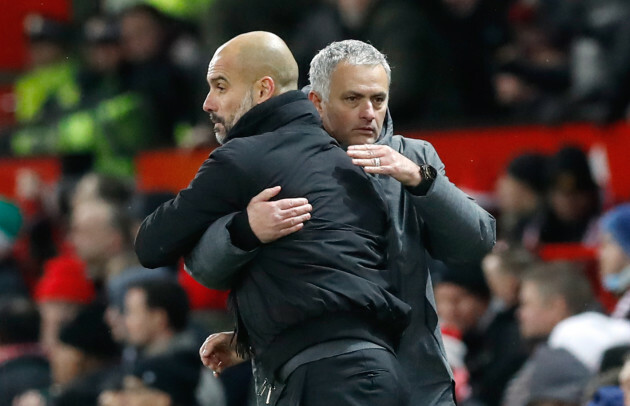 Martin Rickett Martin Rickett
The42 has just published its first book, Behind The Lines, a collection of some of the year's best sports stories. Pick up your copy in Eason's, or order it here today (€10):