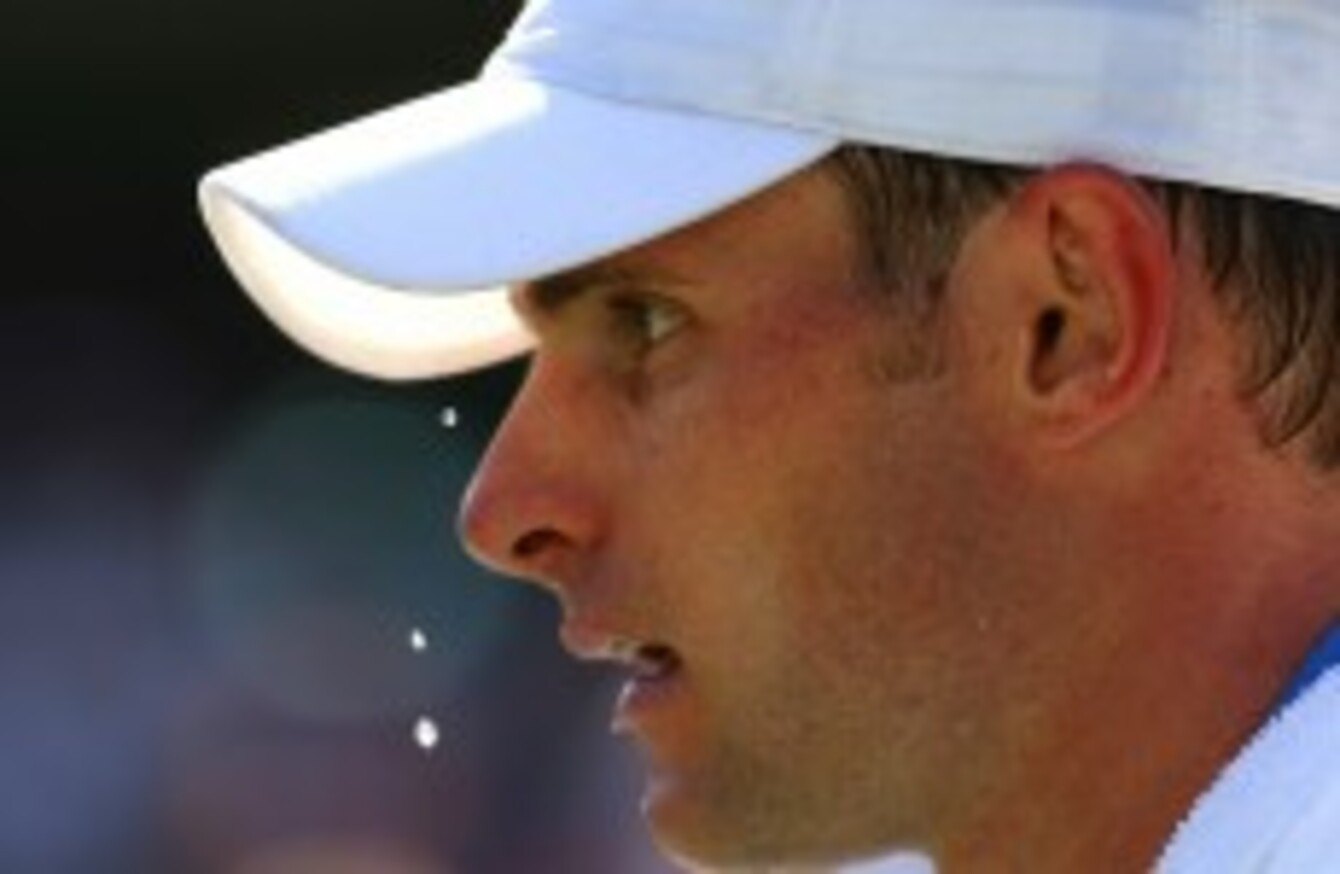 Image: Ella Ling/Ella Ling/Press Association Images
Image: Ella Ling/Ella Ling/Press Association Images
WINE, CHEESE, ANTIQUES. Ah things that get better with age, the patient wait from the promising beginning to the reaping of rewards in their prime.
Unfortunately not everything in life and sport can be added to that list. And as the months and years roll off the calendar it seems like Andy Roddick will not be added to that list.
The 28-year-old American tennis star had a thunderous start to his career, triumphing in the 2003 US Open and clinging to the world number one spot for over a year. But then tennis left him behind. Time and time again he was the bridesmaid and never the bride.
To say he has had a bad career to date would be a wild overstatement. Three times he could taste the Wimbledon title only to have it whisked from his grasp by the unstoppable Roger Federer. Those finals with Federer will go down as some of the greatest matches ever played at SW19 and when he hangs up his tennis racket he can say 'I gave it my all'.
But something tells me that won't be enough for Roddick. His game is based on heart, doggedness, passion and of course power. But having found his purpose again after hooking up with coach Larry Stefanki in 2009, Roddick has seemed to lose his way again this season. A shock knock out to Pablo Cuevas in the first round of the Miami Open has only served to compound matters.
Perhaps it could be put down to the American struggling with his fitness on the day but the defeat is still significant as it comes in one of the tournaments where a teenage Roddick made his name. Then 18 and fresh-faced, Roddick bombarded his hero Pete Sampras with 135mph serves and stole the attention of everyone in attendance at the Key Biscayne tournament that year.
But this year's Miami Open was also significant to Roddick for another reason, he lost his long-held title of American No 1 to close friend Mardy Fish. Roddick is expected to fall from eight to 14 in the world and as he faces into his weakest section of the season, the clay courts, he is unlikely to find the form to make significant strides back up the charts.
For Roddick, falling outside the world's top 10, to men who are inferior to his abilities and achievements, could be a demoralising disaster for him. Despite improving strides in recent years, Roddick has always been shaky and unpredictable on clay. If he fails to find his feet he runs the risk of continuing his slide into tennis oblivion. At 28, he is in his prime years of athletic ability, which makes his slide even more surprising as his game has always thrived on his body's ability to fight for every ball and never lie down.
Grassroots
If there is anything left that can inspire Andy Roddick it is the promise that in a matter of weeks 'the dirt', as he calls it, will be gone and he will return to Wimbledon for another shot at the title. It is a venue that has witnessed some of Roddick's most inspiring and warrior-like performances. His storied Wimbledon record has earned him many fans and admirers the world over. But it has also been the venue of some of his most disappointing results.
Crushing defeats to Richard Gasquet and Janko Tipsarevic in 2007 and 2008 respectively left Roddick directionless. It took him a long time to find his way back to being a significant threat to the rest of the tour. Another shock dump out would be an ominous sign for the American.
Roddick should set himself clear goals for the rest of the season. Despite the fact that, in recent seasons, the standard of what it takes to be one of tennis' elite players has gone through the stratosphere, Roddick knows he can compete with anyone on his day. He is very capable of reaching the quarters at three out of the four slams and where he goes from there could be down to him getting that bit of luck he craved on some of the bigger occasions that past him by.
He is at a crossroads. There is no doubting that. If he is to avoid being cast into the history books as tennis' forgotten champion, he will need a big few months. But big happens to be what Roddick does best.
Big serve. Big heart. Big mouth. Whether he has one more big win left in him remains to be seen.