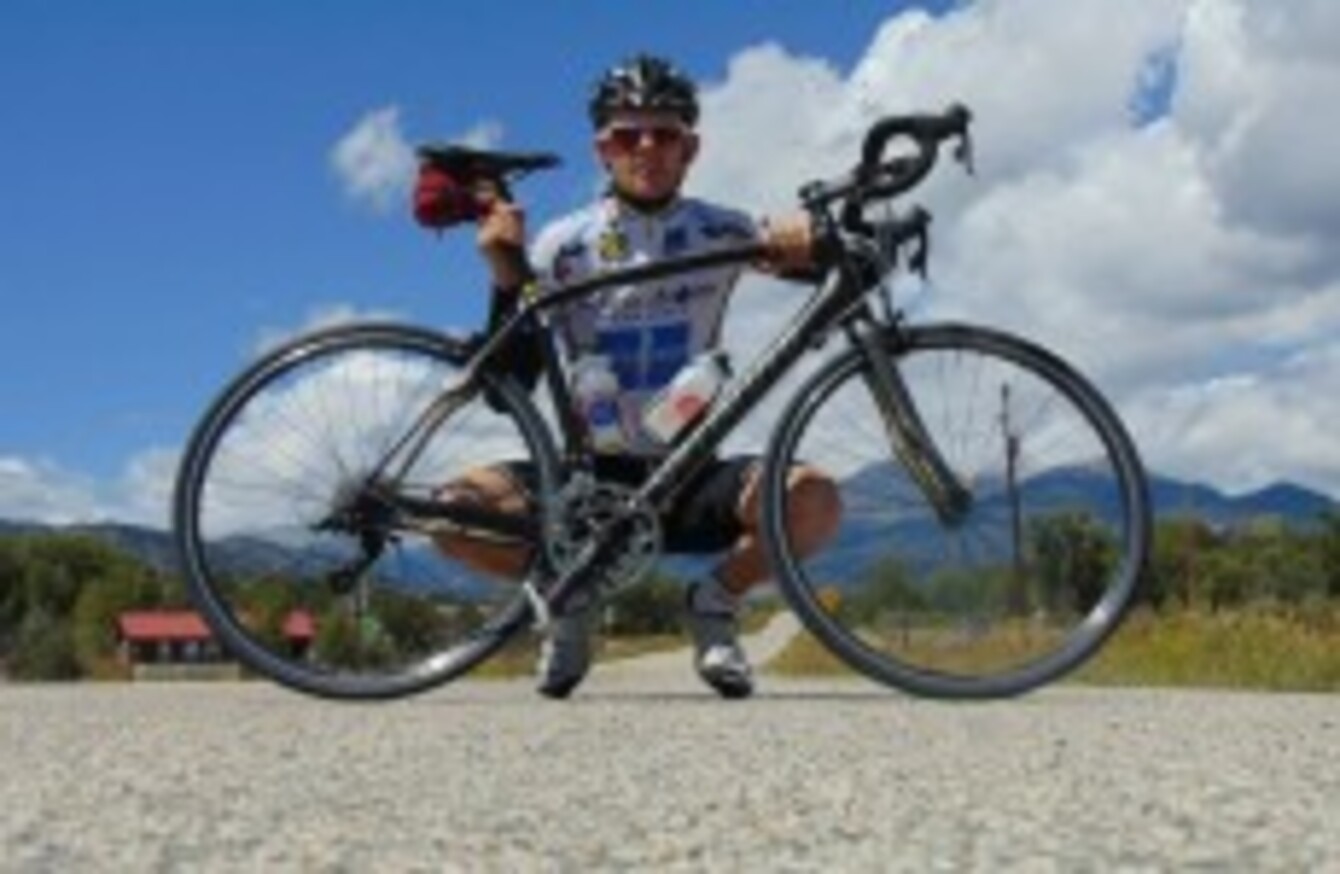 I'M PROBABLY THEIR worst follower but definitely one of their best fans, so cycling from my house in Spain to my home in Innishannon to mark one of the biggest games in my GAA club's history is just common sense to me.
Of course I could fly home and in fact, there are return flights from €137, arriving nice and refreshed on Saturday afternoon and coming back the Wednesday after… but to avail of those would be to miss the point.
Nope, the carbon footprint has nothing to do with it nor am I doing it for any great cause such as raising awareness or money for charity so if it's a feel-good story of a guy doing his bit for humankind you're after, trot along.
I'm cycling the 1,250 kilometres from Girona to Roscoff between Tuesday 6 October and Friday 9 October before taking a 14-hour ferry to Cork on Saturday 10 October for three other very good reasons.
Number one is my club, Valley Rovers, are one step away from being a dual senior team for the first time in our history.
The team they play against, Newcestown, are vying for the same badge and being bordering parishes, near neighbours, close rivals, great friends and great enemies, it's a game being billed as 'the dream final.' At least by me anyway.
Had I not packed in the sport a decade ago I might have been playing, but given how nervous I was listening to the semi-final against Ballinhassig in an internet café (and later on the street in Seville) last weekend, Lord only knows how useless I'd be if I was inside the white lines.
I was on my own listening to it – like I've been countless times before in countless countries, striking every ball, reaching for every hook, willing the umpires to reach for the flag, or wave it wide, praying the f***ing computer will buffer and Cork's very own voice of Sunday will bring me up to date with what's happening – or relay some vital fact like Darragh Looney has the most interesting Snapchat in the village. This is why Paidi Palmer is the best at what he does.
You'll be glad to hear I won't go into the details of the semi-final because all that really matters is Valleys came from a point down on 62 minutes to win by two, against near neighbours and hot favourites. Some hearts were stopped, others broken, in what sounded like an absolute classic.
No sooner had the whistle blown was I back online looking for the cheapest fare home when all of a sudden, the most expensive, most logistically demanding, mentally testing, physically trying and plainly obvious idea of all crossed my mind. Pedal home.
I played with Valleys up until U21 but took up cycling then. Though I love the latter and am really passionate about it, hurling and Valley Rovers have always meant a lot to me.
I've been away and abroad a lot the last number of years for games but this is a game I wouldn't miss for anything.
I think if I was in Beijing I'd probably come home, though I'd probably fly!
Newcestown and Valley Rovers in a county final will not come around every year and it's one of those games people will talk about long after it's over so it'd be a shame to miss.
I could take a week or a month to cycle home, but I choose to do it in four days, purely to show how much the game means to me.
I feel that any pain I'll go through on the 13 or so hours a day I'll be on the bike will be little in comparison to those who come off second best in this one.
The distance is half a Tour de France in four days so it's a decent challenge and that's part of the appeal too.
I'll leave Girona at 6am on the Tuesday and my only deadline is when the ferry from Roscoff departs at 10.30pm on Friday night.
I'll arrive into Cork Saturday morning at 11.30pm, pedal to Innishannon, up past the church and the school and opposite the Crossroads Bar will be my house. That'll be a cool feeling.
Before that though, I've a tough few days and though I've raced some big events in Ireland the last few years, no stage of any race I've done is anywhere near what I'll face in a fortnight from now.
The distances I'll cover each day are 328km on day one, 271km on day two, 256km on day three and 295km on day four. I'll be staying in the French towns of Fronton (near Toulouse), Angouleme (near nowhere) and Nantes, having arranged accommodation through the couchsurfing website.
I race a lot but with the season over I'm probably the least fit I've been since this time last year, but still in okay nick.
I do around 15,000km on the bike every year, so while I might not be 'training' specifically the last couple of weeks, I've been training for eight years since I took up the sport seriously in 2008/9.
Anyway, reason number two (and these are in no particular order, Ann-Marie!) for this adventure is it's my nephew's christening on the Saturday so two hours after I arrive it'll be straight to mass for that, which is also pretty cool as it's our first in the family and to miss it would be a pity.
Thirdly, the week I travel home will mark one year living and working in Girona, a city an hour north of Barcelona I've been very lucky to be able to base myself in.
I took a risk leaving an amazing job working with amazing people in the Irish Examiner last year so this will be a kind of anniversary of sorts.
I always knew I'd cycle home at some point so with the stars aligning in the way they have, I see it as a perfect opportunity to do it.
I'll be on my road bike which weighs around seven kilos and the only other thing I'll bring are a backpack which will contain spare chargers for the phone, two maps, rain gear, my wallet, passport and one change of clothes. I'll either be in a bed (or roadside) asleep or on the bike the whole time so there won't be any time for anything else.
I must admit I haven't looked at the exact route, what the weather will be like, what the terrain is like, is my couchsurf host in Angouleme a lunatic, does the wind blow north to south or south to north in October, I haven't bought the aforementioned maps, or the spare chargers and I dunno if I need to check in for the ferry or just rock up.
Few would give the expedition much chance of success with that level of preparation, but fewer would have given Valleys any chance of success earlier in the season when they were beaten in the opening two rounds.
We like those odds in Innishannon.
Follow me on twitter @BrianCanty and wish me – and the Valleys, luck.