AS THE DUST settles on Kilkenny's 2018 campaign, Brian Cody and his management team of Mick Dempsey, Derek Lyng and James McGarry will sit down over the coming weeks to reflect on the year.
It was certainly a season with more positives than negatives for the Cats. A host of youngsters arrived on the senior scene for the first time and showed they belong at this level.
They lifted the Division 1 league crown but won just three of seven championship games, losing twice to Galway and once to Limerick.
While Cody noted yesterday evening that "it's never an outstanding year when you don't win" he did take some satisfaction from their campaign.
Many were quick to write Kilkenny's obituary following two early league defeats, but there's a fair degree of optimism on Noreside that Paddy Deegan, James Maher, Martin Keoghan, Richie Leahy, John Donnelly, Billy Ryan and others will develop into top-class inter-county talents.
"Our ambition will always be to win," Cody said.
"The expectations from everybody, everywhere were that we would absolutely not be on the radar for anything.
"But I think that would never be our expectation or thinking because we'd always have great ambition and great belief in Kilkenny hurling and I think that was proven well today. We didn't win but we went down very, very marginally to a very, very good team. That's how it ended for us today."
In his only other championship start of the summer Richie Hogan was withdrawn at half-time, but he looked extremely lively against Limerick in Semple Stadium and hit 1-3 from play.
Hogan's well-taken 65th-minute goal looked like it might send the Cats to victory but Limerick looked the more powerful side in the final eight minutes of the game. Of the six points scored after Hogan's goal, five came from the men in green.
While Colin Fennelly did well at full-forward and scored 0-2 from three shots, the Cats missed the height and power of the injured Walter Walsh in attack.
This was their third game in 14 days, but their 11-time All-Ireland-winning manager didn't use that as a reason for their downfall.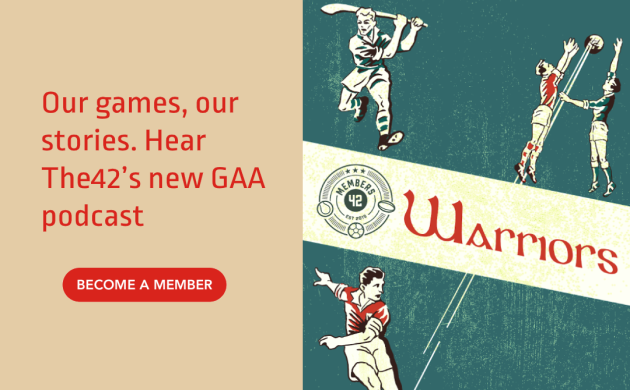 "I said beforehand that it had nothing to do with it. We don't have any excuses, we don't want excuses. There are no excuses. Not even remotely thinking about the fact that we played three weeks in a row, it beats not playing. No, nothing to do with it at all.
"Obviously it was a huge response and a terrific response (to Hogan's goal) but that's the quality they have. They've been showing it all year really and it's over to them now to bring it on forward to the next game."
The players might change over the years, but Kilkenny teams under Cody guarantee an admirable level of work-rate and aggression. Even in defeat, the Kilkenny spirit was plain to see.
"That's all you can ever ask for really. You can never legislate for what can happen really. A ball could bounce here and a ball could bounce there and you could have a shot and it can sometimes go maybe not exactly where you wanted it to go.
"But character is something you either have or you haven't and I suppose it was top class. For a management team that's the biggest thing you'll always look for.
"We're certainly leaving very, very disappointed but as regards anything we would have asked from a bunch of players we couldn't ask for anything more.
"It hasn't been all plain sailing all the year with everybody but regardless we've always worked with a panel of players and their commitment and never say die attitude is strong and I think they proved that again today."
Joe Brolly remarked last week that watching the Kilkenny hurlers is "probably the most satisfying sight in world sport." It's hard to argue against that. Their summer may be over, but they've certainly left a significant mark on the championship.
The42 is on Instagram! Tap the button below on your phone to follow us!