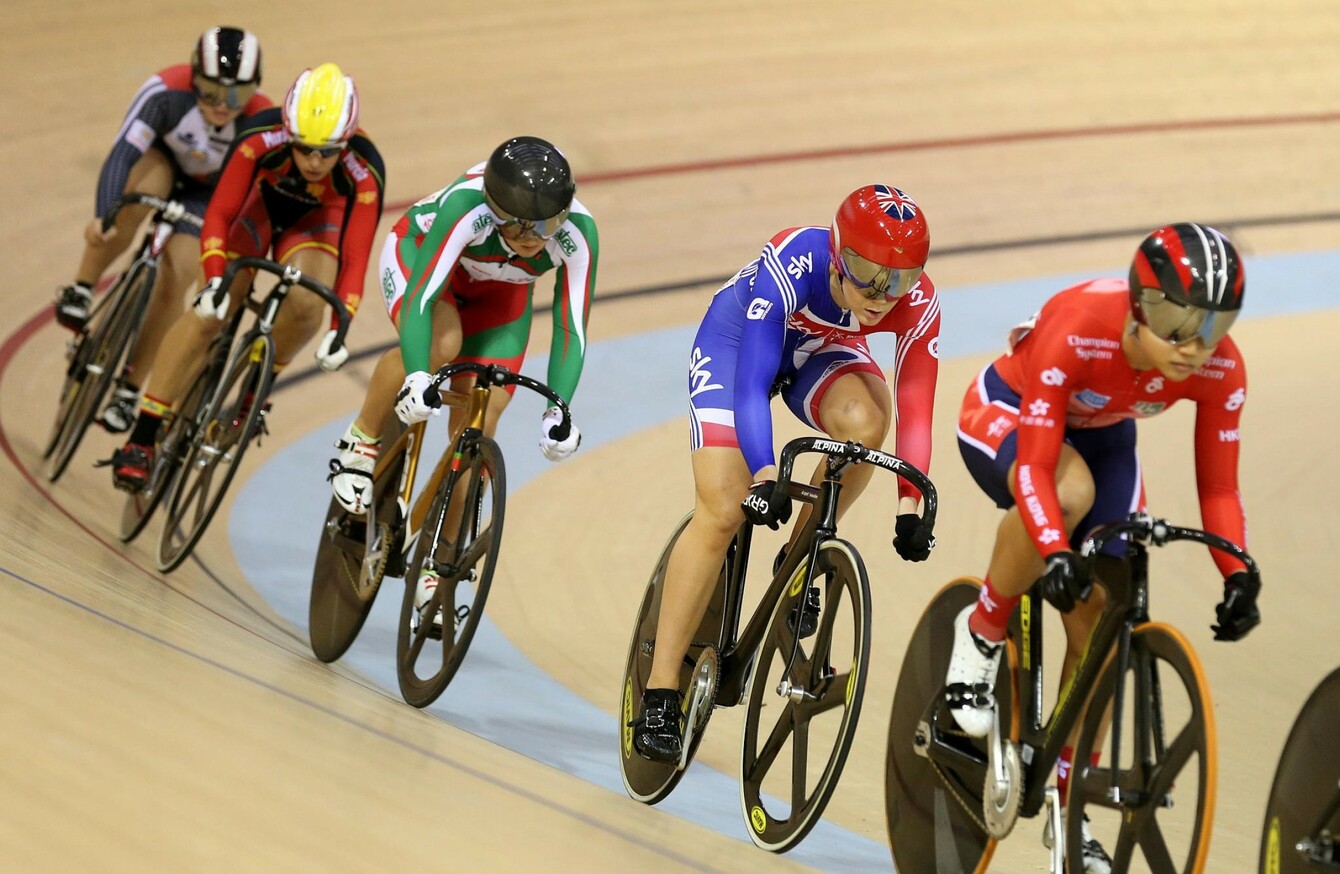 Image: PA Archive/PA Images
Image: PA Archive/PA Images
SENIOR DIRECTORS OF British cycling could be forced to step down next month after an emergency meeting was called to address failings which, among others, centre around a culture of bullying and sexism against top-level cyclists.
British cycling is in the midst of a mass overhaul as it endures a period of crisis.
A long-awaited report into an alleged culture of bullying and sexism within the sport is due to be published this month following allegations made by sprinter Jess Varnish and other Olympians and Paralympians last year.
26-year-old Varnish told the BBC she was "thrown under the bus" by British Cycling, calling for the resignation of current board members.
A subsequent investigation by British Cycling found that former technical director Shane Sutton had used sexist language towards the cyclist.
Chairman Jonathan Browning apologised in March for "failings" of the governing body, noting that British Cycling would also address concerns raised by MP Damian Collins surrounding doping.
Among a litany of allegations in recent years, the organisation faced accusations of playing down findings of an internal review in 2012, while UK Anti-Doping is also maintaining its investigation into a number of allegations of wrongdoing against British Cycling.
Varnish was dropped from British Cycling's elite programme in 2016 but said she felt relieved that the truth was finally coming to the fore.
"I feel vindicated in a way that the truth is coming out", she told BBC Sport.
"But you obviously can't turn back the clock. All I want is the truth to be out there because it's the truth and that's what people should know.
"I've been pulled from pillar to post. Just to get to this stage and see that it's a cover-up is huge."
Former technical director Shane Sutton was discovered to have used sexist language towards Varnish, but was cleared of eight of the nine allegations brought against him.
An EGM is set for 22 July where a proposal will also be introduced to limit board directors to three-year terms, meaning six of the current eight elected members would be forced to stand down.
Chairman Browning was elected independently but may walk away from his unpaid role as British Cycling endures repeated criticism. He is among many current board members who will have to re-apply for their roles amid the new reforms.
"Where there are failings we apologise", he told the BBC in March.
"Athlete and participant welfare is our highest priority."
The42 is on Instagram! Tap the button below on your phone to follow us!