Bryan Sheehan leads out the Kerry team recently against Clare.
Image: Lorraine O'Sullivan/INPHO
Bryan Sheehan leads out the Kerry team recently against Clare.
Image: Lorraine O'Sullivan/INPHO
KERRY CAPTAIN BRYAN Sheehan has questioned whether it's beneficial that the growing demands on Gaelic football players are dripping down to club level.
Sheehan is part of the Kerry squad in action in next Sunday's Munster final but has also been in the club spotlight in recent seasons, helping Caherciveen outfit St Mary's win two All-Ireland club crowns in six years.
And he believes there is merit to Joe Brolly's recent views that enjoyment is being drained out of club football, specifically referring to the level of video analysis being done.
"Someone had an article there in one of the papers, I think it was Joe Brolly and as much mouthing on as he does , but there is validation to some of the points he was making about the enjoyment going out of football particularly at club level.
It's very easy obtain the footage of your opponents but you have to do your homework now and if you don't do your homework you will get beaten, it's as simple as that.
"We've a system (with Kerry) where you can log in and watch all the games. You have to (do) all that research when preparing for a game.
"So there is no real surprises now, no matter who you play and look even club teams are doing it now.
My own club, St Mary's did it on the way to winning the All Ireland club, so clubs are now copying what inter-county teams are doing.
"At the county level you have to do (it) but I think it's gone too far in club football.
"And it's very hard for a club footballer to enjoy his football with the professionalism of the game now( at club level).
Is it a bit much? I think it is at club level, to be doing that sort of preparation and analysis at club level is just too much. The problem is that every year the bar is raised and you have to be able to match that or you won't be winning.
"When you lose the question is asked why? And did we make mistakes? Was our preparation not up to scratch? So really now, nothing is left to chance."
Sheehan endured a punishing schedule last winter as he juggled commitments with divisional side South Kerry and his own club St Mary's.
But he enjoyed the relentless schedule of games rather than the long idle spells that inter-county stars endure in the regular season.
"No I did enjoy playing games and when you're winning it makes it even easier.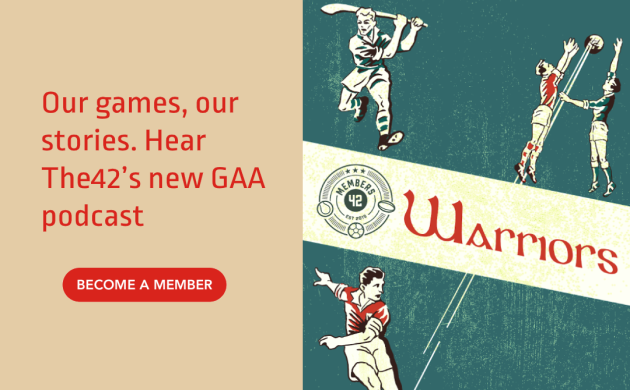 "But to be honest, if you look at us last year from the end of the league to when we played championship, there was 13 weeks of a gap which is absolute madness.
"You train so much in that period and yet you have no games and while players do not mind training hard you just need regular games.
"Now in my case it might have appeared extreme to have played so many games in such a short period of time but if you ask any footballer, would you like to train or play games?
"They would all want to play games, it's what you want to do, so it was no big deal."
The42 is on Snapchat! Tap the button below on your phone to add!