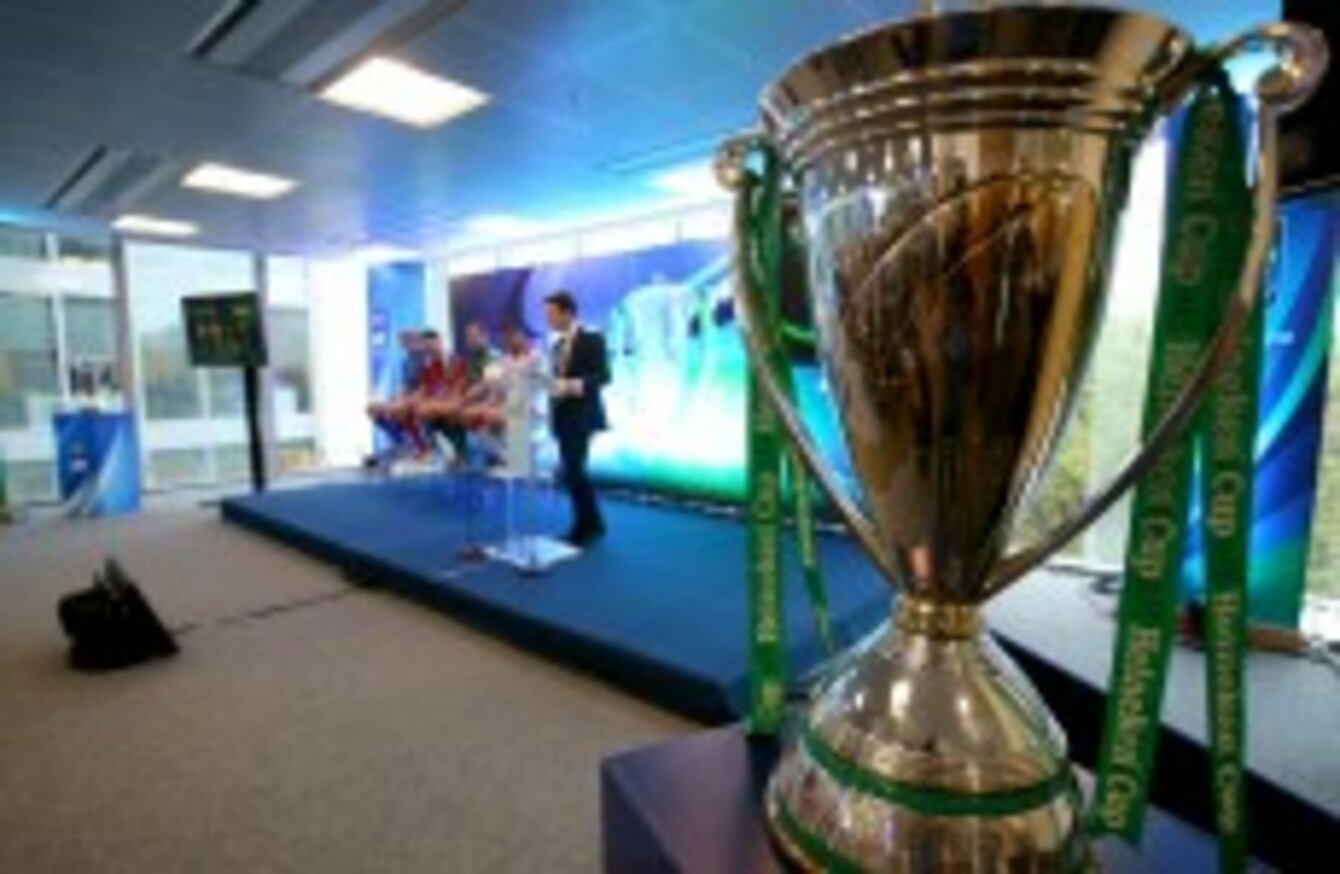 The Irish Heineken Cup launch took place in Dublin early this week.
Image: ©INPHO/Dan Sheridan
The Irish Heineken Cup launch took place in Dublin early this week.
Image: ©INPHO/Dan Sheridan
BT SPORT HAS weighed in on the potential break-up of the Heineken Cup, saying that it has not caused the current impasse but will back a new Anglo-French tournament.
The firm's chief executive, Marc Watson, has reiterated that BT had nothing to do with the plans for English and French clubs to break away from the Heineken Cup next season. The suspicion had been that those clubs' position was strengthened by the backing of BT, but Watson insists they did not encourage the current refusal to negotiate.
"We are comfortable we didn't cause the issues that are there. It is presented as us having a role in the problems with that tournament. Those problems clearly pre-existed."
It is true that the English and French clubs served notice of their intent to leave the Heineken Cup two years ago, but the £152 million deal Premiership Rugby signed with BT in 2012 certainly allowed them to act decisively.
However, speaking to The Times, Watson maintained that his company are not to be blamed:
"We are not involved in the conversations. We have deliberately wanted to step back. We have said what we would like, we have set out the investment we are prepared to make and we hope we will be able to be involved. I really hope they grab this opportunity.
"The English-French tournament we will support, if it goes ahead, and we very much hope that if it does, then others [from Wales, Ireland, Scotland and Italy] will then join.
"We have a long-term interest in rugby and that interest is not going to go away. If we get the opportunity to broadcast European rugby we will grasp it with both hands."
The ERC has invited its current constituent unions to attend a meeting in Dublin on Wednesday October 23rd in a bid to continue negotiations on an agreement for the 2014-15 season and longer, but there has been indications from English clubs that they are not willing to attend.