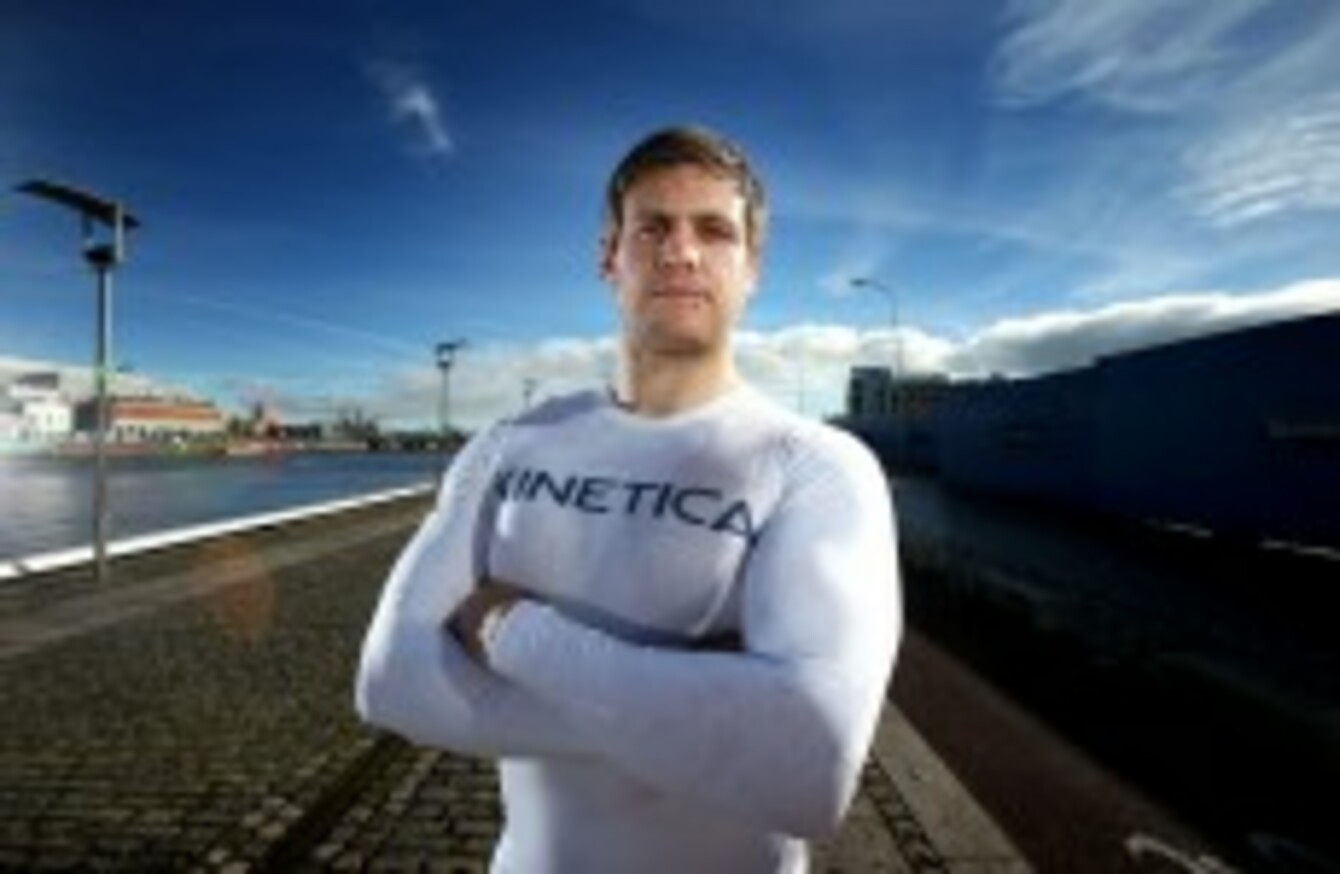 Image: ©INPHO/Dan Sheridan
Image: ©INPHO/Dan Sheridan
ALL DUE RESPECT to the Churchill Cup, but medals in that competition don't count for much in Chris Henry's world.
Having played in two massive games at Twickenham; this Saturday, and the potential of getting his hands on his 'first' trophy, represents the biggest match of his career so far.
The openside played in Ulster colours on both previous appearances at English rugby's HQ, losing first to Leinster and then to Saracens in the Heineken Cup.
Each defeat left Henry and his Ulster teammates wondering when the wait for a trophy and a medal might come. Heading for the same venue in green with a Triple Crown on the line this week, he's determined not to leave empty-handed. Not again.
"The only silverware I've ever won in my career is the Churchill Cup [with Ireland A in 2009]. I've never won a schools cup, never won anything with Ulster. So for me this is an opportunity to win something. It's the same for a few lads in the team," says Henry.
"Without a doubt, this is the biggest game for me. I don't want to look back on my rugby career and never win something. That's something that's discussed more so in Ulster – Munster and Leinster have been successful – but for me, I'd be devastated to finish my career and not win something."
Henry's default setting is as far from tense and uptight as you could imagine. But despite his normal chirpy tone, the words do come with an edge about them. There is steel along with his impatience to get on the field after two long weeks of waiting.
"You can't help but get excited about it, and it has been real excitement. Everyone has been buzzing, everyone is coming in with smiles on faces and the craic's been good.
Whopper
"We've been working extremely hard over the last two weeks to be given the chance now – the last two games are irrelevant at the moment and our only focus is putting in a performance this week."
He added: "All you can do is look at it one week at a time and this week we've got this in front of us. So – if selected – I'll have a smile on my face and put everything on the line and do what I can to try and get the win."
"There's a lot at stake, a lot of pressure, but these are the games you want to be involved in. So, fingers crossed, it'll be a whopper to play in." 
Chris Henry is an ambassador for leading Irish Sports Nutritional Supplier Kinetica Sports. 
Kinetica is the official sports nutritional partner to Connacht Rugby, London Irish, Bradford Bulls, Sean Kelly Cycling team, Hampshire Cricket and Leicester Riders basketball. For more information on Kinetica and their range of products visit www.KineticaSports.com