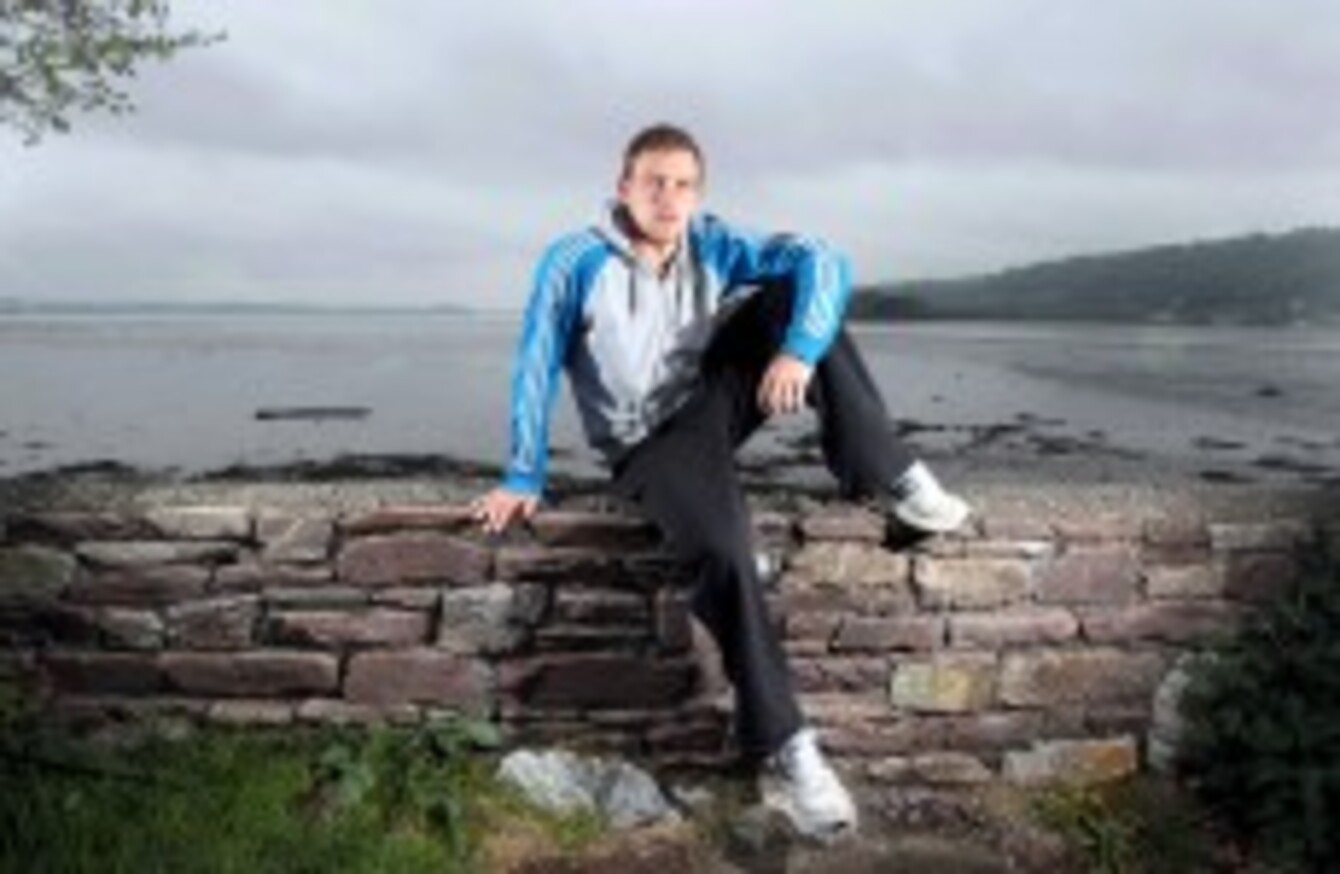 Ciaran Sheehan.
Image: INPHO/Morgan Treacy
Ciaran Sheehan.
Image: INPHO/Morgan Treacy
THE CALL CAME as a bolt from the blue.
Ciaran Sheehan was winding down last Monday week after being part of the Ireland squad that had won the International Rules series.
Then the phone rang. Gerard Sholly, Carlton's recruitment officer, on the other end of the line.
"It was a big shock to me", says Sheehan. "I really didn't see it coming, I genuinely thought I'd be gone past it for Aussie Rules. But he said there was interest in me signing and Carlton were making an offer.
"I took a few days to think about it. I talked to my family, my girlfriend and a couple of friends. Once they were all on board, I decided to go for it."
Sheehan, who turns 23 on November 19th, and Carlton are not strangers. In the summer of 2009, he spent four weeks as an 18 year-old training with Carlton.
But the lure of home proved too strong then and he returned to Ireland. Four years on, he feels he is better equipped for a life Down Under.
"I feel I've matured an awful lot since then. At a young age, it was a massive move. It's a lot easier to survive when you're a few years older.
"Now I've been to college in CIT, I've a degree in Recreation and Leisure and and an MA in Business management behind me.
"And my mother is very comfortable with the decision now. I'd be very close to her. That's a big difference and it makes it a lot easier to move. I'm excited about it."
Signing for Carlton means he has to cut ties with the Cork footballers.
"I met up with Brian Cuthbert a few days ago to tell him. We discussed it and he was delighted for me. He said 'you couldn't deny a fella such an opportunity'.
"That was great of him. I'm going to miss the Cork squad, we're very close knit. I went away on holidays with a few of them last year to Cuba, we'd be a tight bunch.
"The lads that have retired recently, I'd have great respect for. They were my heroes growing up and they were gentlemen on and off the pitch."
Sheehan with teammates before last summer's Munster final.
Pic: INPHO/James Crombie
And he also has to leave his sporting roots.
"That's a difficult thing about it, to be leaving my club Éire Óg. It wasn't an ideal way to end with the club last weekend when we lost a county hurling final, a year after we'd lost the football.
"But it's been great to play with them and that's where it all started for me. All the lads have been very supportive and we'll stay in contact."
Rumours
There had been speculation about Sheehan swapping codes but it was a move to the Cork hurlers that lead to the grapevine humming in September.
"There was no truth to it at all. It was a bit mad really. I was outside the Hogan Stand for the hurling final replay a couple of hours before throw-in and people were asking me was I togging out.
"It got blown out of proportion through word of mouth. All that really mattered was that I knew what was going on. There was never any contact with JBM. I was just supporting the hurlers like any other Cork person in September."
He appreciates the transformation in his sporting life. In July 2011 he lay crumpled on the turf in Fitzgerald Stadium clutching his knee. A snapped cruciate ligament saw him travel a tough road of rehabilitation for the following months.
He's grateful to the help in recovery of Dr Con Murphy from the Cork setup and Dr Ray Moran in the Santry Clinic. And most of all to Cork physio Conor Lane, whose wedding he'll be at next Saturday, for being his taskmaster and soundboard during those early morning gym sessions at Páirc Uí Chaoimh.
Sheehan tips a hat to another Cork football figure as well.
"Conor Counihan was a massive influence on me. He took a chance on myself and Walshy in 2010, and I owe him for that. He gave everything he had to Cork.
"He didn't deserved some of the stick he got at times. He's a Cork football legend and should be remembered for that."
Cork boss Conor Counihan
Pic: INPHO/Neil Danton
He'll jet off in January for a new life in Melbourne. The Carlton squad are heading to Arizona shortly for a high altitude training camp but Sheehan will miss that due to a pre-arranged holiday.
"Carlton were good to me that way. I'm just looking forward to spending time with family and friends over the next couple of months. I'll be getting myself ready for January."
And the prospect of a Rebel return down the road?
"It all depends on what happens in the first couple of years. It's very hard to think long term really. But look I'd always leave the door open. You never know what'll happen."