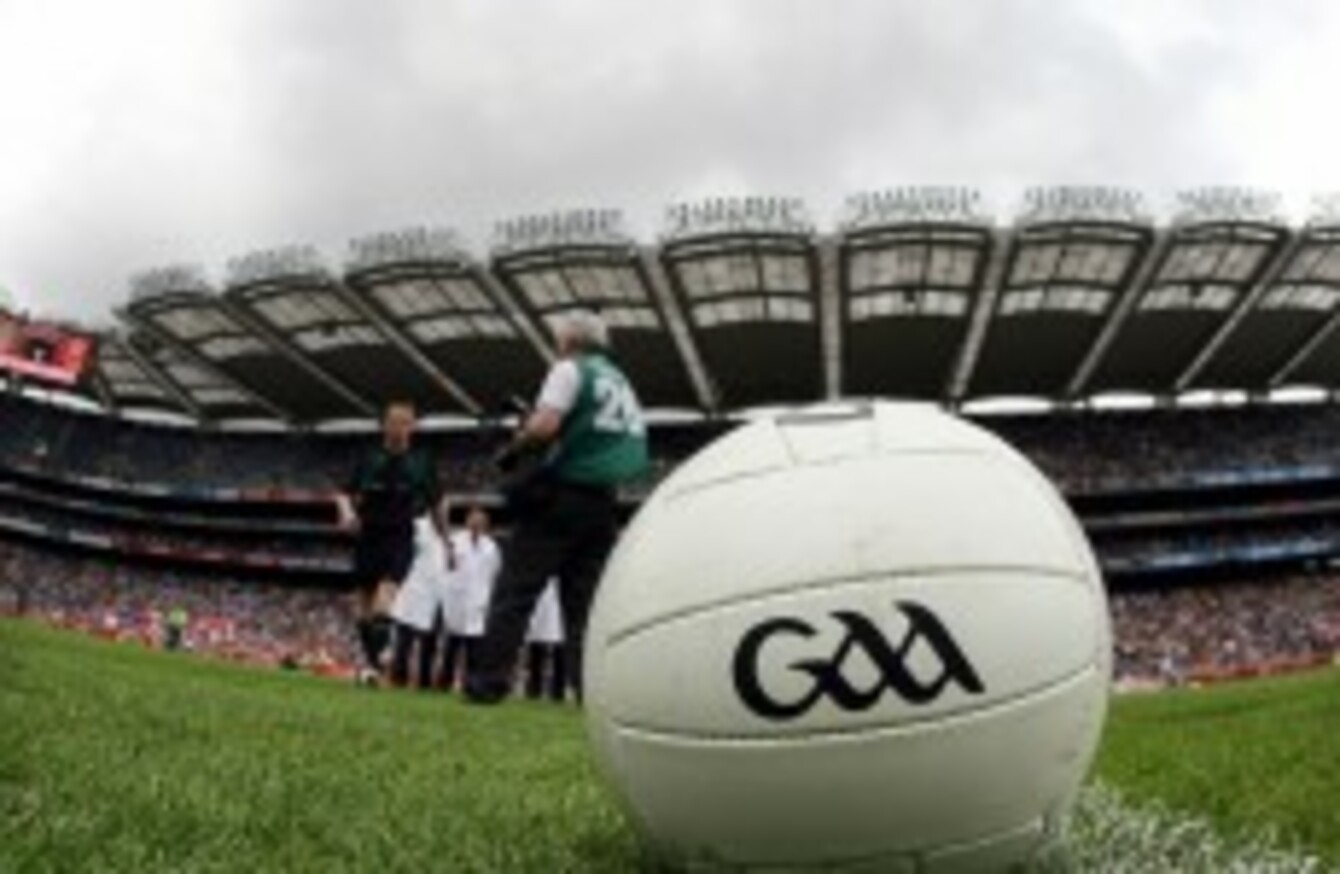 General view of a Gaelic Football in Croke Park.
Image: INPHO/Cathal Noonan
General view of a Gaelic Football in Croke Park.
Image: INPHO/Cathal Noonan
CIARAN WHELAN HAS called for different rules to be implemented at inter-county level in GAA to club level.
Former Dublin player Whelan believes the introduction of the black card, which was passed at last weekend's GAA Congress, will eventually work at inter-county level but warned there will be 'teething problems'.
And he expects the new ruling to cause significant difficulties at club level as refereeing standards are not always up to scratch and club panels will be placed under strain.
"I think it will take time to adapt to it and I think we will adapt to it at inter-county level. It will be the better for the game in the long run but there will be teething problems.
"At club level I think it's going to be a more significant challenge. Being involved at club level  myself, the consistency of refereeing is not there.
"We have to get to a stage at GAA hierarchy to realize that the inter-county game is different to the club game. Some rules can be administered better at inter-county level but not at club level.
"I do think the issue in relation to panels and strength in depth of panels at club level is a problem. A lot of teams are struggling for players and to have players on black cards then is another problem."
Whelan would have preferred the introduction of a ruling different to the black card in an effort to curb cynicism.
"There is a problem in the game in terms of systematic fouling. Something had to be done about it. It wouldn't have been my preference – the black card.
"I'd have preferred more a punishment on the scoreboard, if there was a cynical foul out the field award a 21-yard free or award two points.
"It's really going to come down to implementation by referees, that's going to be the biggest issue. We have to clearly define what's a deliberate tackle and what's an actual tackle with an intention to play the ball.
"I feel a lot of the players don't have the trust in the current system. If we reflect over the last few years, there's differences in yellow and red cards in the interpretation of different referees.
"There just isn't a consistency. That's the fear over the implementation of the black card. It is a severe penalty for a player who has put in a serious during the year."
The Mark
One rule which was defeated last weekend was the planned introduction of the mark but despite playing his career at midfield, Whelan was glad to see it defeated.
"I wasn't a huge fan, even though being a midfielder, of the mark. I thought the mark would slow down the game. A guy winning a kick out would possibly give 5/6 seconds to the opposition to regroup and get men behind the ball.
"We do have problems in the game in terms of defensive systems being the norm. So I'm not disappointed the mark didn't get through."