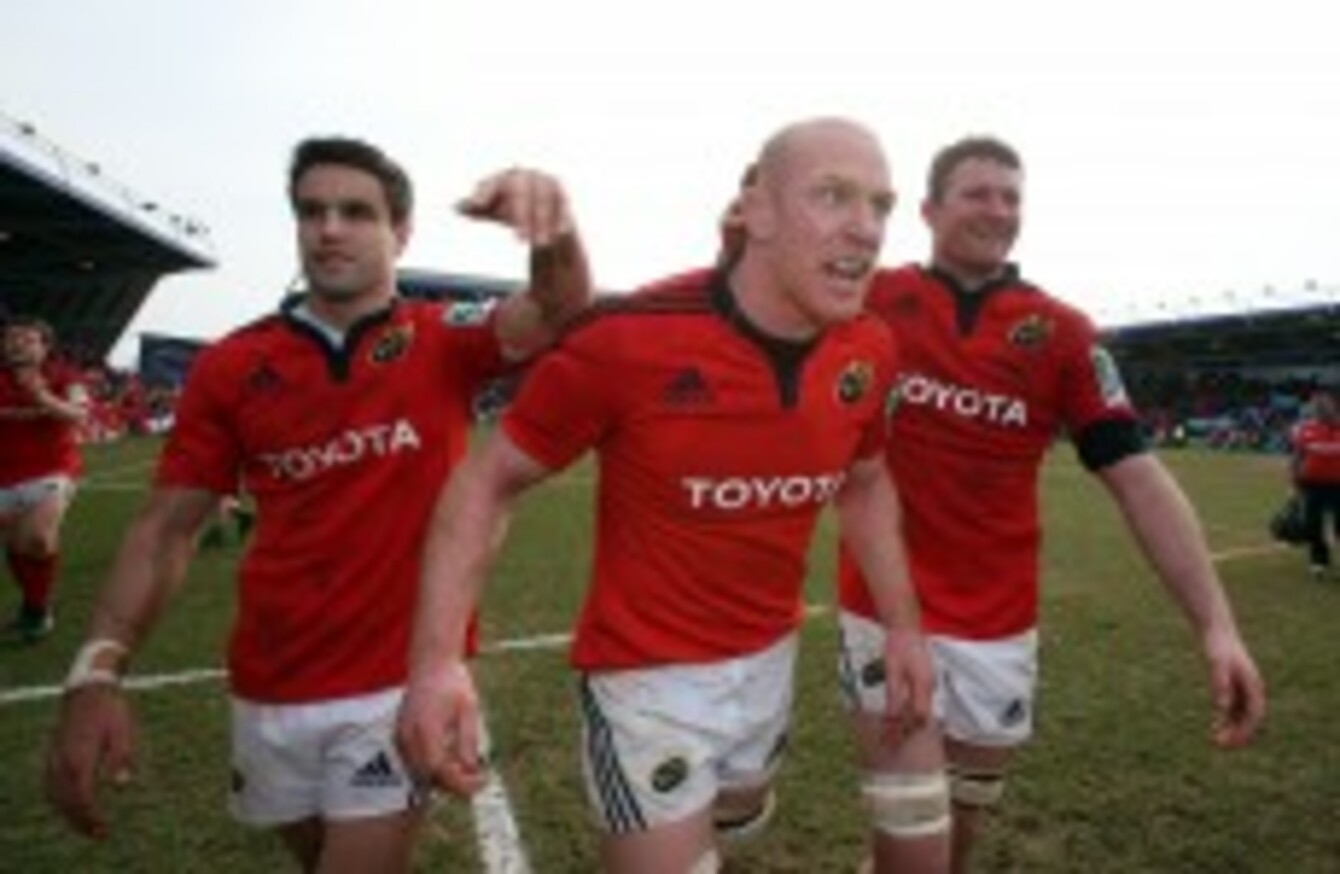 THE ODDS ARE stacked against Munster. They are away to a team of real class in Clermont Auvergne.
Vern Cotter and his coaching staff have built and amazing squad over the past few years. Their results have been immense this year, losing six teams [all away] and gaining a losing bonus point in five of those matches.
Their demolition of Toulouse last week [39-17] was a statement of intent. It all seems teed up for Clermont to advance to the final.
Munster, however, are a team that thrive in the role of underdogs. The love being written off and having to prove a point. It is a boost having Peter O'Mahony fit for the game as he has been one of their leading players all season.
The one chink of light I can see is that when Clermont have been in a position to go to the next level, they've had a problem. We witnessed this when Brock James struggled with his kicking and couldn't close it out against Leinster [in 2010] and, again, in the semi-final with Leinster last season.
As well as they have been playing up until today, the questions are still there and if Munster play the way they did against Harlequins – they are disciplined, pressure the ball and play the right channels – they have a chance.
They have to earn the right to go wide and take the fight to Clermont up front. That is cup rugby and that is something that Munster have been brought up on. It's what we relish.
There is a steely resolve there. Hopefully we can get into them early and start turning the screw.
O'Connell vs. Cudmore
The main threats come from across the Clermont backline. Wesley Fofana scored a great try against Toulouse last weekend and Sitiveni Sivivatu scores tries for fun. Napolioni Nalaga has bags of experience and Lee Byrne has rediscovered the form that made him a Lion in 2009.
The biggest battle on the pitch will be in the second row with Paul O'Connell and Donnacha Ryan going up against Jamie Cudmore and Nathan Hines, a gritty pair that do a great job as enforcers for Clermont.
O'Connell and Cudmore have a bit of history between them and everyone remembers that fight in 2008.

YouTube credit: stevenbenjamincole
Cudmore has come out with some words following the unfortunate incident with O'Connell and Dave Kearney at Thomond Park a couple of weeks back.
All I can say about that is, talk is cheap. If you're talking and not performing, that's not what the game is about. Cudmore will be trying to rile O'Connell up and trying to give himself any ammunition he can leading into the game.
I've played with Paul long enough to know he has an ability to shelve previous games and focus on the match coming up. Come kick-off, he'll be ready and he'll know what he has to do.
David Wallace runs Mr Simms Olde Sweet Shoppe at the Crescent Shopping Centre in Dooradoyle, Limerick. You can follow the latest goings on at the shop here or on Twitter @MrSimmsCrescent
*TheScore.ie will be liveblogging Clermont v Munster from 5:30pm today.