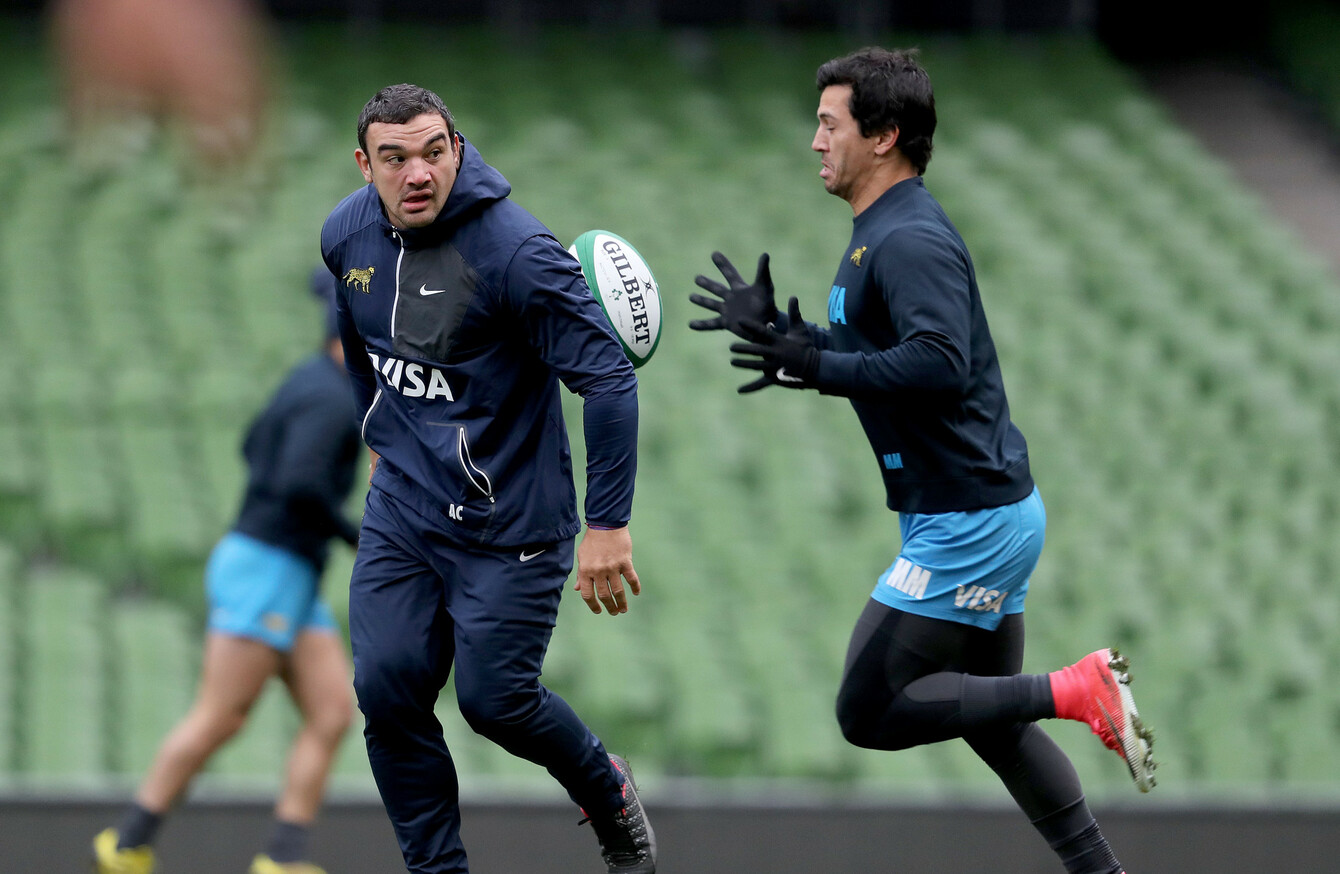 Image: Dan Sheridan/INPHO
Image: Dan Sheridan/INPHO
ARGENTINA CAPTAIN AUGUSTIN Creevy is intent on taking a 'glass half-full' attitude into tomorrow's November Test against Ireland (kick-off 17.30).
The match marks the end of a long, arduous campaign which saw the Pumas lose seven seven Tests on the bounce before claiming a win over Italy last weekend.
Having ended a slump played out against England, Australia, South Africa and New Zealand, the hooker was intent on ending another seven-match losing streak – the sum of their encounters against Ireland in Dublin since their 'picante' rivalry commenced in 1990.
"We hope to change (that) run, knowing that we have never won here," Creevy said after leading the Pumas' captain's run.
"We feel we can make history, but we know Ireland are in one of their best moments ever. It will be a more than interesting game for us."
Creevy brushed off the impression that Argentina's players, having racked up a gargantuan amount of air miles over the Super Rugby and international campaign, will be flagging for this season-ending encounter.
We are used to playing more and more games every year because of the calendar we have. For us, there's a big motivation to play this game, considering what playing against Ireland means to us, more so than this being the last game of the season."
Creevy, who says he was contacted by a distant Irish relative on Facebook before arriving in Ireland this week, echoed the sentiment of players in Joe Schmidt's camp by playing down the relevance of Argentina's 2015 World Cup quarter-final win in Cardiff. The hooker would dearly love a repeat, but mostly because this Argentina side could use another tick in the wins column before closing out the season.
"It would be a good thing, a very important thing for us if we win the game because of the context, where we are, we are not getting the results.
"It's important because of that, but also because it's a chance to win where we've never won before and beating a team like Ireland."