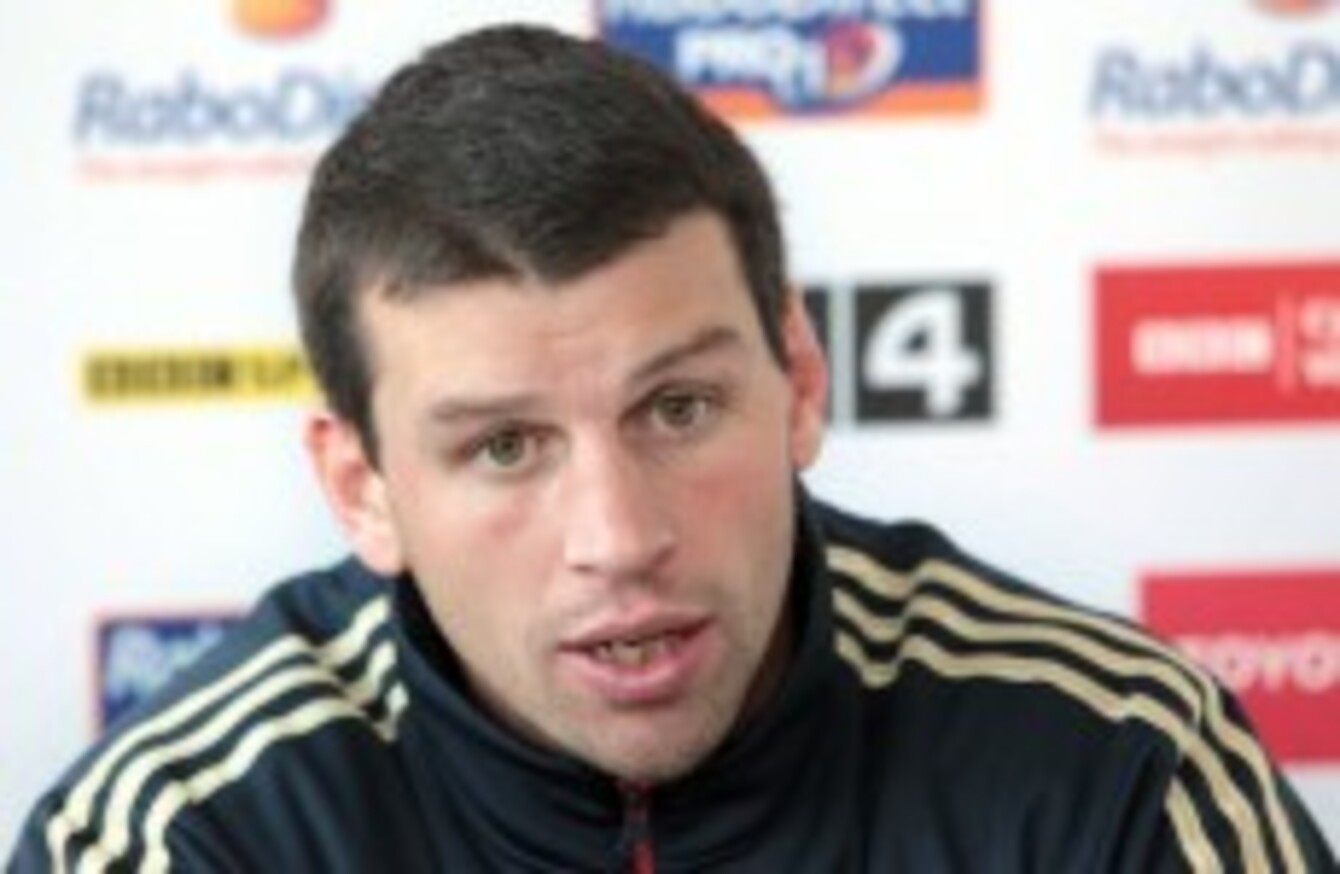 Former Ireland international Denis Leamy.
Image: Morgan Treacy/INPHO
Former Ireland international Denis Leamy.
Image: Morgan Treacy/INPHO
DENIS LEAMY IS predicting a successful Rugby World Cup campaign for Ireland – and has backed Joe Schmidt's boys in green to reach the semi-finals.
Leamy, who was capped 57 times, has pinpointed the clash with France as the critical fixture in Pool D and a top-placed finish in the group could set up a quarter-final collision with Argentina.
"I think there's probably a little bit in the performances in the last few years to back up the case that Ireland will do well," said Leamy, a two-time Heineken Cup winner with Munster.
"I tend to agree but we need a bit of luck injury-wise.
"Avoiding someone like New Zealand would be a massive help.
"We'd probably beat anyone else but New Zealand is a little bit more difficult and history is not on our side.
"The France game is crucial and everybody is aware of that.
"I saw them against England and they'll be no pushovers. They won't roll over and they fancy their chances against anyone.
"But if we beat France, it does open things up, and we could be facing Argentina in a quarter-final.
"If that happens, it's not a gimmee but a good World Cup for this Irish team would be a semi-final. That would be a great result. Anything after that, who knows?
"I don't think Australia and South Africa would be teams that Ireland fear anymore."
The 2007 tournament might have been forgettable from an Irish perspective but Leamy has fond memories of his first outing against Namibia.
"My best memory of being out on the pitch, from a personal point of view, was that first game against Namibia," he says.
In a wider context, there is one standout moment that Leamy will never forget.
"The game against Australia in the last World Cup. I was only on the bench and I had no effect on the pitch but it was a fantastic performance and a great win.
"And we had a lot of great moments in that World Cup. It was very disappointing to lose against Wales in the quarter-finals.
"It's the pinnacle of any player's career, it's on the world stage.
"Obviously being a World Cup, it's tough, it's difficult, you're very much under the microscope but very exciting.
"The build-up is brilliant, and you saw in the pre-tournament games how lads were jostling for squad places.
"With knockout rugby at international level, you don't get to play in that environment very much. It's a pressure cooker but a very enjoyable one."
Due to domestic commitments, Leamy won't travel for the pool stages of the competition but he does hope to make the knockout phase.
"With my own rugby involvement, it's pretty much full-time with Rockwell College and Clonmel," the 33-year-old Tipperary native explained.
"I can't get to the group games but I hope to make the quarter-final, hopefully the semi-final and maybe the final? Who knows?"