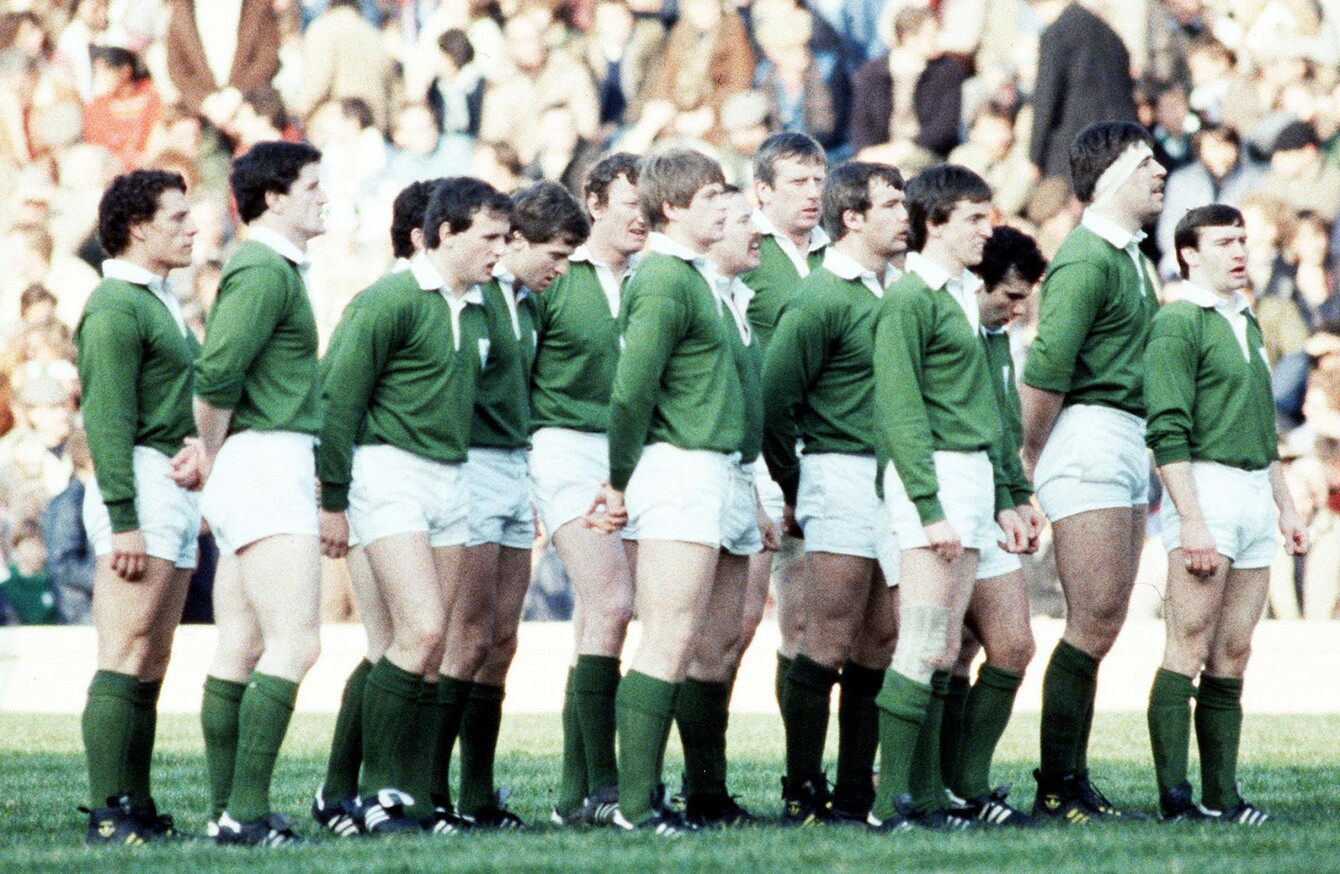 Image: ©INPHO
Image: ©INPHO
THE IRISH TEAM were heading for some godforsaken place called Keetmanshoop, a town in the middle of the desert in southern Namibia.
I was leaving Cork on the Sunday morning and had to make it there by the following day. In fairness to the IRFU, a hectic travel schedule was hastily put together for me, and they acquiesced when I pleaded,
'Listen, I've been on these long-haul flights before and the coach will want me to play on my arrival. I have to get a business class seat.' And so, for the first time, I sampled such luxury, courtesy of the IRFU.
I flew from Cork to London and on to Frankfurt. From there I had an immediate transfer to a flight to Johannesburg, where I jumped on to a connecting flight to the Namibian capital Windhoek.
From there the real adventure started when I boarded a Cessna for a journey across the desert. As there were only the two seats in the plane, I was occupying the co-pilot seat, and I could barely fit into the thing. My knees were touching my jaw.
Business class seemed like a long time ago. If I hadn't been at the end of all that travel, I could have appreciated the magnificent vista that spread out for miles below me. As we flew in low over the desert, with all these animals scattering below us, it was like that great scene from the film Out of Africa.
That's the only part of that exhausting journey I would love to revisit again some day. Next time I might appreciate it more.
At last we reached Keetmanshoop, and I stepped off the plane after an epic twenty-four-hour haul.
Ken Reid, the team manager, was waiting for me on the landing strip and I stood for a photo, if for no other reason than to prove that I really did land in the African desert on a two-seater Cessna plane in order to play for Ireland. The minute I arrived at the team hotel, Fitzy came looking for me.
'How are you feeling?' 'Great, fantastic,' I said. 'You should train today,' he said. 'No problem.' 'How do you feel about playing tomorrow?' I had prepared for this; I knew he was going to ask that question.
In my own head, I also knew that if I had any chance to make the World Cup I had to play in the game even if I was exhausted after the journey I had just undertaken. Besides, I hadn't flown to Africa on a moment's notice not to play.
My Life in Rugby by Donal Lenihan is published by Transworld Ireland. More info here.
The42 is on Instagram! Tap the button below on your phone to follow us!