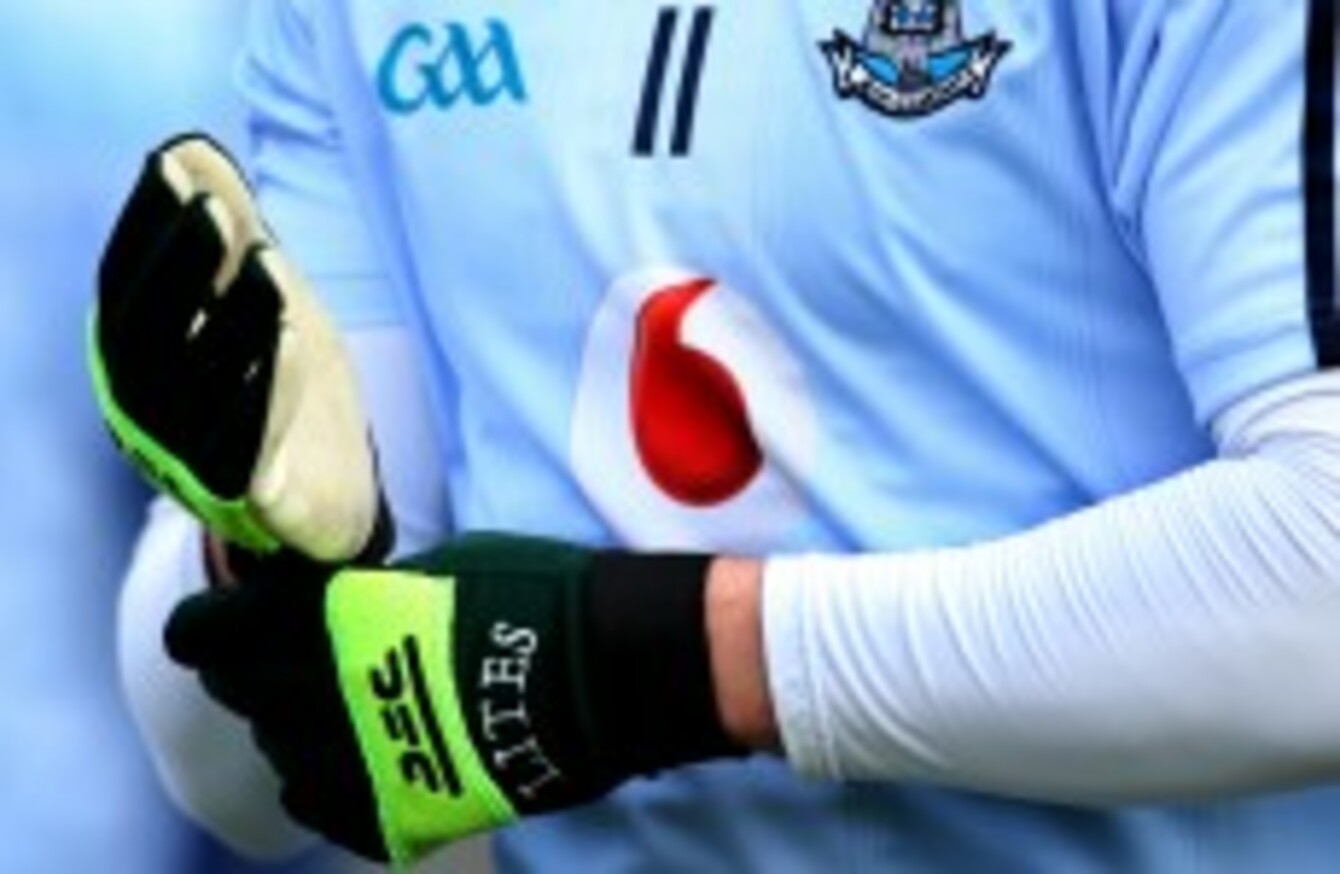 Image: INPHO
Image: INPHO
DUBLIN GAA BOSSES hope to strike a new sponsorship deal before the All-Ireland finals in September.
After another gripping weekend of drama the Dubs and Cork are the only counties still chasing a Championship double, though the dream will end for one when they face off in the football quarter-finals in Croke Park on Saturday night.
No matter how the rest of the summer plays out, Dublin will have a new title sponsor next year after mobile phone giant Vodafone turned down the option to extend their partnership into a fifth season. Details of the deal were never formally disclosed but it is believed to have been worth in the region of €1 million per annum.
Despite companies' reduced sponsorship budgets and ongoing uncertainty about the future of alcohol sponsorship, county board chairman Andy Kettle is confident that they can wrap up a similarly lucrative deal in the near future.
"There's nothing concrete," Kettle said. "There is a process in train at the moment where we are talking to potential sponsors.
"Vodafone informed us at the start of the year that they would not be renewing at the end of the year. Vodafone were there for four years. This is their fourth year, they had a three-year contract and they extended it by a year.
They obviously revamped their sponsorship all over, they dropped out of Formula 1, they dropped out of a lot of things. I wouldn't say it was an Irish decision. I'd say it was a decision higher up the ranks at Vodafone.
"We would hope to have it sorted before the All-Ireland finals. The success of both senior teams at the moment is certainly not hindering the process."
(©INPHO/Cathal Noonan)
The rise of the Dublin hurlers, who won their first Leinster hurling title since 1961 earlier this month and are now seeking a first All-Ireland since 1938, will certainly add to the appeal for potential sponsors who will also be affiliated with the capital's ladies football and camogie teams under the terms of the deal on offer.
Kettle added: "I wouldn't say the market is gone that bad but nobody is going to bite your hand off for the kind of sponsorship we're looking for.
"We've revamped it a little bit in terms of when Vodafone came in four years ago, they took Dublin footballers. The hurlers have become a definite bonus and what we have negotiated is that we have spoken to the Dublin ladies and Dublin camogie so the whole family will be available to a potential sponsor on this occasion rather than having the sponsorship diluted by different brands on different jerseys. That's a first.
You never say never but it would not be our preferred option to have two different sponsors. Our preferred option would be a single sponsor. I'm not saying that, depending on whatever business that sponsor would be in, that they couldn't use a sub-product of their own on the back of the jersey.

It's difficult. Sponsors are rightly demanding and it's difficult to fulfil their demands with a group of amateur players. If you were to multiply that by two, you would be creating quite a few headaches for yourself.
While Kettle agrees that any ban on alcohol sponsorship will leave a severe financial dent for sporting organisations, he is confident that it won't have any impact on the imminent sponsorship deal.
"It's not going to affect us. That's not to say that we haven't been speaking to [alcohol companies] but I don't see Dublin getting an alcohol brand to sponsor them.
"From the market in general, I think to take the amount of money that alcohol puts into sport out of sport would leave a huge void that I cannot see in the present economic circumstances being filled by other companies."