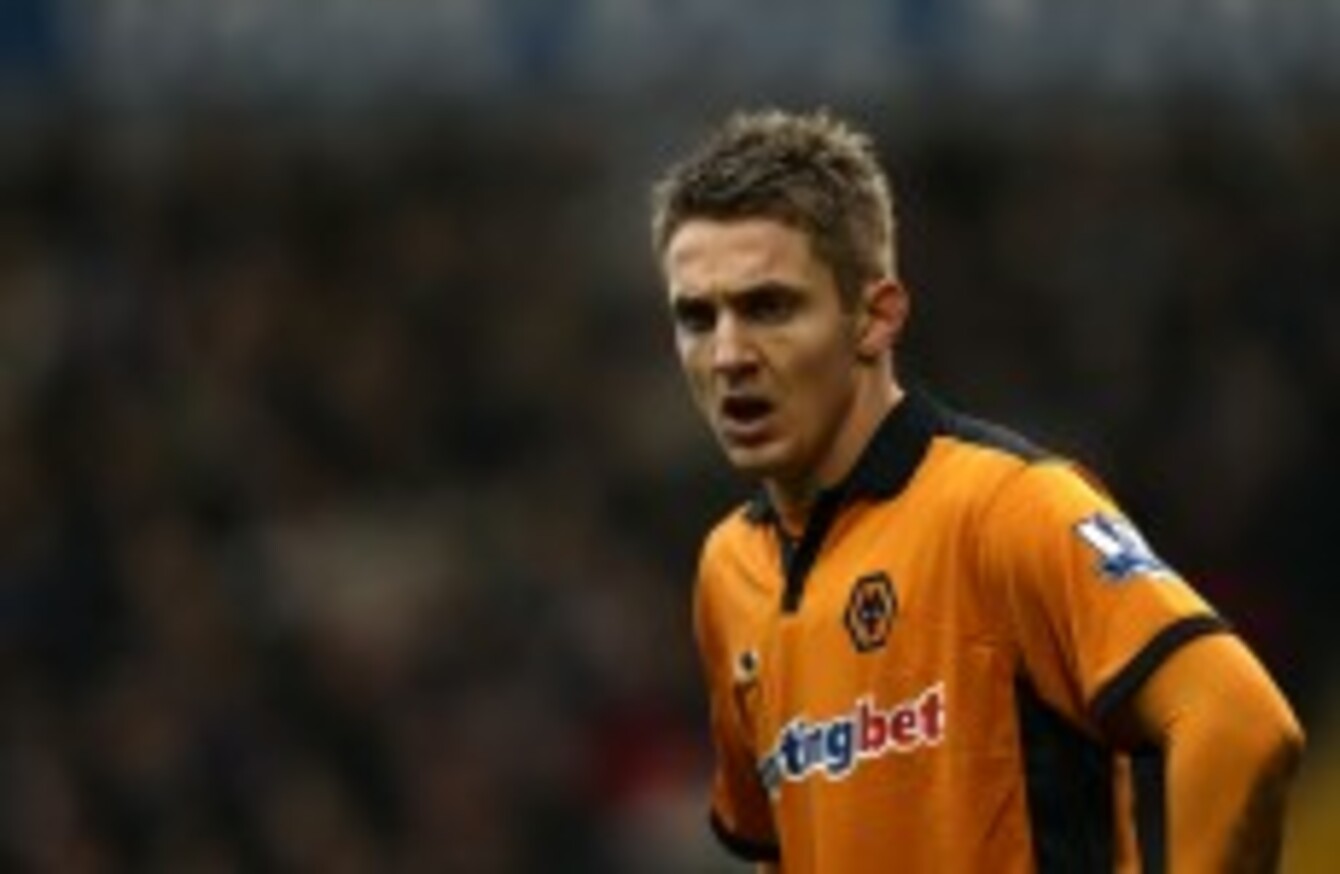 Image: John Walton/EMPICS Sport
Image: John Walton/EMPICS Sport
AS THOSE WHO have taken to reading this column regularly have no doubt figured out, I'm a diehard Arsenal supporter.  As has become customary, we have gotten to the part of the year where something generally tends to go wrong.
Not just wrong really but catastrophically wrong to the point of undermining the entire season.  The horrific Eduardo injury.  The inevitable RvP knee/ankle.  The late goal against Birmingham. The horrific Ramsey injury.  The Cesc hamstring.  The, well, you get the idea.
February and March have been horror shows for Arsenal supporters over the last five or six years. The reason I mention this is because I'm trying to figure out if it is all happening again or if this is a new, deeper, more mature Arsenal team capable of navigating some bumps in the road.  The draw against Newcastle certainly had that feel to it.  So did the late goal against Orient in the FA Cup.
Funny thing though.  In years past, Arsenal would have let two late disappointments like those combined with injuries to key players like RvP, Cesc, and Theo wipe out the month of February and take the title chase with it.  This season, I'm not so sure.  There's still plenty to be done but the match with Stoke was one of those times that you feel like Arsenal would have stumbled again in seasons past.  Instead, they scored a scrappy goal and kept things together despite losing Fab4 and Theo at various points in the match.
Wenger likes talking about the improved maturity of the team but even more than that, the depth is much more impressive to me.  When Cesc went out last season the rest of the midfield just want up to it.  This season with the advent of Wilshere and the improvement of Nasri the Gunners are much better able to weather their Captain's injury issues when they arise.  Similarly, when RvP was out earlier in the year Chamakh and Walcott filled the gap.  You could argue that none of Arsenal's attacking players has been consistently good all season but there are enough of them now that two or three have been healthy and in good form for almost the entire season.
Throw in the much-improved Djourou and newly-arrived Koscielny making things reasonably solid at the back and Szczesny giving the team confidence that big saves are possible and fundamental mistakes are unlikely and you have a very interesting mix coming down the stretch.
Oh yeah, it also doesn't hurt that ManYoo and Chelsea have taken significant steps back this season.
And with my Arsenal fix out of the way, I will move on to a preview column that is not only Arsenal-free but North London-free as Arsenal and Spurs (along with Birmingham) are off from league action this weekend.  We now return you to your regularly scheduled fantasy analysis and recommendations.
Schedule
Man United – The Red Devils have two matches this match week thanks to Chelsea's loss to Everton in the FA Cup.  Both are on the road which hasn't been kind to United this season but you'd still rather have two matches worth of points than one.  Especially when one of them is against Wigan.
Man City – This would have looked like a great match-up as recently as a month ago but it has been downgraded to only a pretty good match-up for Citeh as Fulham have picked up the pace.
Stoke – West Brom are picking up where Fulham left off a month ago and Stoke should benefit from getting Albion on their home pitch at the right time of the season.
Forwards
Rooney/Berbs – Assuming you can't afford (or spend the transfers) on both, the choice is a difficult one.  Between fixture congestion, rotation, and form this has been one of the most difficult choices of the season.  Since Berbs has been shy about scoring on the road and tends to get rotated more, I'm going to suggest you go with Rooney.
Tevez – Sometimes these things aren't very difficult.  He's at home, he's scoring freely, and the opposition isn't imposing.
Doyle – With Blackpool the opposition, you know Wolves are going to score at least one at home and maybe more (whether that will be enough for a home win is another story entirely).  Doyle is a solid bet to be the man doing it.
Campbell – The other side of Blackpool conceding a lot of goals is that they tend to score in bunches as well.  Adam's suspension might slow that down a bit but I still believe this will be an open match and Campbell is great value if you need a cheap player.
Carew – The big man has been rejuvenated since his move away from Villa and a home match against porous West Brom is just the thing to keep that momentum going with goals.
Midfielders
Nani – A bit of a no-brainer between his consistently strong performances and United's two matches.  A must-have.
Meireles – The match-up (@WHU) is solid and he's been on fire for Liverpool.  Great value still at 7.2.
Toure – Silva is the better player in the real world but in this format Yaya has been more productive and as a bonus, he's also less expensive than his Spanish teammate.
O'Hara – We at the blog have a soft spot for Jamie O'Hara and we have particularly enjoyed his return to first team football with the move to Wolves.  And again, we like the match-up with Blackpool to have a lot of goals in it.
Barton – We probably wouldn't want him on our real life team but that's why they call it fantasy.  For our purposes he's home, inexpensive, and he's been extremely productive.
Defenders
Vidic – Like Nani, a no-brainer as the most productive at his position, essentially an evergreen in the line-up and having two matches.
Evra – Similar logic to Vidic but he hasn't been as productive over the course of the season.  Still, I'll take two of his matches vs. one of just about anyone else's.
Kolarov – Not as effective in this format as in others but he's been pushing up the field and attacking almost exclusively which certainly helps his value.
Walker – Another "defender" who in reality does little more than attack.  He's cheap and has a solid return from the matches he's played so far since moving over to Villa.
Kelly – The third in our series of "defenders who mostly attack" – I'm not sure how I feel about the away match for a defender but he's inexpensive, has the potential for a clean sheet, and gets forward for assists.  All-in-all a solid combinations.
Goalkeepers
EvdS – Another no-brainer given the two matches but he is pretty expensive, you can only use so many United players and he hasn't been THAT productive this season so while he is the logical choice, you may want to think twice.
Hart – Expensive but he's been worth it all season and the match-up is one that makes you feel good about a clean sheet.
Friedel – I don't expect attacking fireworks from Rovers on the road which makes Big Brad a solid investment at a reasonable price playing at home.  Not the strongest endorsement ever but a solid third choice if you don't have the money for Hart or EvdS.
Top Three Choices for Captain
Nani – Easy choice.
Berbs – If you're daring and think this is one of those weekends when he busts out and scores 3 or 4 in a match.  The downside is he could be rotated for one and do nothing in the other.
Campbell – Just a gut feeling with no real basis to it.  Plus, I don't think many people will get to the third spot on this list without already having chosen their man so there's little risk in me putting an out-of-left-field recommendation in this spot.
Neal Thurman and Jeremy Spitzberg  write what they believe to be the oldest-runningblog focused on English Premier League. They also believe they were the first two people ever paid real money to blog exclusively about the same. They may be entirely wrong on both counts but that doesn't stop them from writing or telling people that they were first.