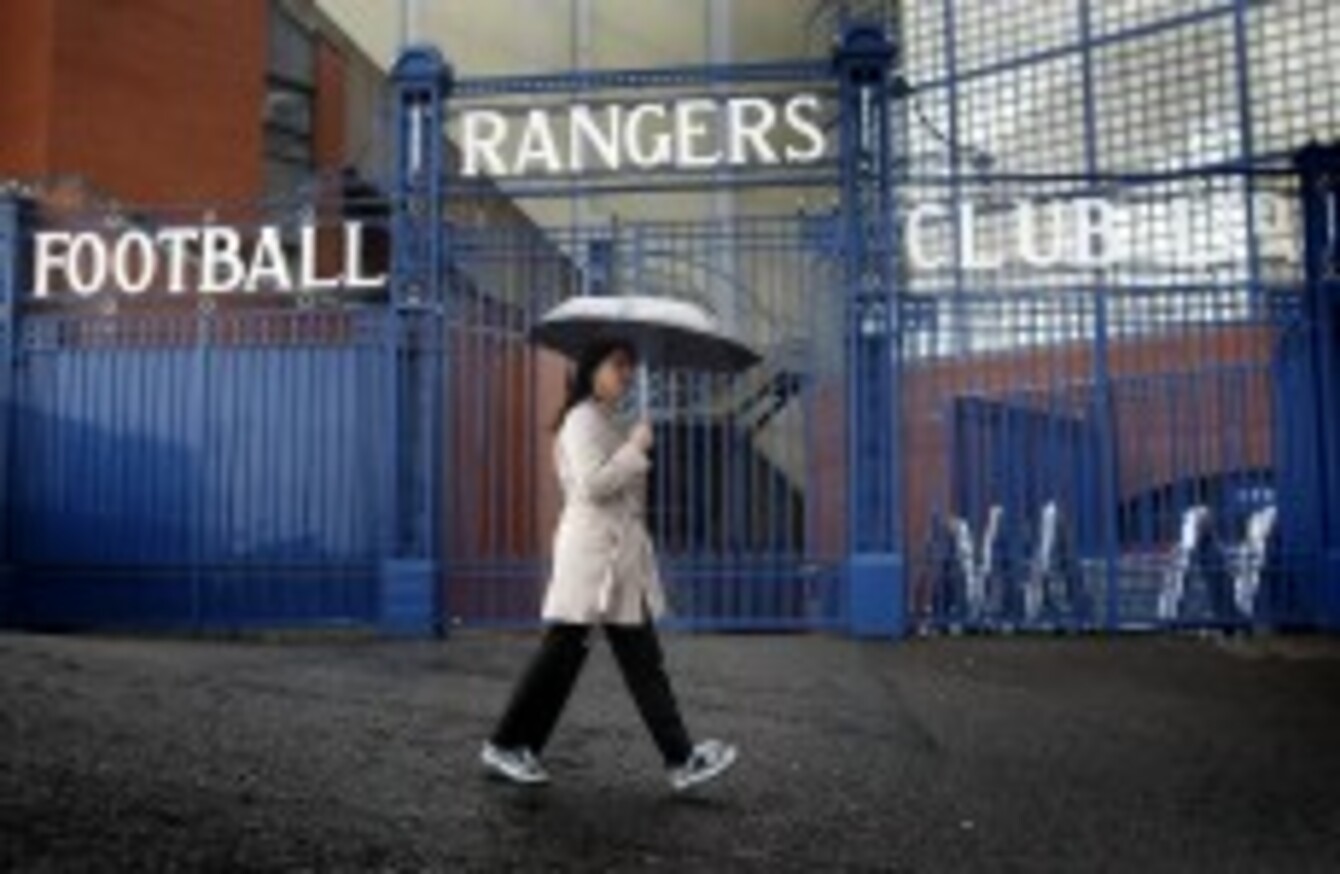 Image: Danny Lawson/PA Wire/Press Association Images
Image: Danny Lawson/PA Wire/Press Association Images
THE PROTRACTED SAGA over the future of cash-strapped Scottish giants Rangers took a new twist today when former manager Walter Smith announced he was leading a new bid for the Glasgow club.
A consortium led by English businessman Charles Green appeared to be in pole position to buy Rangers.
However, there have been reports of a strained relationship between Green and Rangers manager Ally McCoist, previously Smith's assistant at Ibrox.
"I can today confirm that following talks over the last few weeks I am leading a new bid for Rangers Football Club," Smith said.
"I have been assisted by Jim McColl, Douglas Park and other prominent Scottish businessmen with a shared objective — that Rangers Football Club should be in the hands of Rangers people who will stabilise the club and protect it from future situations like we find ourselves in today.
"With this in mind, representatives have, on behalf of my group, made representations to BDO, Duff and Phelps (Rangers' administrators) and indeed Charles Green, notifying them of our willingness to offer on the "Newco" basis on which Mr Green is proceeding.
"We would call on Mr Green to step aside and allow us to proceed with our deal… None of our group has any desire to own Rangers Football Club but we have put this deal in place to save the club.
"Let's be clear, this is an acquisition designed to stabilise the club and ensure history does not repeat itself," Smith, also a former Scotland manager, added.
"We are not in this to take money out of the club but more so to do whatever it takes in a turnaround plan to ensure within a few years the club can be passed on intact and to the right people.
"The supporters should be under no illusion that it will be extremely hard but with their support we can overcome financial hardship that lies ahead by lending their support to what we feel is the correct way forward — for Rangers people who know the club inside and out to control its destiny.
"The prominent Scottish businessmen involved have agreed to provide acquisition funding to allow myself and a management team to take on Rangers Football Club and make the business self-sufficient with long term sustainability being essential.
"We therefore want to ensure honesty and transparency in everything we do. We want to rebuild Rangers Football Club and in doing so return the institution to the standards it is known for."
Green's consortium hoped to persuade creditors to agree to a Company Voluntary Arrangement (CVA) — where creditors are offered a percentage of total monies owed — thereby allowing Rangers to exit administration.
However, the decision of Her Majesty's Revenue and Customs (HMRC) — which are owed more than £21 million ($32.6m) — means that Green must now instead push ahead with plans to buy the club's assets and form a new company, a move which could force them to apply for re-entry to the bottom tier of the Scottish league.
HMRC's court action forced then reigning Scottish champions Rangers into administration on February 14 after the club failed to pay millions of pounds in taxes due following the takeover by Craig Whyte in May last year. They were subsequently docked 10 points for entering administration, a move which helped arch-rivals Celtic win this season's Scottish Premier League title.
Rangers could also face an additional tax bill of up to £75 million over their use of Employee Benefit Trust payments to players and staff between 2001 and 2010, which were the subject of a tax tribunal in January.
This scheme, which was administered by the company of former owner Sir David Murray, is also the focus of an SPL investigation into alleged undisclosed payments to players.