Carl Frampton, of Northern Ireland, hits Leo Santa Cruz
Image: John Locher
Carl Frampton, of Northern Ireland, hits Leo Santa Cruz
Image: John Locher
– Joe Callaghan reports from the MGM Grand Garden Arena, Las Vegas
CALL IT Northern hospitality.
On the most dispiriting night of his brilliant career, Carl Frampton still found time for some humour as he offered his spare room to conqueror Leo Santa Cruz in a bid to convince him to come to Belfast for a third instalment in their utterly gripping rivalry.
The Mexican secured swift and sweet revenge for the only loss of his own glittering career in their first meeting just six months ago as he frustrated and ultimately controlled a tremendous WBA featherweight title rematch at the MGM Grand Garden Arena on Saturday night. In the process he inflicted Frampton's first professional defeat and the similarities didn't stop there — Santa Cruz regained the strap on an identical result here, majority judges' decision with one unable to separate the pair.
The trilogy immediately loomed into view as enthralled fans poured out of the casino, content with so much bang for their buck. Frampton is desperate to fight on home turf next time out and is willing to open his door to make it happen.
I have been in the US twice and he said he would do it in Belfast. He can come and stay in my house if he wants," smiled Frampton in the post-fight press conference. "This could be three, four, five fights. Let's give the fans what they want.
"I want it straight away. I want to fight in Belfast, I have been on the road for two years and my fans have been spending a lot of money so I want to repay them with something at home."
Upwards of 5000 members of the Jackal Army had crossed the Atlantic for their charge's Las Vegas debut, helping to create a crackling atmosphere with the huge Mexican contingent also in attendance.
From the off however, it was clear that this wouldn't be going exactly the same as their first go round, Santa Cruz getting the better of the Jackal early on, forcing him into a hole that he couldn't climb out of.
I thought I had a bad start, I settled down and came into it. But I got silly at times. A lot of rounds were close but he stole them at the end. That's experience for you," lamented the 29-year-old. "My feet weren't what they should have been and I played to Leo's plan. I was coming forward trying to be the aggressor. I prefer people coming to me. The gameplan was good. I had an unbelievable camp, I sparred well. I can't really make excuses."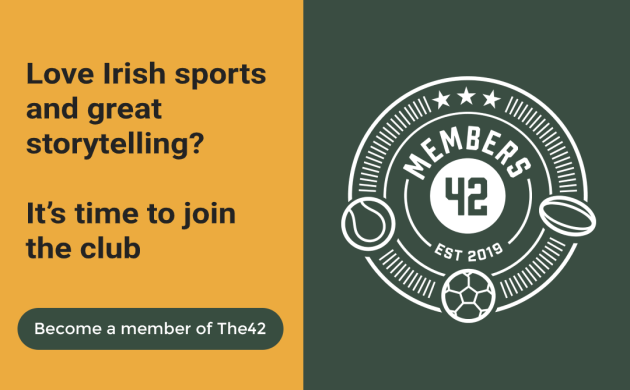 Defeat was an alien feeling for Frampton, who rolled into Las Vegas as the undisputed fighter of the year having become the second Irishman to win world titles at two weight divisions in a glorious 2016 campaign. Admitting he had been below his best here, he said he should have taken Santa Cruz at his word when the 28-year-old promised to use his physical advantages better second time round
I am very disappointed," said Frampton. "Me and Leo have had 24 rounds and every one has been competitive. He surprised me wth his tactics, I didn't think he could fight like that. He told me he would use his distance and I thought he was bluffing. He surprised me, he's better on the back foot than I thought. He can do it all."
Frampton's mood visibly lifted when Santa Cruz joined him at the top table and insisted he's ready and willing to make the deciding fight happen — with Windsor Park in high summer very much the preferred option of Frampton and manager Barry McGuigan.
If he wants a trilogy, I'm a man of my word and a true champion will go anywhere. Once I get in the ring, it's just me and Carl Frampton. I'm willing to go up there," said Santa Cruz, a three-weight world champion who had been stung by his own first career loss in Brooklyn.
"I may have retired if I would have lost again, I wouldn't have wanted to fight again. I wanted to prove people wrong, experts said I would lose. I worked hard and my gameplan was perfect.
"My dad said if I listened I would win the fight. He said I was better than him and I proved it."
The42 is on Instagram! Tap the button below on your phone to follow us!