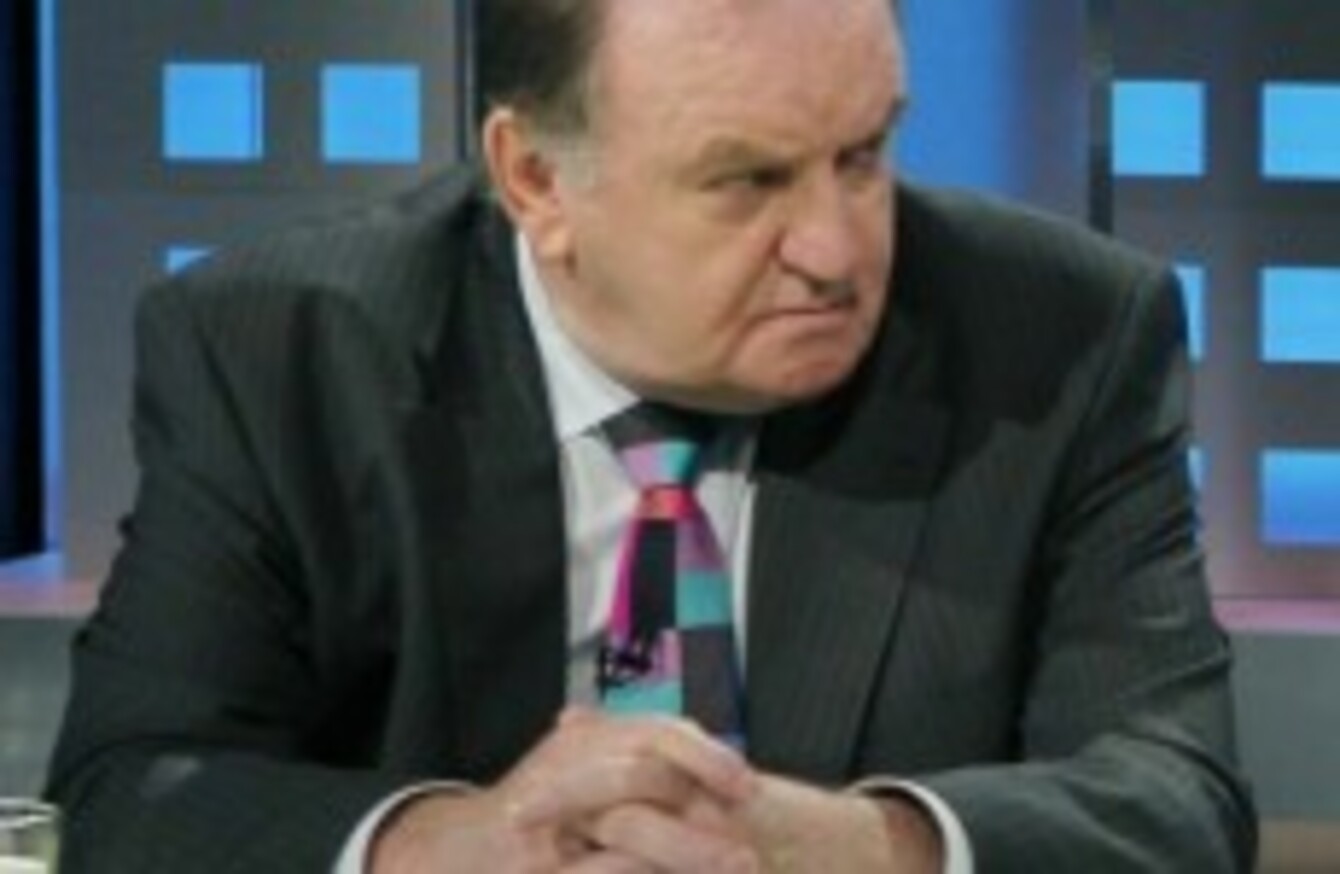 George Hook: happy with decision to exit.
Image: Source: RTE/Kyran O'Brien
George Hook: happy with decision to exit.
Image: Source: RTE/Kyran O'Brien
GEORGE HOOK WILL offer his views on Six Nations action to the country for the final time this weekend.
The veteran pundit will bow out after the tournament finale on Saturday. But despite young pretenders like Shane Horgan, Ronan O'Gara and Conor O'Shea ensuring the future of rugby punditry in Montrose remains bright, Hook insists he won't be watching.
"One thing, without a shred of BS," he told his Newstalk colleague Pat Kenny earlier, "I will never watch the panel, like honestly. And  the way the game is going I don't know if I'll watch the game. It's not an attractive game to watch now."
Hook expected to go out on the high of a world cup later this year but TV3 ultimately won the rights.
"It's sayonara to the old television. I mean I'm very comfortable about that. Everybody seems to ask me will I miss it and how do I feel. I won't. The key thing about the decision is after you make it you start to regret it, it was a pretty bad decision," he says.
"But I made this decision two years. I went to the head of sport in RTÉ and I said look I want to go after the World Cup. We miscalculated that of course.
"But I won't have any difficulty at all and it's time to go. I don't want to be nailed to the seat and some television executive half my age coming up to me and saying 'you know would you think about retiring'."
Hook is grand marshall at the Cork St Patrick's Day parade this afternoon.