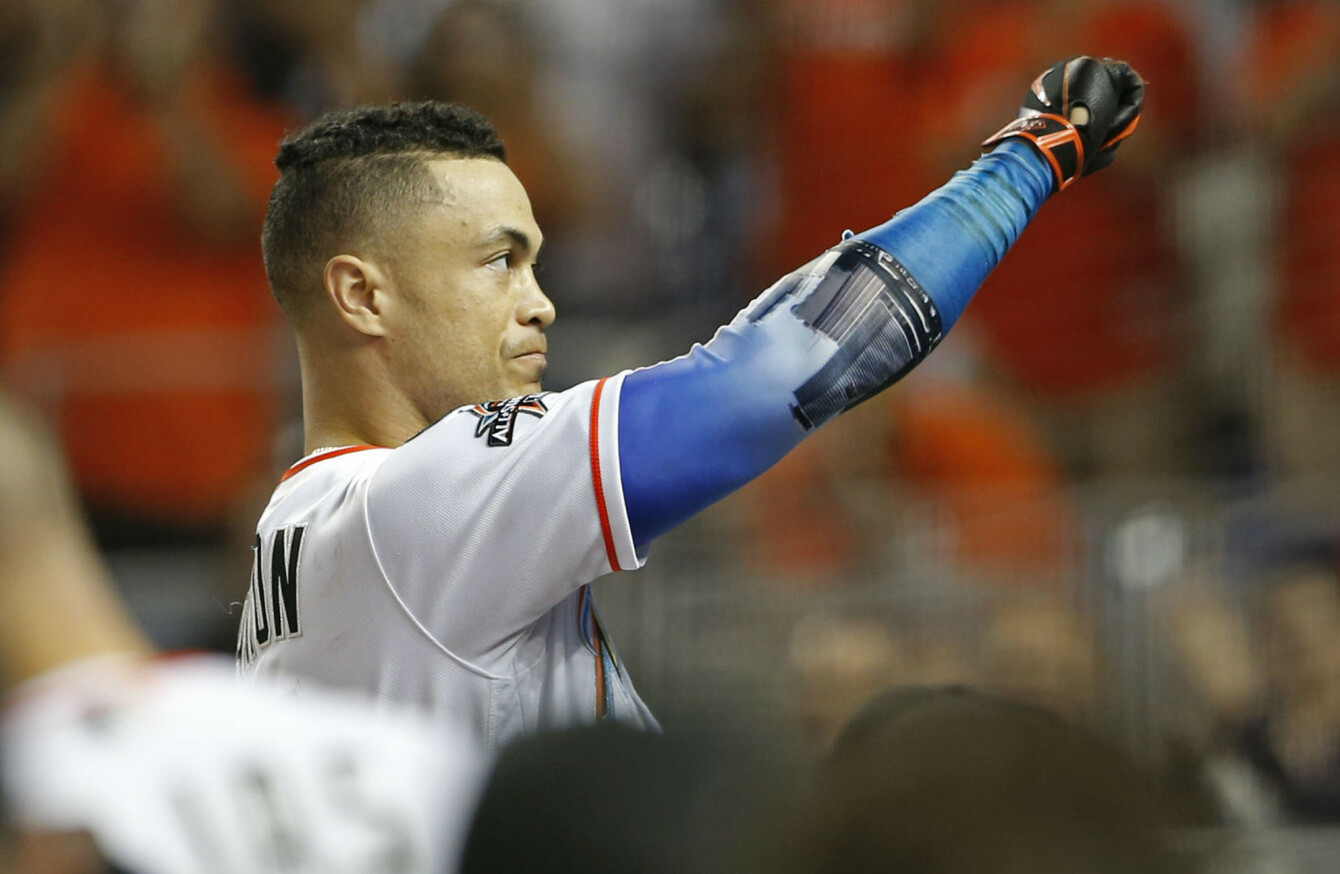 Giancarlo Stanton hit 59 homers this season.
Giancarlo Stanton hit 59 homers this season.
MIAMI MARLINS FANS showered outfielder Giancarlo Stanton with praise after his final at-bat of the 2017 season in an 8-5 loss to the Atlanta Braves on Sunday.
Stanton entered the game with 59 home runs. He was trying to become just the sixth player in MLB history to reach the 60 HR milestone, but he ended the game a quiet two-for-five to tie Babe Ruth for ninth place on baseball's single-season homers list.
While walking to the dugout for the final time this season, Stanton was met with a standing ovation from fans. He then came out for a curtain call.
Stanton's 132 RBIs this season were the most in MLB.
He won the National League (NL) home-run title by 20 over Los Angeles Dodgers rookie Cody Bellinger, and he hit seven more home runs than New York Yankees slugger Aaron Judge to claim the MLB home-run title as well.
The Marlins never really threatened for a postseason bid this season, but Stanton will likely still get NL MVP votes for his unrivalled numbers.
Speaking to AFP after last night's game, Stanton said he wasn't overly disappointed not to hit 60:
"If I hit 60, you guys would be sitting here asking me why I didn't hit 61," said Stanton, who is the first player in 10 years to surpass 50 homers.
"If hit 61, I would be asked why I didn't hit 62."
Subscribe to The42 podcasts here: