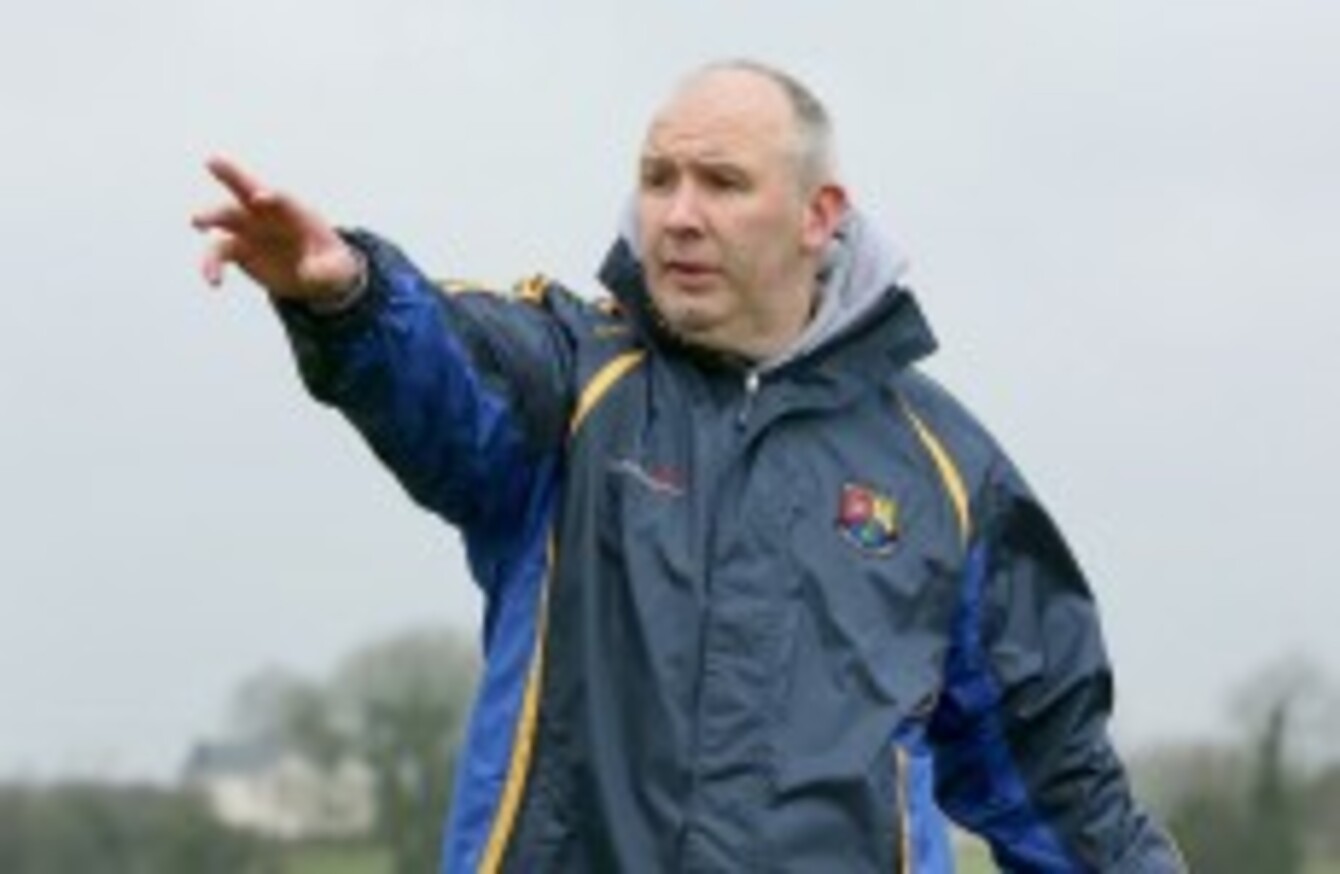 Longford manager Glenn Ryan.
Image: INPHO/Morgan Treacy
Longford manager Glenn Ryan.
Image: INPHO/Morgan Treacy
LONGFORD MANAGER GLENN Ryan believes the FRC's new black card rule will increase confusion for referees.
The Football Review Committee revealed their proposal last week that players shown a black card will have to be automatically substituted and not allowed to return to the game.
Yet former Kildare star Ryan has concerns about the rule.
"It introduces another layer of confusion to referees. It's not great from a promotion viewpoint of our games.
"My view is that if a fella takes a decision to do something cynical, even verbal abuse, that is pre-meditated. That should be severely sanctioned with the cards that are there.
"If someone commits one of these fouls and deliberately rugby tackles an opponents, that's an attempt to gain an advantage by deliberately breaking the rules. This new card is just bringing more confusion."
Ryan was speaking as part of a panel discussion at last Saturday's annual GAA coaching conference in Croke Park.
The chairman of the FRC Eugene McGee was also present and  he defended the new proposal which is set to feature as a motion at Congress in March.
"Currently it happens that yellow card offences are being rotated around a team. That type of systematic fouling annoys people. The black cards will help to stop that.
"We looked at the sin bin ruling as well. But we felt that it would be a problem at club matches where at some games, the referee is the only neutral person present. It would be impossible to do a sin bin then and it would create a volatile situation."
Former Dublin manager Pat Gilroy praised the approach of the FRC in attempting to eradicate cynicism from the game.
"All the diagnosis is spot on and all the problems have been clearly identified. Even in kids' games they get away with it. The advantage is with the team that is most cynical.
"It has become part of the game. It's not just one team. It has become automatic that you move the ball quickly or else you could get caught up in that (cynicism). It has become a feature over the last five years."
Pat McEnaney, chairman of the National Referees Committee, was also part of the panel and defended the accusations of inconsistency amongst referees.
"Consistency is a word that annoys me. You look at a referee that has to make 70 or 80 decisions in an hour while the manager of a big company might make 70 or 80 decisions in a year. Now a manager has plenty time to think about it when making those decisions and still might not always be consistent in his decisions."
Would the sin-bin be a better system for Gaelic football than the black card proposal? Let us know in the comments section below.