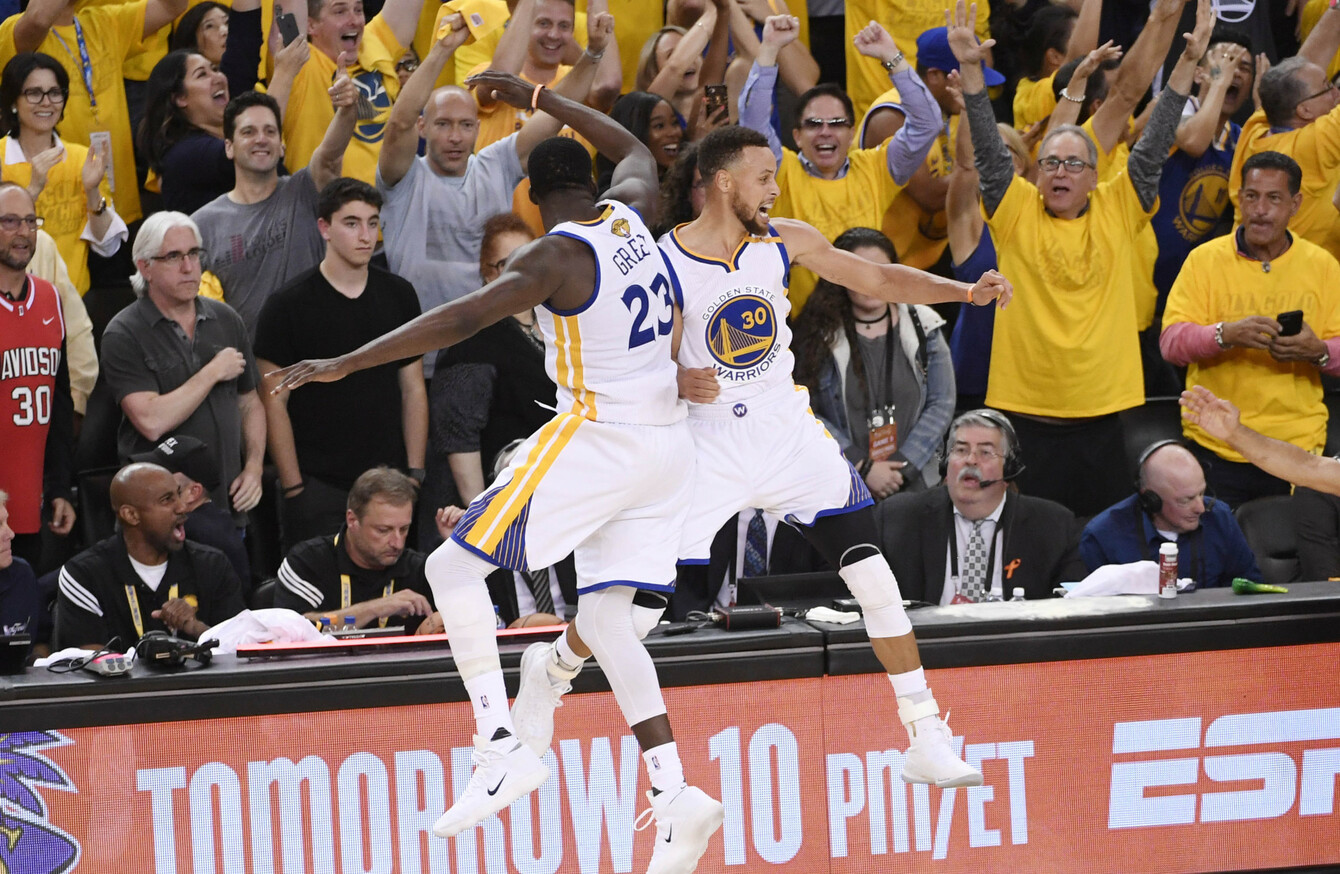 Image: USA TODAY Sports
Image: USA TODAY Sports
THE GOLDEN STATE WARRIORS have responded to Donald Trump's decision to rescind a traditional invitation for the team to visit the White House in February.
The reigning NBA champions released a statement expressing disappointment that they weren't afforded an opportunity to share their views or have an open dialogue on specific issues affecting local communities, something which they felt would've been a valuable exercise.
But they also added that the team will still travel to Washington as planned, just not to the White House.
The Warriors confirmed the purpose of the trip will be 'to celebrate equality, diversity and inclusion – the values that we embrace as an organisation.'
The Warriors' players, as well as coach Steve Kerr, have long been critical of Trump's presidency and the pending annual trip to the White House for the championship-winning team was an inevitable topic of conversation at the Warriors pre-season media day on Friday.
It was there that Steph Curry – a two-time MVP – said he didn't want to attend and said that such an approach could 'inspire some change'.
"I don't think us not going to the White House is going to miraculously make everything better, but this is my opportunity to voice that," he added.
Following that, Trump singled out Curry in a tweet and said that the invitation to the Warriors had been withdrawn as a result.
Subscribe to The42 podcasts here: