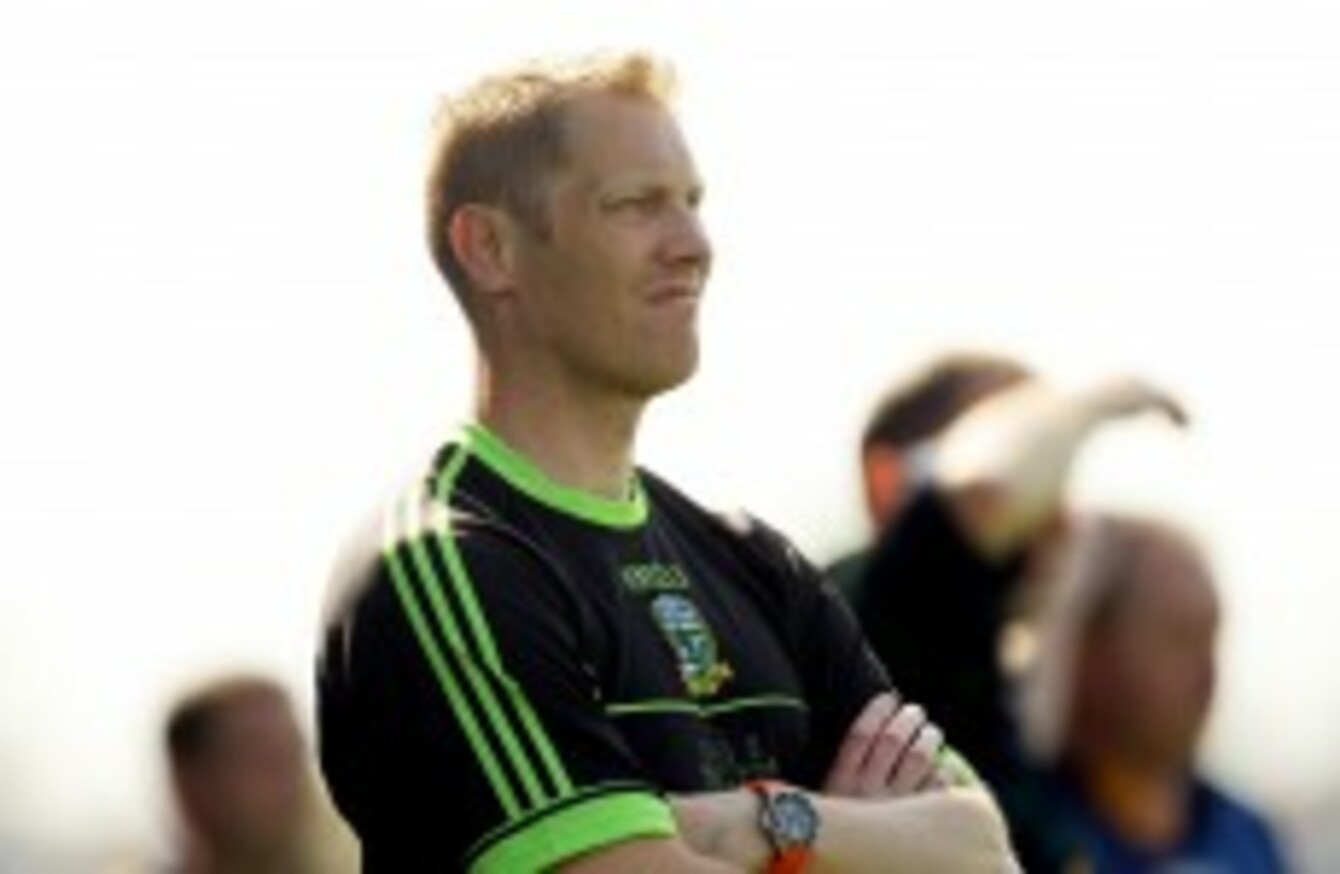 Graham Geraghty.
Image: INPHO/Cathal Noonan
Graham Geraghty.
Image: INPHO/Cathal Noonan
HE WON ALL-Ireland senior football medals back in 1996 and 1999 but now at the age of 40, Graham Geraghty is set for a new sporting challenge.
Sigerson Cup football.
The former Meath star is set to line out for IT Blanchardstown in next season's premier third-level football competition. Geraghty has returned to college to study a social and community development course.
Yesterday IT Blanchardstown, last year's Trench Cup winners, were drawn against NUI Maynooth in their opening Sigerson Cup clash. Geraghty admits it is an unlikely course of events that will pitch him into colleges football next spring.
"It came as bit of a surprise. I started college this year so it's a learning curve, I didn't think I'd ever play college football at any stage.
"About 22 or 23 years I was meant to do a sports and recreational course in Coláiste Íde but I never did and 23 years later here I am."
Geraghty had been managing the side with former Cavan boss Val Andrews in recent years. But Andrews is now at the helm on his own with Geraghty focusing on playing.
He's still sharp after a year of club football with Clann na nGael who reached the Meath county intermediate football final in October before they lost out to Gaeil Colmcille.
"I've been playing all summer and I'd be fit enough. I have been looking after those lads for the last three years so you have your eye on what is coming up. It's just different that you're playing with them this year.
"We won the Trench last year but it's a huge step up. We lost all our games in the league but we lost by one point in one game and two in another and we beat Athlone IT in the relegation play off two weeks ago.
"A lot of them are good club players but not getting a look in at county level. A few of them might be touching U21 panels but not anything like some of the other colleges. It's hard for a college like Blanchardstown when you haven't the funds to offer lads scholarships. But it's a growing college and if you can stay up a year or two you might attract some of the top players."
Graham Geraghty (far left) in Croke Park yesterday
Pic: INPHO/Morgan Treacy