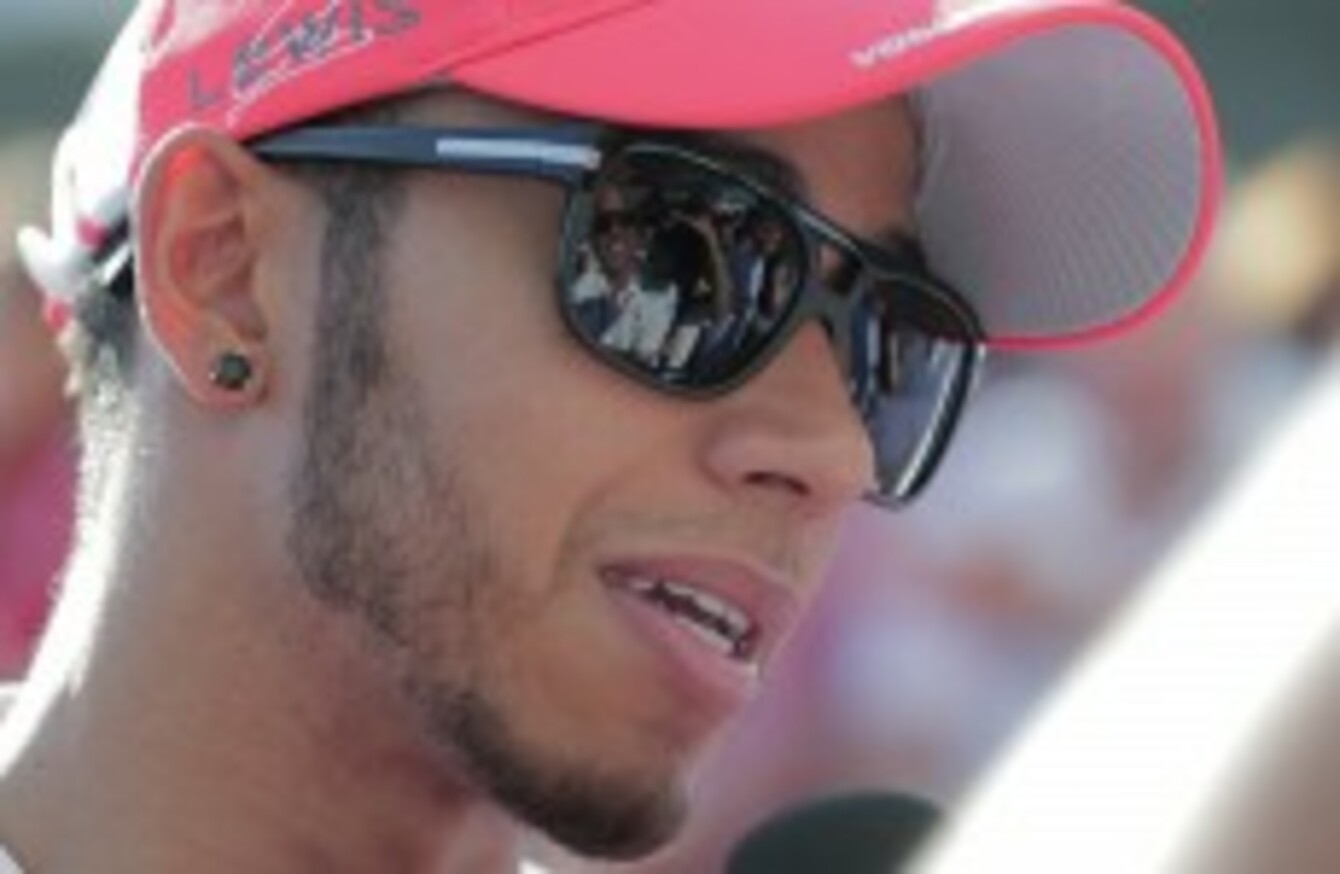 McLaren driver Lewis Hamilton of Britain talks to reporters in the F1 paddock at the Suzuka Circuit venue.
McLaren driver Lewis Hamilton of Britain talks to reporters in the F1 paddock at the Suzuka Circuit venue.
LEWIS HAMILTON TODAY revealed how he was mentally torn by his decision to switch Formula One teams before finally making up his mind while lying on a beach in Thailand.
The 27-year-old former world champion said his mind swung back and forth "like a pendulum" until he eventually settled on leaving McLaren, the team he had driven for since a teenager, for Mercedes.
He described phoning McLaren, which he joined aged 13 under Ron Dennis, now the company chairman, as "the hardest call I have ever had to make".
Hamilton recalled: "I tried to get hold of Ron, but I did not manage to speak to him. But when I spoke to Martin (Whitmarsh, team principal) I said that the plan was not to burn bridges.
"I don't feel I am going out of McLaren through the back door. I am going out the front happily."
Hamilton, during media interviews before the Japanese Grand Prix, was at pains to stress his close emotional bond with Whitmarsh and McLaren, for whom he will race this year's last six races.
"It was the hardest call I have ever had to make. It was just really, really emotional. I didn't just pick up the phone," he said.

"I took a step back and really thought about what I wanted to say. I wanted to make sure that Martin knew how much I appreciated all the support he has given me over the years.
"I have an incredible relationship with him. He is so easy to work with. So welcoming. So forgiving, when you make mistakes. Very much more a friend than a boss. I called him and said, 'Look, I've decided to go this way'."
He said he wrestled with the decision, which he made in the full glare of publicity after admitting his future was up in the air.
"It was like a pendulum. One moment, I'd think 'let's go for it' and the next I'd think 'I'm going to stay'. Eventually, it became clear in my mind."
Hamilton said he made his final decision while taking a break in Thailand.
"It was important to do it on my own terms in my own time rather than other people's. I wasn't going to be rushed. But there was a lot of pressure. I had two offers on the table which were very similar," he said.

"Martin asked what more they could have done and, to be honest, it was about the new challenge and a step I wanted to make."
Hamilton's decision will take him from one of the most consistently successful teams in Formula One history — averaging a win every four races — to one that has only managed one win in three seasons.
But Hamilton said it was as much about a need to move on and prove himself away from the team he had been immersed in for half of his life.
He said he plans to speak to his mechanics and other team members about the decision this weekend, but shrugged when asked to assess the likely reaction from Dennis.
Many observers believe Dennis feels let down by the driver he nurtured from troubled teenager to world star. "I don't know, you will have to ask him if he feels like that," said Hamilton.