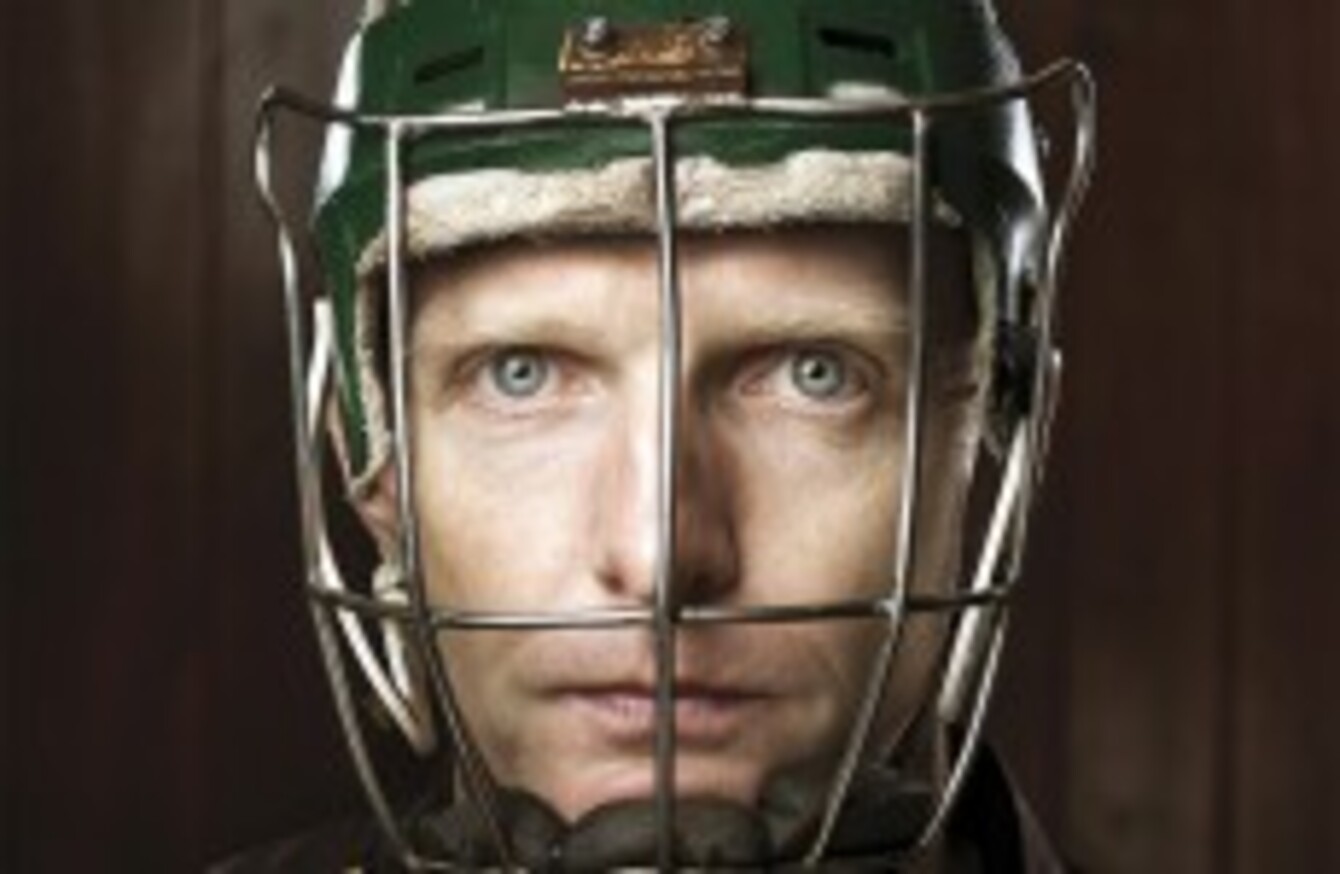 'I wanted it to be a good book'.
'I wanted it to be a good book'.
"Sometimes I find it difficult to recognise myself on television and in newspapers. Maybe that's the lie in the story of 'King Henry', a virtual cartoon cut-out. In the real world I am a husband, father, son and brother who has bills to pay and everyday human worries to overcome. I am King only in a world of media make-believe."
THEY SAY WESTERNS are about the time they're made in and not really stories about cowboys and Indians.
The best sports books are about much more than points on a scoreboard or injuries long healed. The best sports books tell you about people and place.
Henry Shefflin had his new book — titled with typical efficiency, 'The Autobiography' — in the hopper for some time but not before he thought long and hard about committing to the project.
Thinking long and hard is something you learn this natural pessimist does a lot of when you crack open the result of several year's collaboration with Vincent Hogan.
"The reason I deliberated I suppose is because with Kilkenny players, the psyche was we kept to ourselves and we did our talking on the field," he told The42 in a corner of a Dublin hotel lobby this week.
"So that was something that I thought about. And I just wanted the book to be honest and that my own voice came across. So It wasn't something that I rushed into or anything like that and I just wanted to be… you know Penguin, the publishers said to me — it's something you'll do and you'll look back on your mantlepiece in years to come and pull it down and say that's a good book or whatever.
"And then as well, I had to find the right ghost writer and obviously I was very lucky to come across Vincent in that sense."
This book could have been a trot at National League pace through a ball of memorable games with the odd Golden Cleric style score-settling chapter tacked on. Instead, it's a genuine effort to sketch in some light and shade to that King Henry cartoon.
It's clear he rails against being defined by his sport.
"I am myself and that's what I wanted to come across in the book," Shefflin agrees.
"I was always tried to be myself no mater the portrayal of me externally. And it doesn't define you. Hurling does not define you," he repeats.  "It's a major part of it — of me — definitely, but that's it."
Some of the most revealing scenes in the book are those away from Jones Rd or Nowlan Park. Picture Shefflin with his stockinged feet up, watching The Stepford Wives and texting Tommy Walsh as he realises what Donal Óg Cusack was getting at in his book. 
And the scene painted of the Ballyhale man sitting at his mentor's hospital bedside is actually pretty poignant and telling. Brian Cody is recovering from heart surgery but in good spirits and Shefflin is preparing for foot surgery in the same building.
The image suggests two icons of the game in paisley pyjamas sharing a bowl of grapes and glasses of Lucozade as they talk hurling and Kilkenny. Away from his family, the Cody-Shefflin bond is the relationship that is most central to the player's story. 
"Our relationship is very strong because I suppose we started together," he says. "We were there from the get-go so we had a little bit of a different relationship to maybe some of the other players. In that sense, it was a very, very strong relationship that's stood the test of time. Obviously the last year was a bit different and the dynamic has changed. But overall, I just couldn't say any more about the man."
'I have no doubt we'll be friends for years'
"Oh Jesus yeah," he says with surprise when asked if he actually likes his former boss, whom few would describe as cuddly. "We have a very strong relationship. I have no doubt we'll be friends for years to come because of that link between the two of us starting out but as well as that a lot of people saw the characteristics he had in me on the field. The opportunities, everything I got from hurling, has been down to what I've achieved with Kilkenny and he's been the one constant in that period of time."
Shefflin's ridden shotgun with Cody for the most successful ride in hurling history. Is he the same manager he was in the late 90s?
"I think he's got better," he says. "He's definitely got better. He's a great man manager but he's got better. Brian I'm sure has learned over that period of time how to become the manager he is today."
Since he folded away the black and amber for the last time, Shefflin's settled into the role of pundit on The Sunday Game.
"I am enjoying it, I must say I am enjoying it. I said at the beginning that I wanted to try be myself," he says. "Because, sometimes, it seems to take people a year or two to grow into the role. But I really enjoyed it. I've felt that I've been myself. I've enjoyed going to the match, like the Munster championship this year. So I must say it's good. Because it was such a part of my life it keeps you very much involved in the game still.
"You're reading up, you're reading your articles during the week and about players and what's going on etc. So it keeps you very much involved."
Does he take inspiration from pundits on the football and rugby panel in Montrose or those outside of Ireland? Not at all, he insists: "I never would. But now because I'm working in that field, you'd look in and say 'yeah he's very good'. So to be fair to Gary Neville and Jamie Carragher, they work very well together and you probably look to them."
When you push open the door of the Montrose make-up room, there's some big characters there to greet you of a Sunday evening. And some old foes.
The frosty relationship with the successful Cork hurlers of the 00s is a tasty slice of the book and Shefflin doesn't waste his opportunity to reply to those 'robot' jibes from his new RTÉ colleague Donál Óg Cusak.
"The relationship is very good. It's very good," says Shefflin of his rapour with Cusack, who was 'way wide of the mark' with his perception of the Cats. "I have the height of respect for Donal and I think he's a very good analyst because he has his opinions — some of which I wouldn't agreed with. And obviously, there's one in the book that I don't agree with either. But overall, I enjoyed working with him and I think he's a very good analyst.
"I know I speak about Cork in the book a little. But from a team point of view, we didn't see eye to eye with them. And at that stage, that was the way it was. Individuals now like Ronan Curran, Diarmuid O'Sullivan, Sean Óg, I've had very good conversations with them and I think that respect is there now.
"At that stage though — and I'm talking about the Cork period of 02, to 08 — there was a tension between us and you could just feel it between both sets of teams."
He continues: "At that time, there was a lot of talk in the media about Cork and some of that wasn't even their own. It was Roy Keane coming to talk to them and saying they were going to win five All-Irelands. Various different stuff like that and in a sense, that's what it was at that time."
You can buy the book through Amazon here