THERE WAS MORE of the clatter than the clinical to Munster's draw in Castres on Sunday, but with a tight six-day turnaround before facing Racing 92, they are determined to tidy up their act.
"We worked for all our scores," says Billy Holland post-match, lamenting that Castres' tries were handed over a little easier.
"We got turned over twice inside their 22 which is uncharacteristic and that's something we've got to wipe out of our game."
"I think we should have won, but we could easily have lost it in the last five minutes, our discipline was poor in the last five minutes. We did a lot of really good stuff for the previous 75 minutes.
"We probably weren't clinical enough at times getting out of our half and when we got to their 22 we didn't always capitalise, but you come over to France in the first round of Europe, they're going to throw everything at you and they did."
After two years where they were unable to escape the pool stages, last season's return to the semi-final stage has seen them easily slip back into the attitude of a team who feels they belong in the top four. So despite Holland rating an away round one trip to France as the toughest possible start, the men in red were disappointed with two points dropped.
We should have got four points out of today, we played well enough to get four points and we're disappointed we didn't. But then again, as I said: if they put over that kick at the end, or the incident with Robin Copeland could have been a penalty as well, so that's the way it is."
Racing 92 will not be as forgiving however, and Holland issues a warning that the home comfort of Limerick alone won't be enough to set the southern province back to winning ways.
"They're not going to hold any fears. They've experienced what Thomond Park is like, so it's going to be another tough one.
"You just look at their squad, they've got two world class XVs. They could change every single one of their players for another 15 players and they'd still be full of internationals, world class players and household names."
The man who will likely be Holland's opposite number on Saturday is Leone Nakarawa, the scarily-talented former Glasgow lock who looks in every bit as good form as he was when Munster fell to the Warriors in the 2015 Pro12 final. Even with Donnacha Ryan on the injured list, the prospect of Bernard la Roux alongside him and Argentina's Manuel Carizza in reserve is a formidable proposition.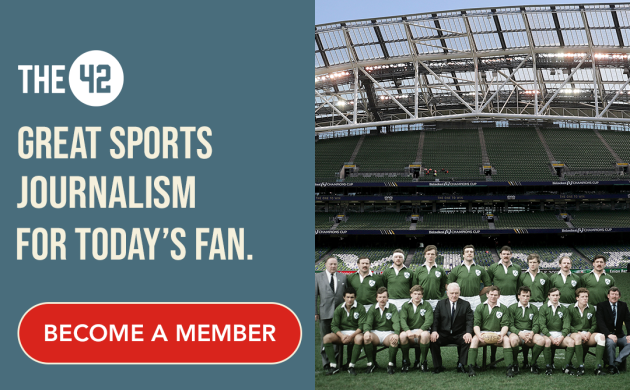 Munster though could be boosted themselves as Jean Kleyn, given a 70% chance of facing Castres last week, will hopefully pick up the extra 30 with another week of recovery. Any easing of the second row injury situation would be very welcome.
"You've Dave O'Callaghan, Darren O'Shea's just back, GG (Gerbrandt Grobler) and Jean Kleyn. You've four big men there who are out injured. Castres bring in (Rodrigo) Capo Ortega, a world class player. He's 35, a massive man around here and he's just back for them.
"So you're dealing with different animals, different squads. Racing could change every one of their XV and you'll still know every single one of their names."
And yet, if Munster fine-tune their exit strategy and cut down the handling error count, there's nothing to fear.
"I really believe we're a young and growing squad. This time last year, at times we played with massive emotion for obvious reasons, whereas I think we've raised our standards this year in attack and defence."