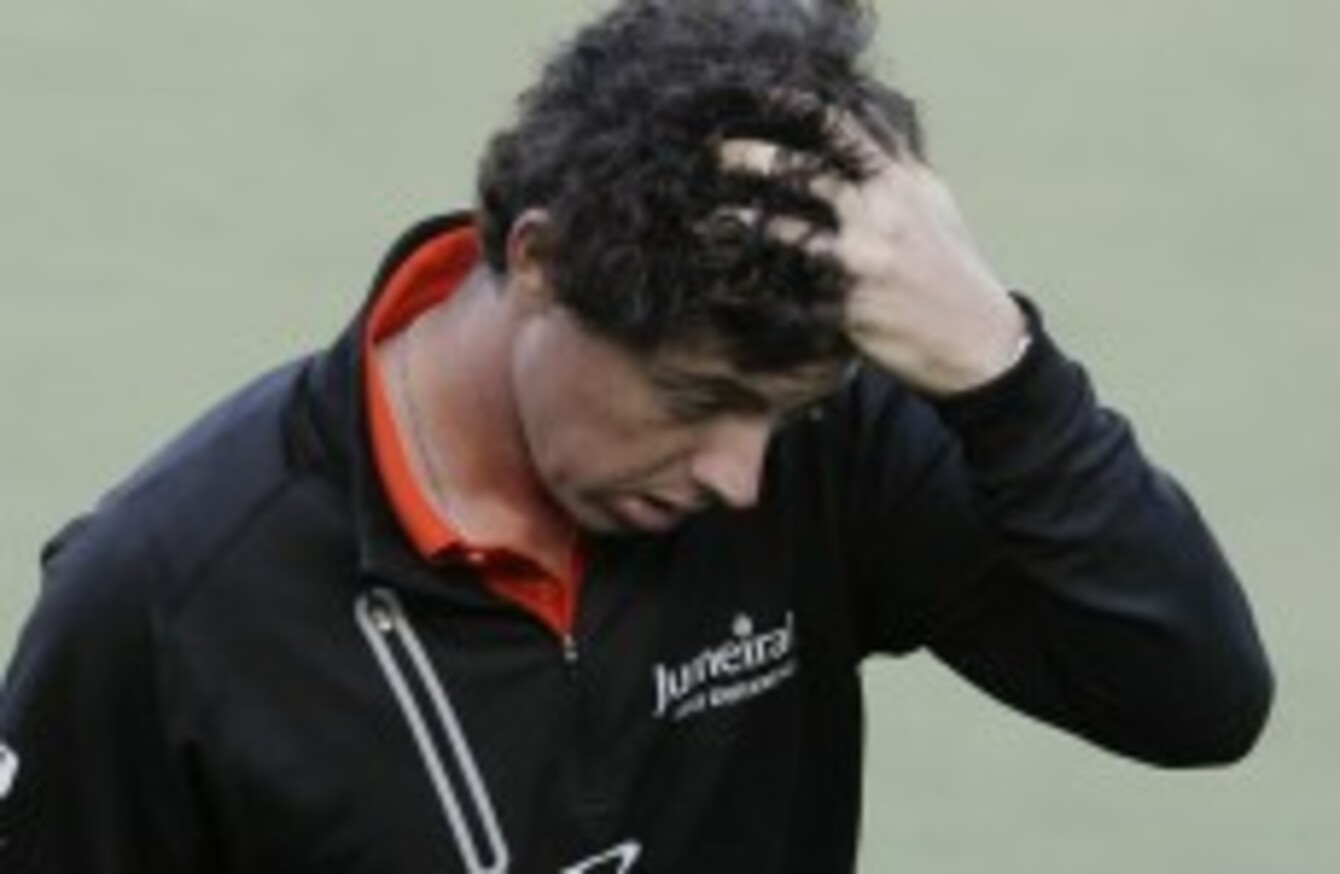 Rory McIlroy failed to make the cut in San Francisco.
Image: Eric Risberg/AP/Press Association Images
Rory McIlroy failed to make the cut in San Francisco.
Image: Eric Risberg/AP/Press Association Images
WORLD NUMBER TWO Rory McIlroy believes his overall performance at the US Open was not 'that bad', despite failing to make the cut yesterday.
The Northern Irishman carded a three-over par 73 in his second round at The Olympic Club in San Francisco to finish 10 over, two shots adrift of the cut. And McIlroy, last year's winner and the youngest US Open champion since 1923 at 22, felt he left himself with too much to do on day two.
"Yeah, I'm obviously disappointed.  It wasn't the way I wanted to play," he said. "I left myself with a lot of work to do after yesterday's round, and to be honest overall I don't feel like I played that badly for the last two days.
"It's just such a demanding golf course and just punishes the slight test shot that's off line or that's maybe not the right distance or whatever and that's how I feel.  I feel like it's, you really have to be so precise out there and if you're going to get punished."
But despite missing the cut in four of his last five events, McIlroy is confident he is close to returning to his best form.
"I just realised that you just got to keep working hard and you got to.  It doesn't come easy to you all the time yeah," said McIlroy, who is set to take part in the Irish Open at Royal Portrush next week.
"It hasn't been the greatest run over the last sort of six weeks or whatever it is; but as I said, I still see enough good stuff in the rounds that it does give me hope that it's not very far away."
It was an equally dismal story for world number one Luke Donald, who missed the cut for the second time in his last four majors with an overall score of 11-over. Incredibly, Donald has spent the most time in top spot without ever winning a major title and he is determined to add one to his list.
"Well, certainly that's the one part of my golfing resume in the last few years especially that I need to continually address and continually improve," the Englishman said.
"I want to win one more than any of you guys know and obviously I'll continue to try and do that."
The Englishman denied pressure played its part.
"In terms of that anxious, that attitude of pressing too hard, I don't think so," he said. "I think it was more a case of just not quite feeling too comfortable with the swing this week and that happens.  I feel that not just Major weeks but other weeks too.
"But unfortunately at Major weeks that's going to be magnified even more. And obviously that and coupled with me being a pretty solid putter usually and taking 36 putts yesterday, that's always going to be tough for me," he added.