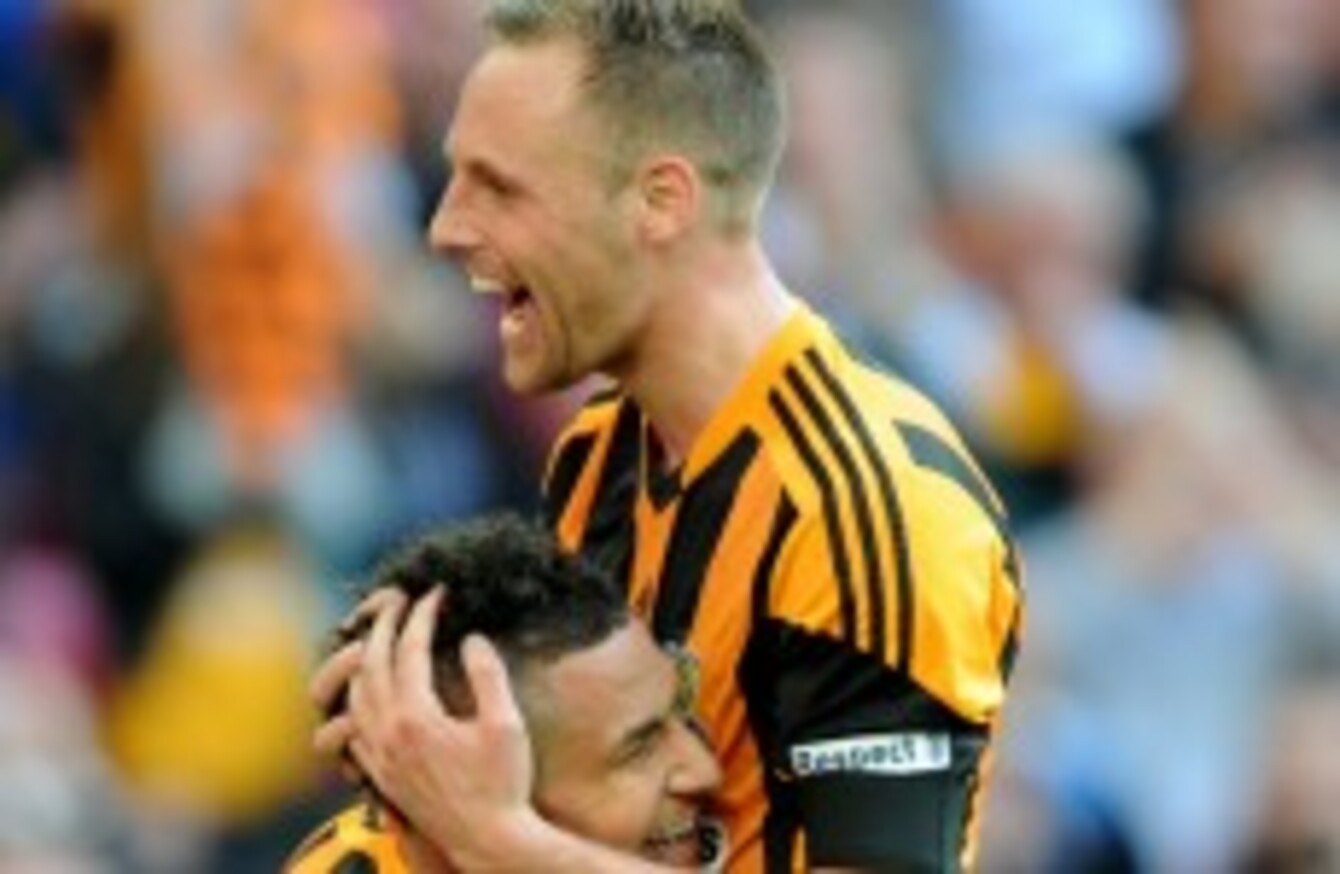 David Meyler: scored in Hull's 5-3 win against Sheffield United.
Image: Rui Vieira
David Meyler: scored in Hull's 5-3 win against Sheffield United.
Image: Rui Vieira
STEPHEN MCPHAIL SAYS Hull's green army can go one better than him — and leave Wembley with a winners' medal next month.
Irish internationals David Meyler and Stephen Quinn were among the goals as Hull booked their first-ever FA Cup final with a win against Sheffield United.
With Robbie Brady, Paul McShane and the cup-tied Shane Long also in Steve Bruce's squad, there will be no shortage of Irish interest when they face Arsenal on 17 May.
McPhail captained Cardiff when they lost to Portsmouth in the 2008 final, the last Irish man to have that honour, and he says Hull will fancy their chances of causing an upset.
Birmingham beat [Arsenal] in a final before. Hull have players in the same league. I don't think they will feel inferior on the day. Over 90 minutes they can do it.
Key to that will be filtering out all of the cup final sideshows and focusing on the game itself.
"The occasion is massive," the Shamrock Rovers midfielder recalled. "It's such a big build up and it starts a couple of weeks before.
"The week [of the game] is just mayhem, speaking to [media], pictures and photos. It's a big, big week but you have to focus on the game.
I remember picking the brains of people who were there before and asking how they dealt with it, focusing fully on the game and the result as it's not nice when you lose. It's devastating as you always picture yourself picking up the trophy.
Although he never ended up lifting the trophy — that honour went to Portsmouth's Sol Campbell instead –McPhail looks back on his Wembley moment as one of the best of his career.
"I loved it. It was a special moment to captain a team and walk out in such a big game. It's something you dream of and I was lucky enough to do it.
"It's a special medal. It's not the one you wanted but it reminds you of the day. It's great."