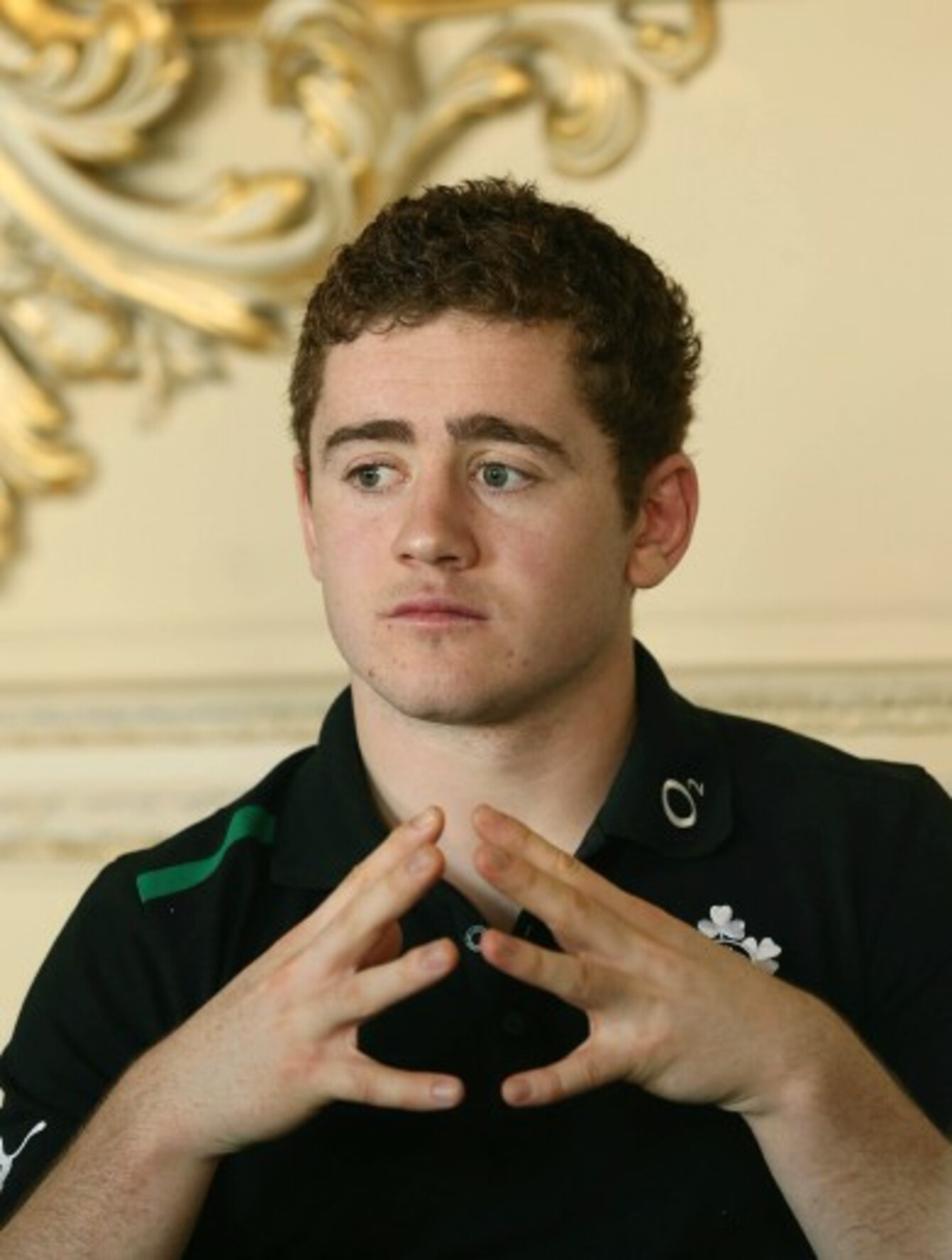 Image: ©INPHO/Billy Stickland
Image: ©INPHO/Billy Stickland
LADIES AND GENTLEMEN: It's time to forget about the Heineken Cup final.
That was May 2012, the Six Nations is in the spring of 2013.
The European final was Paddy Jackson's second game on the big stage. He was 20, playing for a team nobody expected to win, opposite the best out-half in Europe.
To say he 'choked' or 'bottled it' is akin to saying Tim Cahill bottled the 2004 FA Cup final. He was overrun and the game played out just as expected. He made errors, just as any number 10 on the back foot will do.
Twickenham put Jackson on a stage and his failure was not shocking the rugby world.
In 2000, Ronan O'Gara was three years older than Jackson on his big day. He scored no points, missing all four shots at goal including one from 22 metres which would have won the game.
In 2009, Jonathan Sexton showed no such nerve coming late into the fray in Croke Park and starting in Murrayfield, but by then he was almost 24 and still deferred to Brian O'Driscoll for an early drop-goal. By his 22nd birthday, Sexton had amassed a grand total of 151 minutes in four outings for Leinster.
Jackson is young, he does not have full responsibly over every facet of Ulster's play because there are other, vastly experienced, world class players who can also help achieve short-term results. But he has the number 10 shirt to himself and he has successfully run the most exciting back-line in Ireland all season.
His goal-kicking remains cause for concern, but anyone who watched him play as captain of Ireland's under 20s will know that these are way out of character.
His technique off the tee this season has shown signs of rust, the shanked shots at goal are memorable, but his ratio remains 75 per cent in the Pro12. A decent return when you look back the number of tries Ulster ground in the corner and the handful of shots he took on from the half-way line before Ruan Pienaar took over after returning from international duty.
Astute
The Methody out-half has long been groomed for a role with Ireland. He may never be better than either, but he is ahead of where both Sexton and O'Gara were at a similar age – playing a much more expansive game than the latter was at that time. His physique also makes him a valuable asset. Don't be fooled by his 12-year-old complexion, he is an astute defender and tackles well above his 90kg weight.
Both of Ireland's results in this year's competition have gone against the team with the highest share of possession. Defence is winning games and in attack, clinical moves are making the difference. Jackson has done both to an excellent standard all season long.

YouTube credit:
Tap Tackle
Naturally, everyone remembers the Heineken Cup final, but why ignore a hotly contested inter-pro when he landed five penalties (including a late winner) and created his team's only try in a one-point game? Why ignore seven months of steady, quiet magic for one bad day last May?
At the start of the week, we here at TheScore.ie feared for Ireland on this trip to Scotland. But Jackson has lost only one game this season. One game.
We wouldn't recommend betting on him to double that total this weekend.