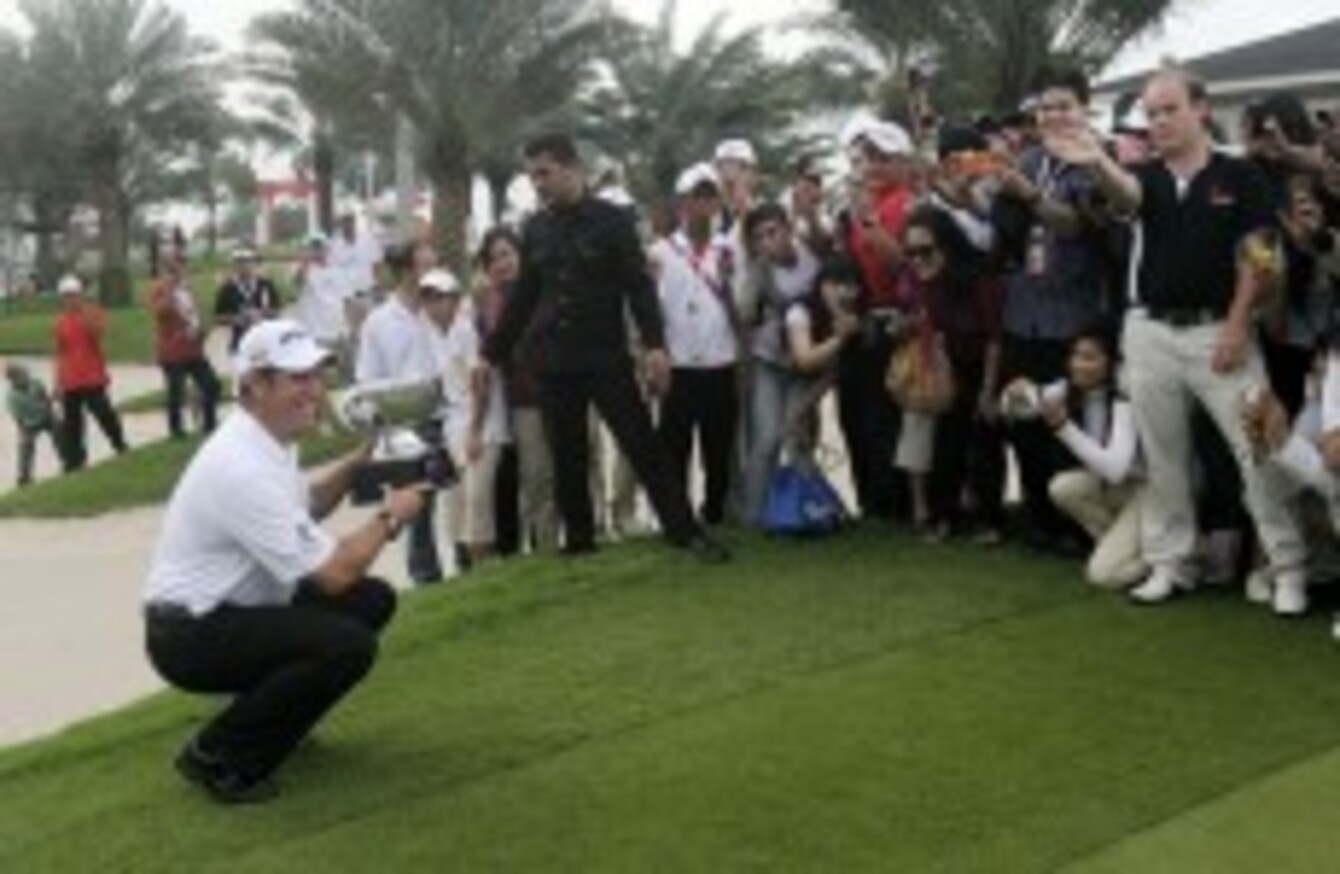 Image: Irwin Ferdiansyah/AP/Press Association Images
Image: Irwin Ferdiansyah/AP/Press Association Images
LEE WESTWOOD HAS returned to the summit of the World Rankings following his victory at the Indonesian Masters.
It was a weekend that could also have seen Luke Donald reach number one for the first time in his career, but he missed out on the chance by losing a playoff to Brandt Snedeker.
Because of Tiger Woods' domination of the world number one position for so long, we have been denied the chance to see any sort of battle for the spot, but that is not the case anymore. Westwood took back the world number one spot from Martin Kaymer and there are a number of other players who are only one big win away from challenging as well.
Players tend not to place too much emphasis on the rankings, but in many ways they are great for fans of the game. Let's take the weekend just passed as an example. The Heritage tournament won by Brandt Snedeker is one which attracts a reasonably strong field and can be entertaining in its own right, but when the world number one spot is up for grabs it suddenly makes it a lot more interesting.
Watching Luke Donald play the closing holes of his round was great entertainment in itself, but the fact that he would have gone to number one with a win meant that every putt missed was even more agonising and every putt holed more consequential.

One of the story lines of the season last year was Phil Mickelson's repeated attempts to take over the number one ranking from Tiger Woods. On twelve occasions he had the chance of reaching the holy grail but failed each time.
As much as it may seem cruel to take pleasure in someone else's failures, there's no denying that the narrative added spice to each of the tournaments in which Mickelson played. There was more at stake, more reason for the viewer to become involved with what was unfolding in front of them.
Tiger Woods' reign at the top was entertaining in itself, in particular the fact that is was record-breaking in terms of duration and that he was so far ahead of anyone else. But what was lacking was the unknown, the potential for something to happen or something to change that sport is so generous in providing for us.
Now we can debate the merits of Westwood, Kaymer, Donald et al. and on any given week one of them could have the chance of being crowned the world's best golfer. It adds to any debate or discussion about the game.
The rankings also give us a barometer on which to measure performance. Padraig Harrington's slide down the rankings, for example, has not gone unnoticed around these parts. We know that Harrington is the greatest golfer this country has ever produced, but with that comes expectation.
Harrington is now ranked 41st. We know he's a better player than that on his day, but you slide outside the top 50 and all of a sudden you're not guaranteed to get into Majors. Luckily those that Harrington did win provide various exemptions which mean he won't have to qualify should he lose his top 50 place, but those exemptions don't last forever. A drop outside the top 50 would represent a move out of the category of being one of the world's best players.
It will be interesting to watch Harrington's ranking over the next number of weeks, just as it will be entertaining to have an eye on the number one spot as we watch Westwood, Kaymer, Donald and others go about their business.
The battle for the top is as open as it has ever been and will become a regular sideshow over the course of the season. It's something that the game has been missing for quite a while but will go a long way to generating the interest and debate which is craved by us fans.