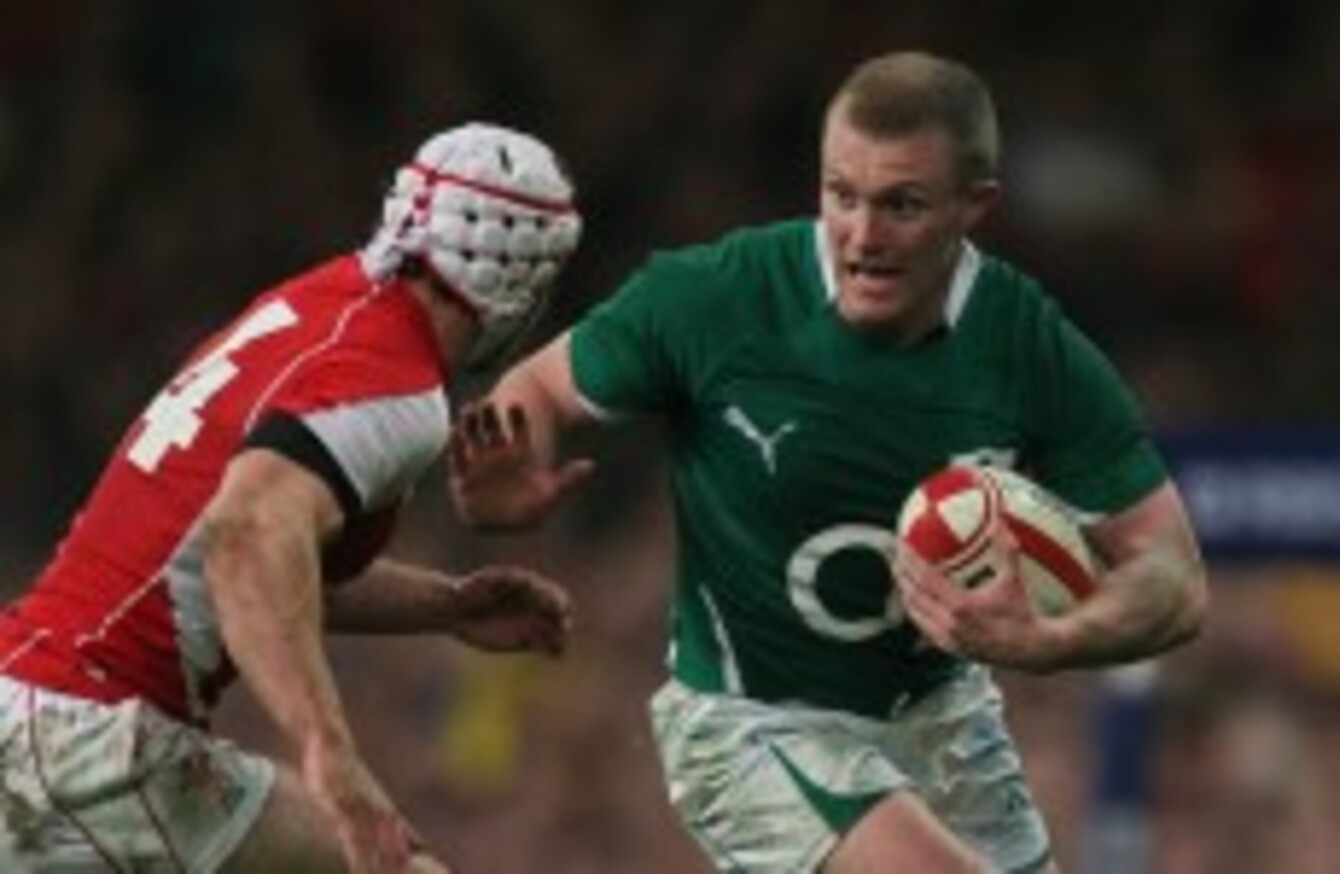 Earls started every game during Ireland's most recent Six Nations campaign.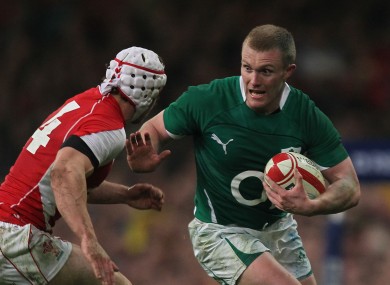 Earls started every game during Ireland's most recent Six Nations campaign.
KEITH EARLS HAS said he believes Ireland can win the 2011 World Cup in an interview with TheScore.ie.
Declan Kidney's team go into the tournament following a mixed Six Nations campaign. However, success for Irish clubs at provincial level has given fans scope for optimism ahead of the tournament.
In relation to his team's chances, Earls said:
People might laugh at us, but everyone wants to go with the intention of winning it. I don't think Declan Kidney would go if he didn't believe we could win it.
Ireland's preliminary squad trained together last week before recommencing their preparations in Kildare's Carton House this week.
Earls said the training had "been good so far" and that "everyone's in the same boat" as far as fitness and lack of match practice are concerned, admitting that he found it "a bit tougher than usual" as Ireland's World Cup preparations intensify.
He added, in relation to the inevitable recovery process following time off from the game, that:
Some fellas have been on the drink a lot, while others have taken more care of themselves.
Earls and his colleagues have had a frustratingly inconsistent season at international level. They were disappointing for the most part in the Six Nations, but delivered a fine performance in their final game of the tournament, comprehensively beating a Grand Slam-chasing England side 24-8.
Earls admitted Ireland needed to improve their consistency and that "silly mistakes" had to be ironed out of their game, but claimed other factors were partially to blame for their disappointing displays, such as referees not allowing them to be competitive at the breakdown.
The star said that the Irish team do take the identity of the referee into consideration prior to a match and explained how they watch a video of the referee in question's past performances to see what they "like and don't like," while the coaches may also "have a word" with the officials before kick-off.
Earls was unsure himself as to why the Irish team performed so poorly in the 2007 World Cup, only saying there were "rumours about fatigue".
However, he said the fact that they will playing four warm-up matches compared with one last time around will be of enormous benefit to the side, as "it usually takes three or four games to get back into the swing of things".
Earls celebrates Ireland's Six Nations victory over England with David Wallace earlier in the year (INPHO/Billy Stickland)
He also claimed that the media hype could be a factor, emphasising how they disliked being considered "world-beaters" and expressed the belief that Ireland are at their strongest when being prematurely written off, as they were before the England game.
When questioned over whether there was any team in particular that Ireland should be wary of in the group stages of the tournament, Earls invoked the age-old adage that there were no easy games anymore, pointing out that people assumed Ireland would comfortably beat the likes of Georgia and Namibia in the 2007 tournament, yet those games turned out to be less than straightforward.
He said that it would be "a tough group physically" and stated that playing USA, in particular, on the anniversary of 9/11, would likely prove to be an emotional experience.
As regards his personal feelings on the tournament, when asked what he was most looking forward to about the experience, Earls modestly replied that "the squad hasn't been picked" and that he was not taking anything for granted in terms of its selection.
Ireland play their first game at the World Cup in New Zealand on 11 September against USA in a group that also includes Australia, Italy and Russia.
They are currently priced at 20/1 to win the tournament.
Poll: Can Ireland win the 2011 Rugby World Cup?