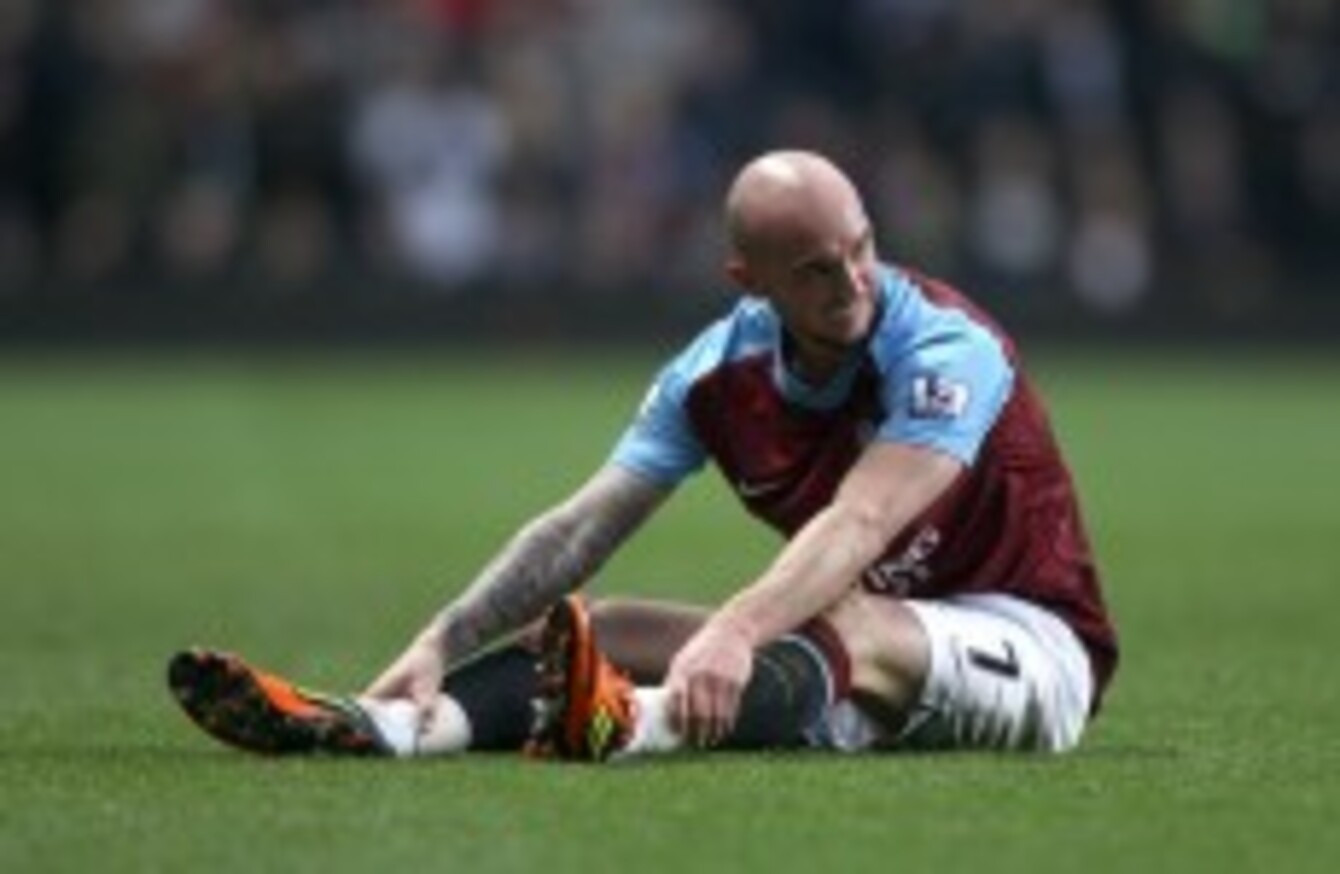 Image: Nick Potts/PA Wire/Press Association Images
Image: Nick Potts/PA Wire/Press Association Images
HE MAY BE in self-imposed exile from Giovanni Trapattoni's national squad, but Stephen Ireland says he's happy to share a dressingroom with skipper Robbie Keane.
The country's record goalscorer signed with Alex McLeish's side on a loan deal from MLS side LA Galaxy.
He joins former international teammate Ireland at Villa Park along with Euro 2012 hopeful Ciaran Clark and senior panelists, Richard Dunne and Shay Given.
"[It's] just like Shay. He's good in the changing room, he's a great voice to have, good for the young lads. He's always teaching and talking," the Cobhman told Aston Villa's official podcast this week.
"It's really important that he's come in and helping a lot for the camp and he can be a really clever signing for us."
Ireland won the man-of-the-match award for his performance in the draw with Everton last weekend and says he's ready to 'push on'. Last week, he said he'd 'see' about rejoining the national set-up for the first time since his high-profile departure in 2007.
"I've not been approached," he told The Guardian.
"It's not really a question I have to answer because it's not a question that has come to me. I'll see when it comes to me. It's not something I think about. It's not frustrating, no. I've not been playing for so long [with Ireland] that I'm not missing it. I'm just going to concentrate on my club football."
After a busy Christmas period in which his girlfriend tweeted a picture of Ireland smoking a Shisha pipe and drinking wine, Ireland admits that he has work to do to repair the relationship with the Villa Park fans.
But insists he's on the right track.
"I'm in a good place. I'm working as hard as I can, I'm improving game by game and the more confidence I get, the better. "It's a question as well of getting on the same wavelength as some of the other players," he told Sky Sports.
"At Manchester City, I could play passes because I knew where everyone else was but at the moment I need to get on the same wavelength as the others. I feel like I'm going in the right direction and the more football I get, it will improve.
"One of the targets I've set is to get on better with the fans and it is nice when they sing your name on the pitch. I've not had the greatest of relationships with them but I've not had a consistent run.
"I would start a game but then not be in the squad for 10 games. There was no in-between. It's been frustrating but I'm playing now and I'm pleased."