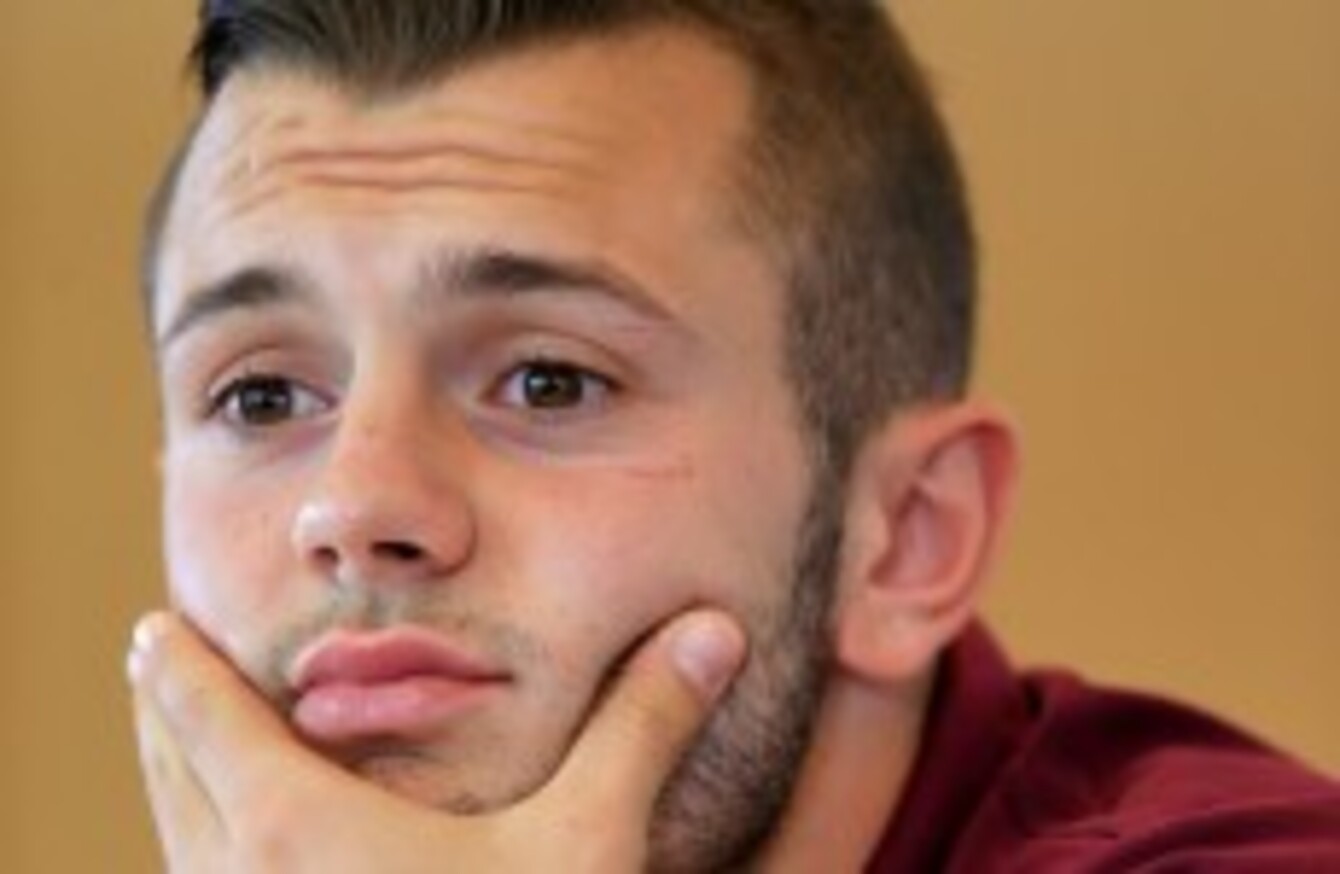 Image: PA Wire/Press Association Images
Image: PA Wire/Press Association Images
ENGLAND MIDFIELDER JACK Wilshere has hit back at the 'reckless' critics who claim the Arsenal star is failing to make the most of his talent.
Wilshere was tipped as England's most promising young players when he made his international debut four years, but he has struggled to live up to that billing.
The 22-year-old has won just 21 caps due to a series of injuries and loss of form at club level, prompting criticism from former England players such as Jamie Redknapp, Paul Scholes, Jamie Carragher.
Redknapp, who played in midfield for Liverpool and Tottenham, said "Jack Wilshere's problem is Jack Wilshere" and that he had "no excuses anymore".
Those comments rankled with Wilshere, who was disappointed by the lack of understanding shown by a man whose own career was curtailed by injury at the age of 31.
"I listen to the people who I work closely with," Wilshere said ahead of England's opening Euro 2016 qualifier in Switzerland on Monday.
"With all due respect, if anything, I think Redknapp should have a little bit of empathy. He was injured more than I was."It's easy for someone to go on television and say 'he should be doing this, he should be doing that' but if you look back, he was injured just as much as I was. Maybe more than I was.
"And he was never injured at my age as well and it does take a lot of mental strength to come back.
"So to hear people go on TV and say 'he's got to be doing this or that' – I don't need that.
"I listen to people like the boss here, Gary Neville, people who talk a lot of sense and can help me with my game."
Wilshere accepts criticism comes with being a high-profile footballer, but the manner in which it is delivered sometimes grates.
'Part and parcel'
"It doesn't hurt me as much," Wilshere said. "It probably disappoints me a little bit more.
"It's easy to go on TV and say 'he's got to do this or that,' 'if he's not fit he's not in the starting line-up' and 'he's got to get fitter'. That's the easy way out.
"I know that's part and parcel of football, but when it's just reckless and aggressive, I don't listen."