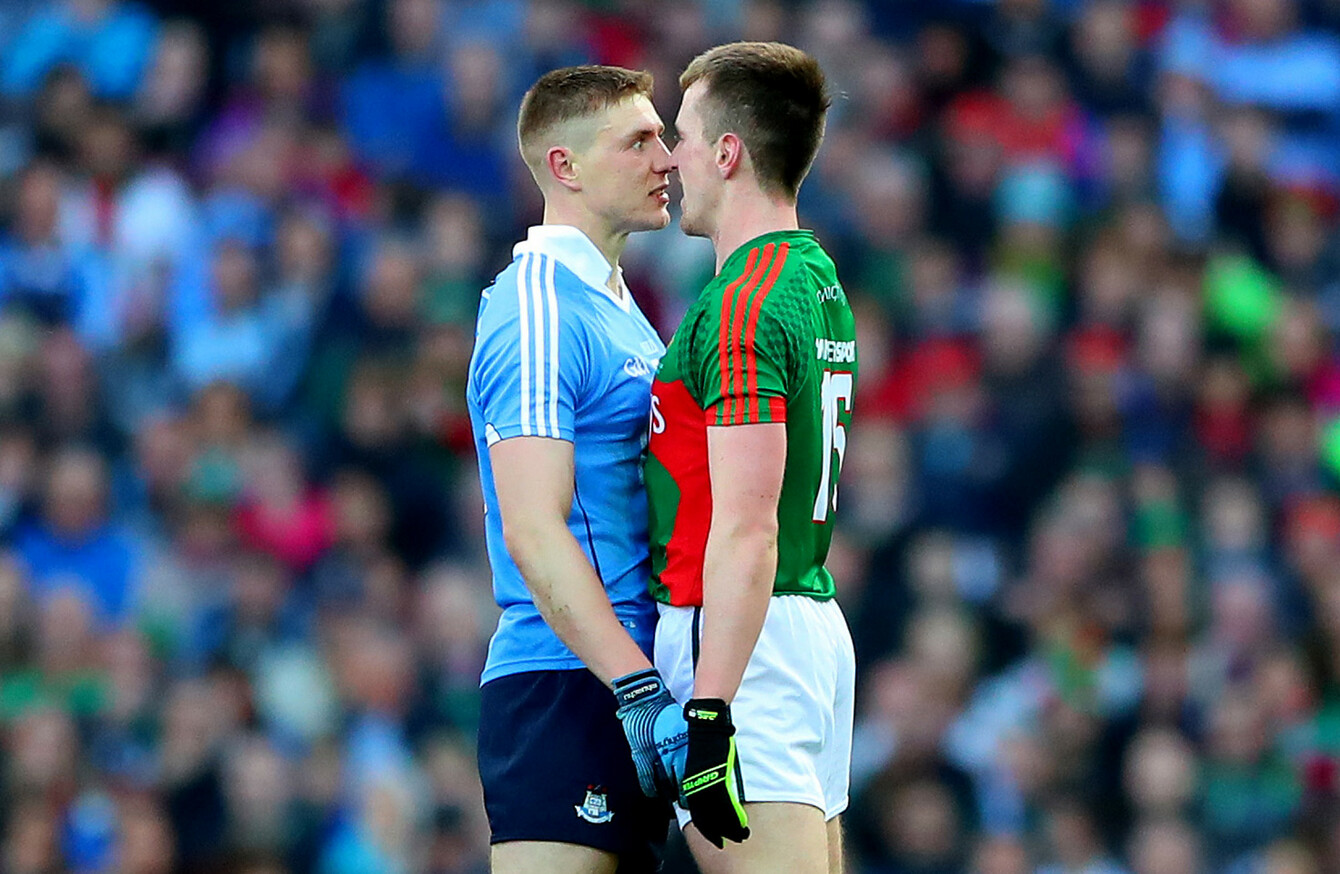 Dublin's John Small and Cillian O'Connor of Mayo clashing during last year's All-Ireland final.
Dublin's John Small and Cillian O'Connor of Mayo clashing during last year's All-Ireland final.
JAMES HORAN INSISTS that the appointment of Joe McQuillan as referee will be irrelevant to the outcome of this weekend's All-Ireland senior football final.
Sunday's game between Dublin and Mayo will be the Cavan official's third All-Ireland senior decider. He has refereed two previous Dublin victories — against Kerry in 2011 and Mayo in 2013.
McQuillan last took charge of a game between Dublin and Mayo when the teams met in a drawn 2015 All-Ireland semi-final. He showed a red card to Dublin's Diarmuid Connolly following an off-the-ball incident involving Lee Keegan.
"It's never about the ref. It can't be about the ref," said Horan, who stepped down at the end of the 2014 season after four years in charge of Mayo.
"Everyone will do their research on the ref from previous games, on what his quirks are and what he looks for. Both teams will have gone through that in detail so they'll be very clear on the type of ref he is and what he does and doesn't let go.
"I suppose there is a feeling that he lets things go. Both teams will be well versed in that and they'll play accordingly. I think the ref on this occasion, if you look at the records, he's been involved in games that Dublin have lost and Dublin have won, so I think it balances itself out."
Dublin are aiming for a third consecutive All-Ireland title, while Mayo will once again bid to end a famine that has lasted since 1951. Horan is expecting an "incredibly tight" game, and while the Dubs were victorious against their rivals from Connacht in last year's decider, he believes both teams have improved in the meantime.
"Dublin are definitely a lot better than they were last year, even though they haven't been tested as such. But they've been tested over the years and they won so many close games. Even in the league campaign, they've ground it out," Horan said.
"They're definitely a better version than last year. Last year I thought they were tired at the end of the season. Jack McCaffrey is back. They've changed what they're doing. They're just better than what they were."
He added: "I think Mayo have improved as well. I think they've gotten better each year. That's what they're looking to do. You can make your conditioning better each year but I think the form of some of Mayo's players has been very, very good.
"You look at what Andy Moran has been doing, that has added to it. Lads like Patrick Durcan and Diarmuid O'Connor are playing well, the form of Tom Parsons is very good too. Aidan O'Shea as well in what he has added this year.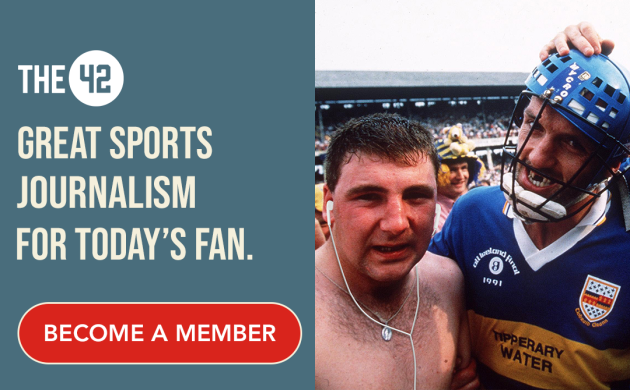 "They're getting better at what they do and over the course of the year Mayo have gone back to some of what was very strong for them over the last few years. In the replay against Roscommon they just attacked from everywhere with support runners. They can really shake the game up on their terms and I think they did that throughout the later stages, against Kerry as well.
"I just think that Mayo are in a great position. They're getting more experienced. They've learned so much this year with the journey around the country in the qualifiers. I think it's set up for the two best teams that play the best brand of football with the best players, for a cracker on Sunday."
Sky Sports analyst James Horan will be in studio at Croke Park this weekend as Dublin and Mayo battle it out in the All-Ireland senior football championship final, shown live on Sky Sports Arena from 2.30pm.
Source: The42 Podcasts/SoundCloud