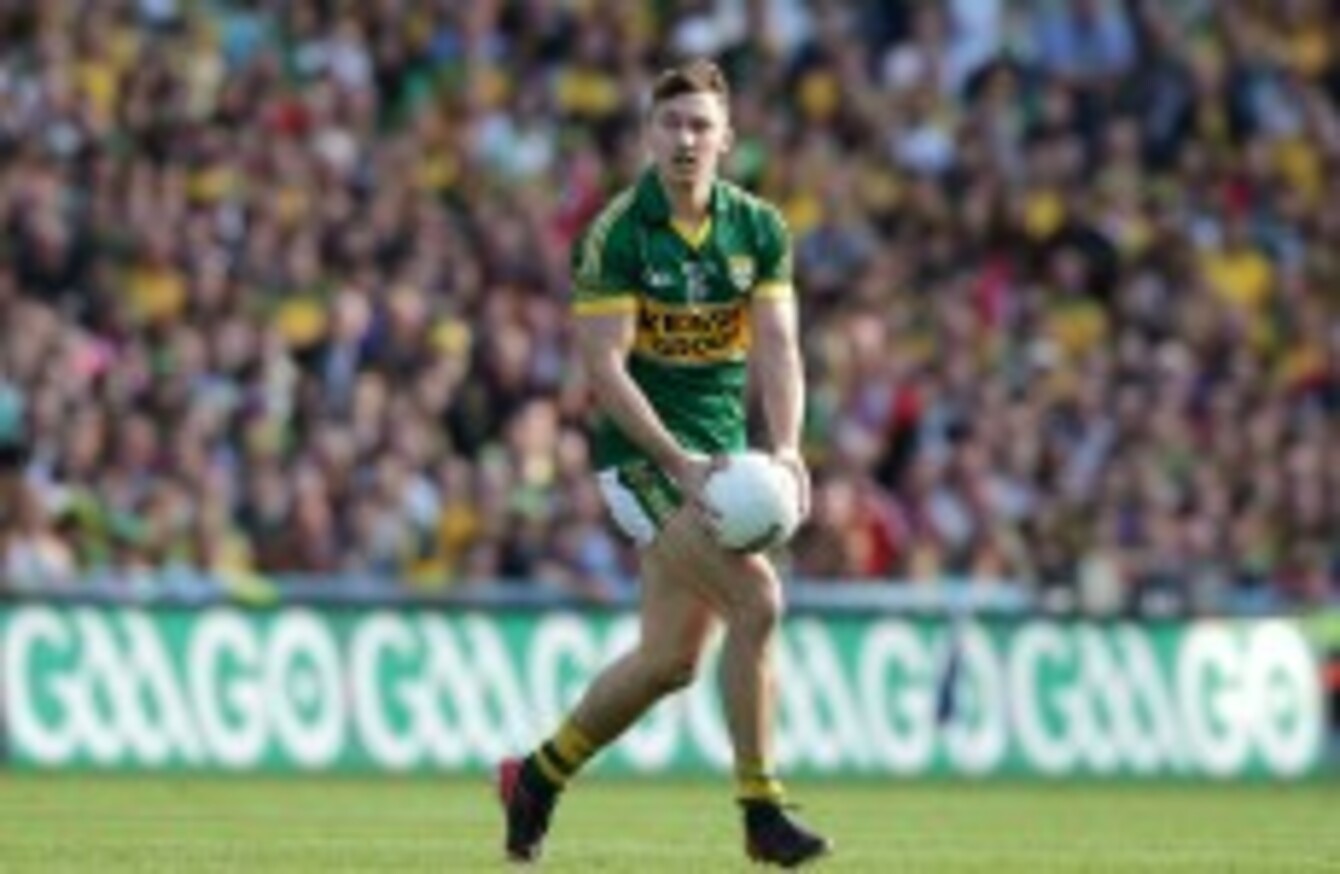 James O'Donoghue miss miss Kerry's league campaign.
Image: Morgan Treacy/INPHO
James O'Donoghue miss miss Kerry's league campaign.
Image: Morgan Treacy/INPHO
HE DOESN'T KNOW quite yet when he'll be back, but it's a case of 'the sooner the better' for Kerry's James O'Donoghue who is not only missing the action on the pitch but the craic off it too.
The 2014 Footballer of the Year battled through most of last season with injury but was forced to have shoulder surgery in November.
And the 24-year old, speaking yesterday at the launch of AIB's sponsorship of the All-Ireland senior football championship for the next three years, admits he has been far from the perfect patient.
"Terrible. Cat. You are completely out of the loop with the craic of the group and things like that which is tough.
"The only good thing is that, in Fitzgerald Stadium, the gym actually overlooks the training field and the guys will be running around in the muck and the gutter and the puddles and I will be up in the warm gym.
"It's lonely enough doing nothing so I am looking forward to that being over."
Just when it will be over, however, is unclear. Initially O'Donoghue was expected to miss the start of Kerry's Allianz National League campaign. No though, he admits he's unlikely to take any part in it.
"I'm going back up to Santry on Monday. [My surgeon] is going to tell me and I think he is saying about eight or ten weeks before I can go back into contact so — depending on what Eamonn thinks — probably 12 weeks before I am playing again.
"It is not too bad and will come around fairly lively so I am happy enough."
The Killarney Legion man also admits that he does worry about someone coming in during the league and playing well enough to dislodge him from the Kingdom's starting XV.
"Yeah that's always the case but you have to completely forget about it and trust yourself that when you do come back that you are going to be in good enough knick to get a spot in the team.
"You have got to back yourself I suppose and if you have any doubts about that you are in trouble. You have got to tell yourself in your head that you are going to get back on the team so that is what I am going to try and do.
"I am really looking forward to getting back into it and I am hungry already which is good and a good way to go into the season."