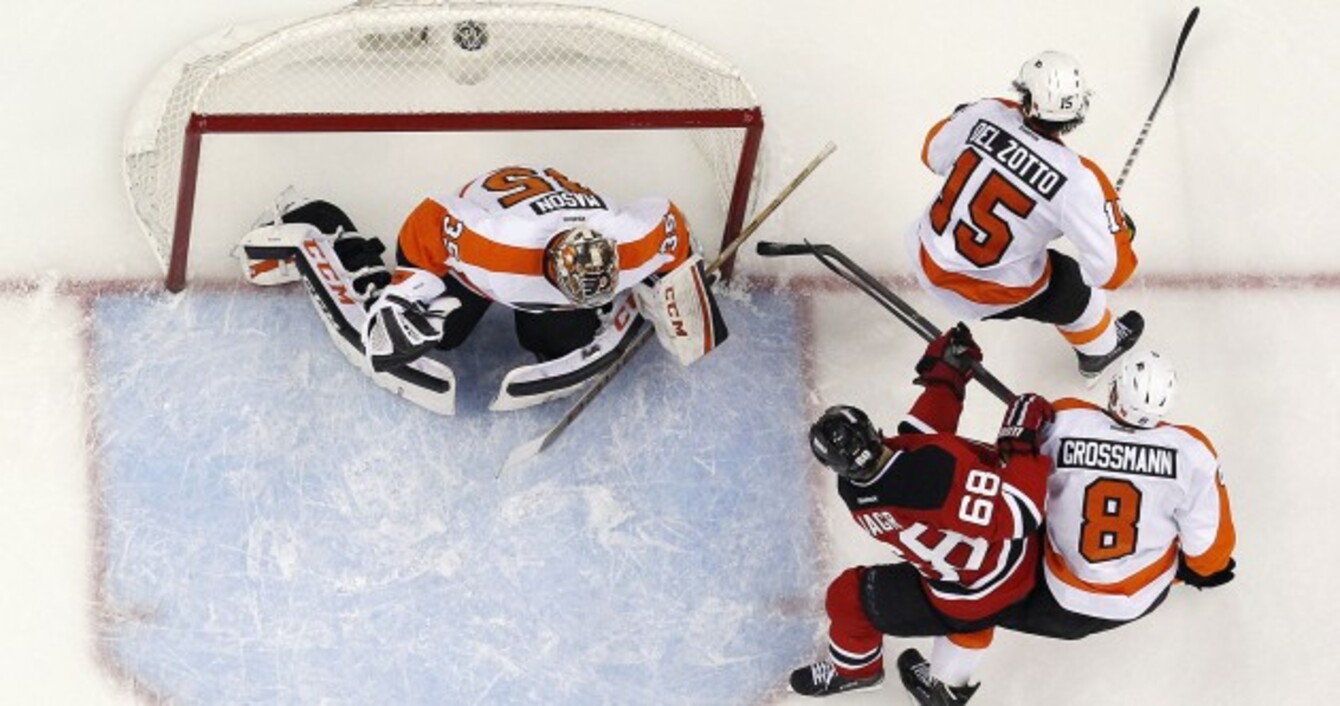 Image: Julio Cortez/AP/Press Association Images
Image: Julio Cortez/AP/Press Association Images
JAROMIR JAGR'S FIRST hat-trick in almost nine years gave him a record he joked he wasn't sure he wanted: oldest player in NHL history to net three goals in one game.
The Czech pulled off the feat at 42 years, 322 days — he'll be 43 on February 15 — leading the New Jersey Devils to a 5-2 win over the Philadelphia Flyers on Saturday.
NHL icon Gordie Howe held the prior mark with a hat-trick at the age of 41.
Jagr also crept closer to Phil Esposito (717) on the league's all-time goals list, finishing the night with 714 career tallies.
"I like to score a hat-trick but I don't like to be the oldest guy. I don't want to be the oldest," quipped Jagr, a 1998 Olympic gold medallist who announced in May he was calling time on his international career after the Czechs fell 3-0 to Sweden in the bronze medal match of the World Championships.
Source: NHL/YouTube
Jagr has played in the NHL since joining the Pittsburgh Penguins in 1990, going on to play for the Washington Capitals, New York Rangers, Philadelphia Flyers, Dallas Stars and the Boston Bruins, before signing for the New Jersey Devils last year.