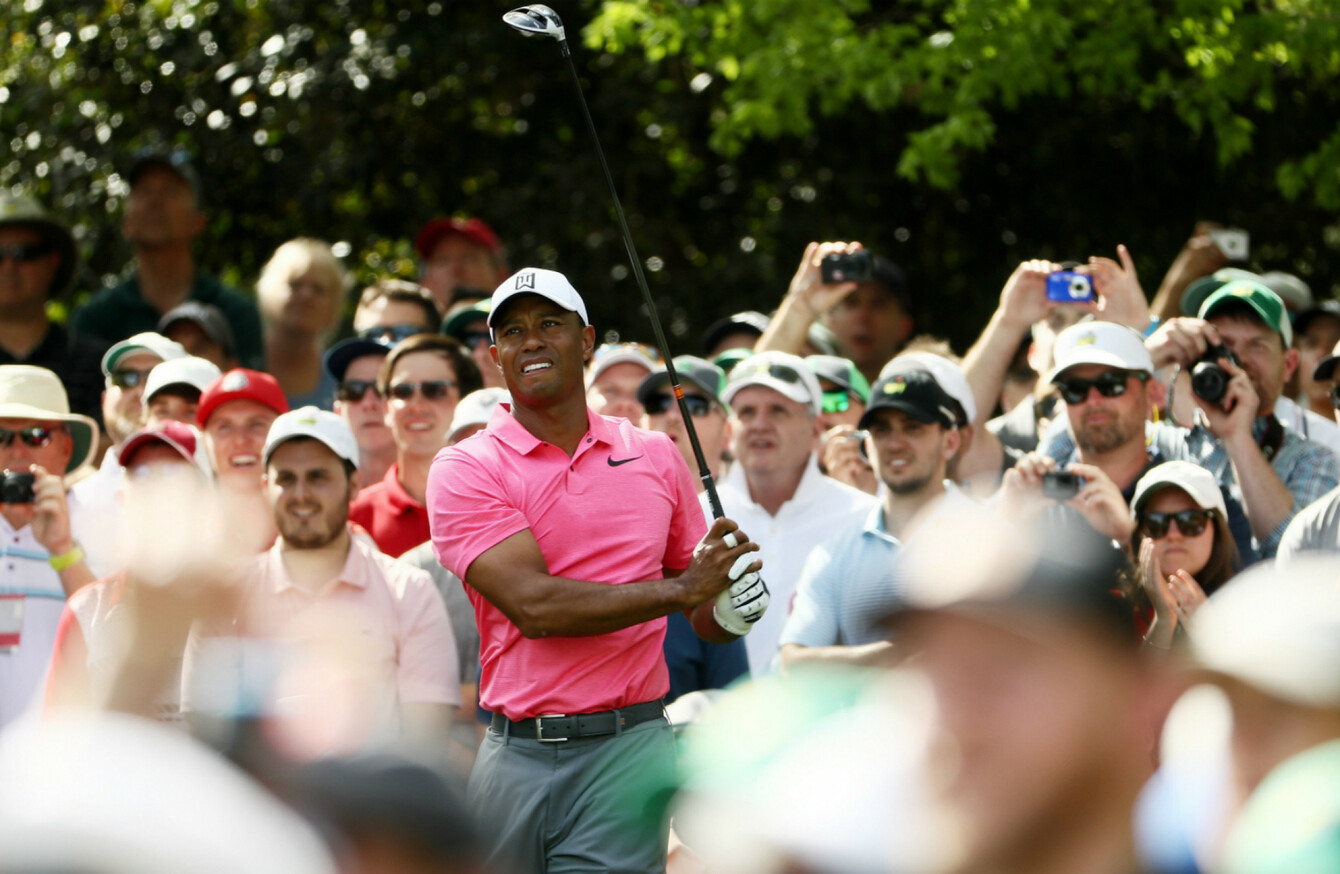 American 14-time major champion Tiger Woods
American 14-time major champion Tiger Woods
JASON DAY SAID everyone wants to see Tiger Woods win as the 14-time major champion prepares to feature at the Masters for the first time since 2015.
Tiger mania returns to Augusta, where all eyes are on former world number one and American star Woods in his first major appearance in three years.
With his back problems seemingly behind him, Woods is a genuine contender to claim his fifth green jacket and first since 2005 following top-five finishes in his last two starts at the Valspar Championship and Arnold Palmer Invitational.
Asked about good friend Woods ahead of Thursday's opening round, 2011 runner-up and former world number one Day told reporters: "I think when it comes to Tiger and the Tiger mania that comes with it, that everyone wants to see him win and play the way he did before.
"Everyone's kind of chomping at the bit for him to kind of get here and see how he's moving and everything. You could say, Dustin Johnson, since Hawaii, he hasn't really kind of kicked on. I don't think he's played as solid as he would have liked to. Justin Thomas is playing good golf as well. But there's a number of guys that are playing really nice.
"But I think everyone's kind of solely focused on Tiger and what he's going to do here and seeing if he can get to No. 15. But that's fine with us. That's fine with me. I can just kind of focus on what I need to do to try and win this tournament. Tiger's Tiger, but I think the biggest thing for me is I can't beat myself. I think on my good day I've got a good chance of beating him. I honestly believe that. I think that there's 10, 20 other guys out there that honestly believe they can beat Tiger as well at his good day as well now.
Be part
of the team
Access exclusive podcasts, interviews and analysis with a monthly or annual membership.
Become a Member
"But I think a lot of people, a lot of people quickly forgot what he had accomplished in his career right as he got injured and he was out for a while and they forgot, okay, well but that's just golf and that's just life. Everyone lives fast now. Everyone wants instant gratification. That's just how the world works now. Now that he's back and he looks kind of where he was before, or he potentially can be, I think everyone's getting that taste back in there, like, oh, let's go, let's see what he can do. I think everyone's kind of chomping at the bit to see what he can accomplish."
The Australian continued: "I'm not surprised with the hype and the stuff that goes with it, because he was huge back in '97, and he was huge he's still huge now. And we're looking at a guy that was the most recognised athlete for a good chunk of years. He put golf on the map for a lot of young players. And you look at the college players that are coming up now, big, strong athletic people. They're hitting it miles, and that's that Tiger effect.
"He's an entertainer, for sure. I don't know how he does these finishes. And like if I tried to finish, it would probably hit a tree, but like he's able to kind of get it out and do these wonderful finishes out of the trees and stuff like that. Coming back, talking about how when he came back the first two times and he wasn't ready because his short game was struggling with his chipping a little bit, his short game is his game.
"Obviously his driving's not the greatest, but once he's on the fairway, he hits unbelievable iron shots. And if he doesn't, then he's everyone likes seeing the big flop shot and no one likes to see that little chip shot, and he does those big flop shots and holes those big long putts and makes things exciting. So that's my little take on Tiger."
The42 is on Instagram! Tap the button below on your phone to follow us!